Verizon announces you can use your phone number on Alexa, but it'll cost you
Enrique, 17 November 2021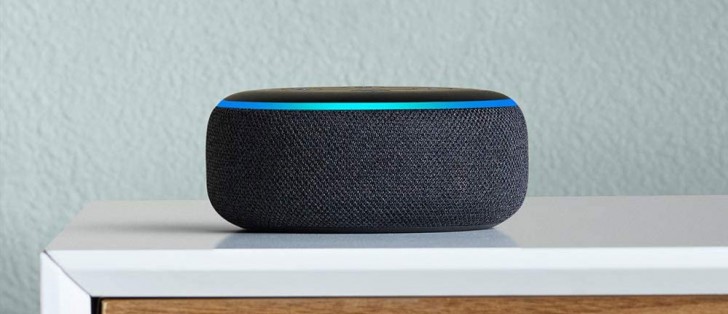 Verizon introduces a new feature called "Number Share - Home" which allows for Verizon subscribers to pair their phone number up with an Alexa-enabled speaker. The carrier implies the feature is like a reinvention of the home phone and calls placed will show a Verizon number on the recipient's caller ID.
You'll be able to use Alexa to dial your contacts either by name or by phone number. When a call is incoming, Alexa will tell you something along the lines of "Maria would like to talk to Chris". You'll be able to make or receive calls even if your smartphone is offline.
For those wondering, Alexa will receive and announce all phone calls to the incoming number out loud. However, you'll need to create an Alexa Routine to disable Verizon calls with certain triggers like "I'm leaving home" or during a scheduled time.
What separates Number Share - Home from just using an Amazon Echo or Google Nest Home to make a call is that the latter supports calls to emergency services - as long as your emergency home address is set up properly (an address is also required to use the service). Also, this service will cost $5/month per Verizon line to activate, and you also need to set up the Alexa app with your Verizon number.
Verizon is offering three free months of Number Share - Home with signup and purchase of an Alexa device from Verizon.com. Otherwise, customers who sign up and enable the feature will get one month free.
Honestly, this feature should be free (making and receiving calls Alexa-to-Alexa is free). It seems like there are too many hurdles for the average person to care about receiving personal calls on Alexa. Aside from having to dig into the Alexa App and set up Routines so that Alexa isn't announcing your phone calls all day, this would only really work with regular phone calls and not with Facetime, WhatsApp, or Google Duo voice calls.
Being able to use your phone number without your phone with only voice sounds like a great feature for an elderly person living alone - one who maybe forgets to charge their cell phone and has worried caretakers trying to reach them.
Related
AngryLithuanian
18 Nov 2021
C9n
This will replace landline phones in the near future.
Omg I wish Airtel brings this in India. It will be a match made in heaven
I hope verizon switch tjeir net work to gsm so that nothing is restricted with other network when phones r unlocked
Popular articles
Popular devices
Electric Vehicles