Verizon Google Pixel 2 XL discounted by $300 at Best Buy
Enrique, 12 October 2018
Google just unveiled the Pixel 3 and Pixel 3 XL earlier this week and you know what that means: last year's Pixels will get frequent discounts. If you're not really blown away by the Pixel 3 XL and its large notch or if you find its $799 starting price too high this could be a nice option if you're due for a new phone at Verizon.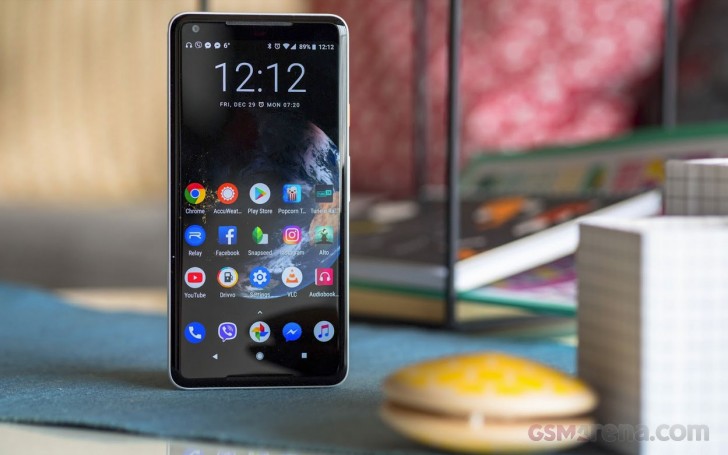 Google Pixel 2 XL
You can get last year's Pixel 2 XL for $549 after 24 months of $12.50 credits. Of course, you will need to purchase and activate the phone on a device payment plan. The 64GB Pixel 2 XL goes for $22.91 per month for 24 months ($549) while the 128GB version goes for $27.07/month.
If you'd rather not bother with the older Pixel, we remind you that Best Buy is offering a couple of deals when you pre-order the Pixel 3 or 3 XL on Verizon. Best Buy offers a free $100 gift card when you preorder either Pixel, or you can get $799 back in the form of 24 monthly statement credits when you buy one Pixel 3 or 3 XL so you can basically get a free Pixel 3.
The only catch for the second deal is you need to activate a new line on one of the new phones in order to qualify for the free phone and you need to wait 24 months to get the full discount.
Related
Verizon finally refunded the $30 activation fee I was wrongfully charged last night. I was expecting a check via mail. I still HATE THEM. Greedy network. Ignore all deals that involves bill credits that forces you to stay with them for two years...
It's not that Pixel devices suck, it's just that the Nexus phones were better
I mean, for 549, it's not a terrible but either. They could've nailed the Pixel 2 XL had they had amazing speakers tuned by HTC, a slightly bigger battery, Samsung screens on all models, and smaller bezels on the smaller phone with 16:9. Google thems...
Popular articles
Popular devices
Electric Vehicles