Verizon just released an eight-core Samsung Galaxy J3 V
Victor, 30 June 2018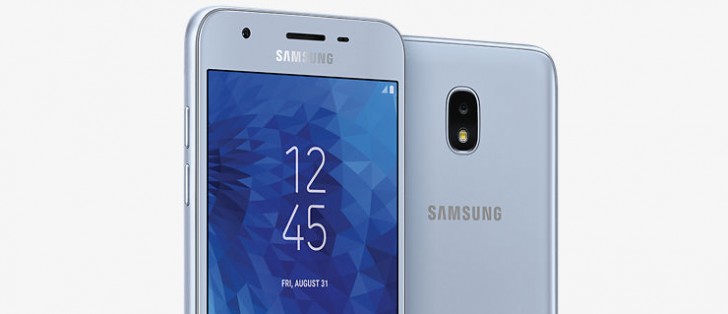 Carrier-specific version of headsets are a pretty common occurrence these days. Besides a new confusing branding, these devices typically come with minor tweaks, compared to the generic model. The new Samsung Galaxy J3 V 3rd Gen - a new Verizon exclusive, however, offers quite a significant improvement over the regular Galaxy J3 (2018).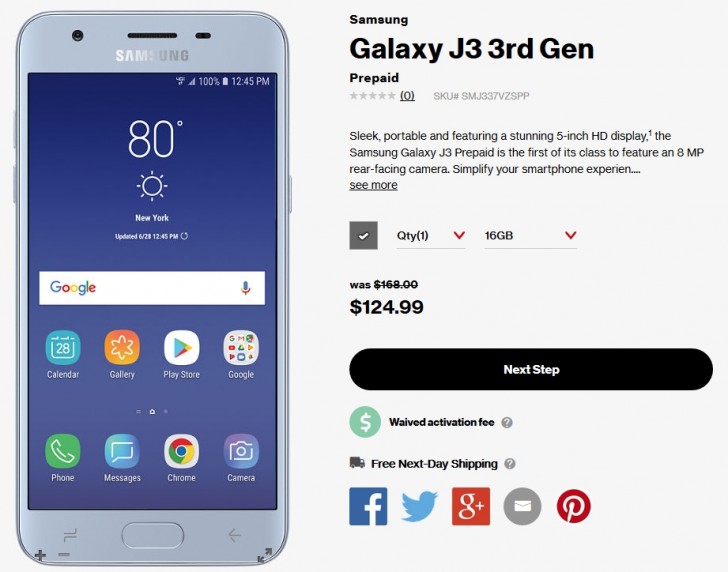 The Exynos 7570 Quad, Quad-core 1.4 GHz Cortex-A53 chipset of the original, has been swapped for an octa-core Exynos 7884A. Frankly, this is the first time we are hearing of this particular silicon, but, with an eight core A73 (Dual/1.35GHz) + A53 (Hexa/1.35GHz) setup, it should provide a tangible performance boost to the entry-level galaxy device.
The press release, we received also claims that the new Verizon J3 features: "enhanced front and rear cameras, increased storage capacity, up to 29 hours of battery life and easy navigation". Comparing the rest of the specs sheets, however, we can't confirm any of these features are new. The camera setup is still 8MP on the back and 5MP on the front. Granted, no lens specs have been quoted, but we can only assume those are also unchanged - f/1.9 and f/2.2, respectively.
The display also seems identical - a 5-inch, 720p unit. RAM and storage are set at 2GB and 16GB and the battery is 2,600 mAh. Technically speaking, Verizon announced a pair of Galaxy J3 devices. One is called the J3 V 3rd Gen, while the other, simply J3 3rd Gen. The only difference, however, seems to be that the latter is offered on a pre-paid deal for $124.99, while the other one is a post-paid unit, retailing at $168. At least that takes care of the confusing naming part of the release.
On a different note, Verizon also managed to certify the Motorola Moto Z3 Play on its network. Currently, the carrier seems to be offering a BYOD (Bring your own device) deal for the Moto, meaning you can pick one up from Motorola, Best Buy or Amazon, then bring it over to Verizon, for a potentially free SIM card and no annual contract. The full details of the offer are available in the last source link.
Related
Creepy Scamsung. Xiaomi Note 4 cost 169 and was twice as good as J3 2017. 64GB diskspace and 4GB ram compared to 16 and 2. Samsung is really funny when comes to pricing. They can close the bussiness.
please samsung mobile team do work new model samsung galaxy m series friend j series with A series?me cancel wait because me know samsung have wait
Popular articles
Popular devices
Electric Vehicles