Verizon offers Unlimited data for $80 on a pre-paid plan
Ricky, 26 April 2017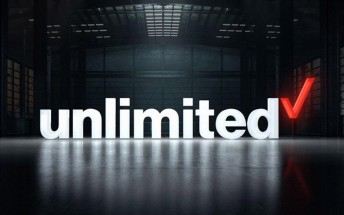 We all know that Verizon was feeling the heat of the wireless competition. Aggressive marketing tactics and constant promotional deals by T-Mobile are what saved the US wireless industry in the past few years. Today, Verizon is announcing another unlimited deal, this time for customers with little or not-so-good-credit.
Prepaid customers can now get a single line of Verizon's Unlimited data for $80 a month. If you are not trying to shell out that much cash, but still would like to get on Verizon's legendary network, You can get 2GB of data for $40, 5GB for $50, or 10GB for $70.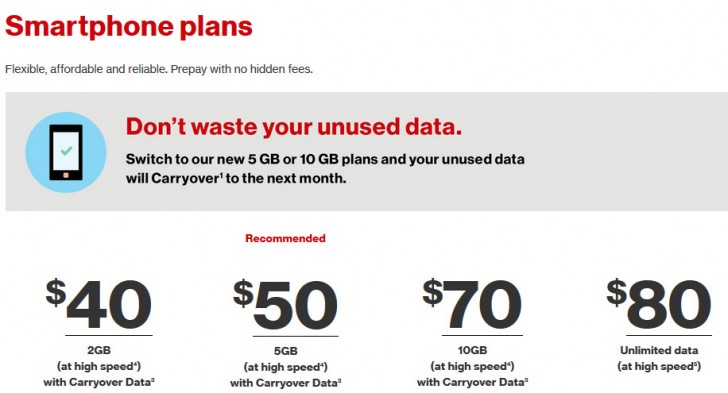 Verizon claims the plans have "No extra fees" but only mentions that there are no activations fees. In fact, there is no mention of taxes anywhere on the page, so we'll just assume you still have to pay taxes at the end of every month. Speaking of fees, once your data is up, you'll be slowed down to 128Kbps speeds, so no data overages there.
The 5GB and 10GB plans feature "Carryover Data" where unused data rolls over to the next month. The 2GB plan's unused data will rollover only if you pay on time. And finally, take note that much like other carriers, postpaid customers get priority in times of peak tower congestion.
Related
I live in Argentina and the carriers on a pre-paid plan gives you 50mb of data per day, and when the data is over the speed is slowed to 1kbps. THIS COUNTRY SUCKS!!!
some of you guys are getting 25MBps on LTE or 25 Mbps? 25MB ps on LTE is insanely fast. i think you guys may have posted a typo
Jio 4g upto 25Mbps, if any doubts google it