Verizon starts Pixel 2 and Pixel 2 XL pre-orders, T-Mobile offers switchers $325
Vlad, 05 October 2017
Like for the original Pixels from last year, Verizon is once again the only US carrier that will sell the Google Pixel 2 and Pixel 2 XL in its stores. However, the phones aren't exclusive to Big Red in any way. Not only can you also buy them from Fi, Google's own carrier, but they will be available for purchase through the Google Store too.
If you do want to get your Pixel fix from Verizon, though, you can now pre-order both models. The 64GB Pixel 2 is $27.08 per month with a two-year installment plan, while the 128GB version requires $31.24 each month. The 64GB Pixel 2 XL is priced at $35.42 per month, and the 128GB model can be yours if you part with $39.58 every month.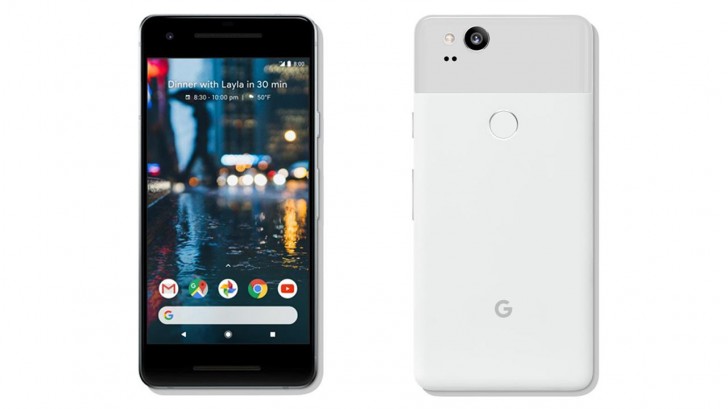 If you buy either phone, you receive a new Google Home Mini for free (which ships 2-4 weeks after activation). When you get a Pixel 2 or 2 XL on device payment, and you trade in an eligible smartphone, you can get up to $300 off.
Verizon will also sell the Pixel Buds headphones starting on November 16. The new Daydream View headset goes on pre-order later today, alongside the Google Home Mini.
Like last year, T-Mobile has decided to troll Verizon with a Pixel offer of its own, banking on the fact that even the Pixels sold by Big Red are unlocked and can be used with any network - including T-Mobile's of course.
So if you port in a number or activate a new line of service (in both cases on the T-Mobile One plan), you will be mailed a prepaid MasterCard with $325 on it. You just need to enter your details at a special activation website. Existing TMo customers can benefit too, when they add a line of T-Mobile One or Simple Choice Unlimited.
You must register for the offer and add the new rate plan to your account within 30 days of your Pixel purchase, and you need to show T-Mobile your proof of purchase. Note that you have to be the original device owner, so buying from eBay or Craigslist doesn't count - use Verizon or the Google Store. While T-Mobile hasn't yet announced an end date for it, this is going to be a limited time thing.
Related
"(Verizon) claims the Pixel is 'exclusive'—just like they claim to have a better network. I'm here to tell you it's all B.S.!" – John Legere, T-Mobile CEO I'm so proud to be a TMobile subscriber today. *sniff*
No Verizon required. LMFAO!!
Popular articles
Popular devices
Electric Vehicles