Verizon unveils Galaxy Note5 and S6 edge+ pricing, pre-orders
Vlad, 13 August, 2015
Not long ago we shared pricing information from three of the big four US carriers for the newly announced Samsung Galaxy Note5 and Galaxy S6 edge+. The only company that had yet to present its offer at that point was Verizon.
And now the carrier nicknamed Big Red has finally decided to give us the full pricing details for the two new phablets.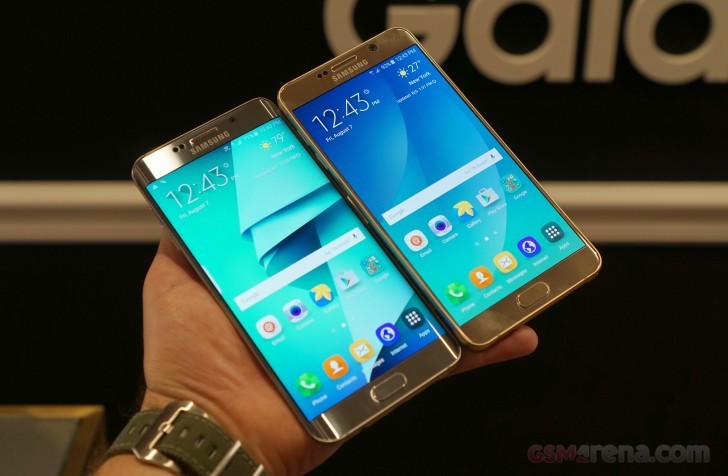 The Galaxy Note5 with 32GB of storage will be $32 per month for 24 months using Verizon's installment plan, adding up to a total of $768. If you go for the 64GB version, you'll need to pony up $864 upfront, or $36 per month spread over two years.
For the Galaxy S6 edge+, the 32GB model is going to be $696 or 24 monthly payments of $29. The 64GB iteration will cost $792, which you can divide in 24 monthly installments of $33.
Both devices go up for pre-order online starting at 3 PM ET today. Unfortunately Verizon hasn't mentioned when it will start shipping the pre-ordered units, nor when you'll be able to simply go to a store and grab one on the spot. On the other hand, the carrier has announced that starting tomorrow the two handsets will be on display in certain "participating stores", for those of you who want to take a look at them before pre-ordering.
Verizon will offer the Galaxy Note5 in black and white, though the latter color will only be available for the 32GB model. The Galaxy S6 edge+ will come in gold (just for the 32GB version) or black.
For a limited time, if you trade in any smartphone in working condition in order to buy a Note5 or S6 edge+, you'll get a minimum of $200 off. Additionally, if you bring your number to Verizon from another carrier, you receive $100 bill credit within 2-3 billing cycles after each new smartphone you purchase and activate.
Related
you should never have been born to make such awful joke and follow it with what can only be described as another awful joke of a comment. Did you every consider not saying anything every again?
I guess I prefer the s6 Edge plus, somewhat the note 5 is a great phone.
Popular articles
Popular devices