vivo details OriginOS: highly interactive widgets, new gestures, memory optimizations
Peter, 18 November 2020
vivo detailed OriginOS today, the replacement of FuntouchOS. The new platform focuses on a re-imagined widget system, advanced gestures, memory optimizations and a healthy dose of visual flair.
Let's start with the widgets. They are inspired by the Huarong Road, a type of sliding puzzle with different piece sizes. The homescreen can be easily rearranged even if there are multiple widgets of mismatched sizes (in fact, this is the preferred way to lay out your OriginOS homescreen).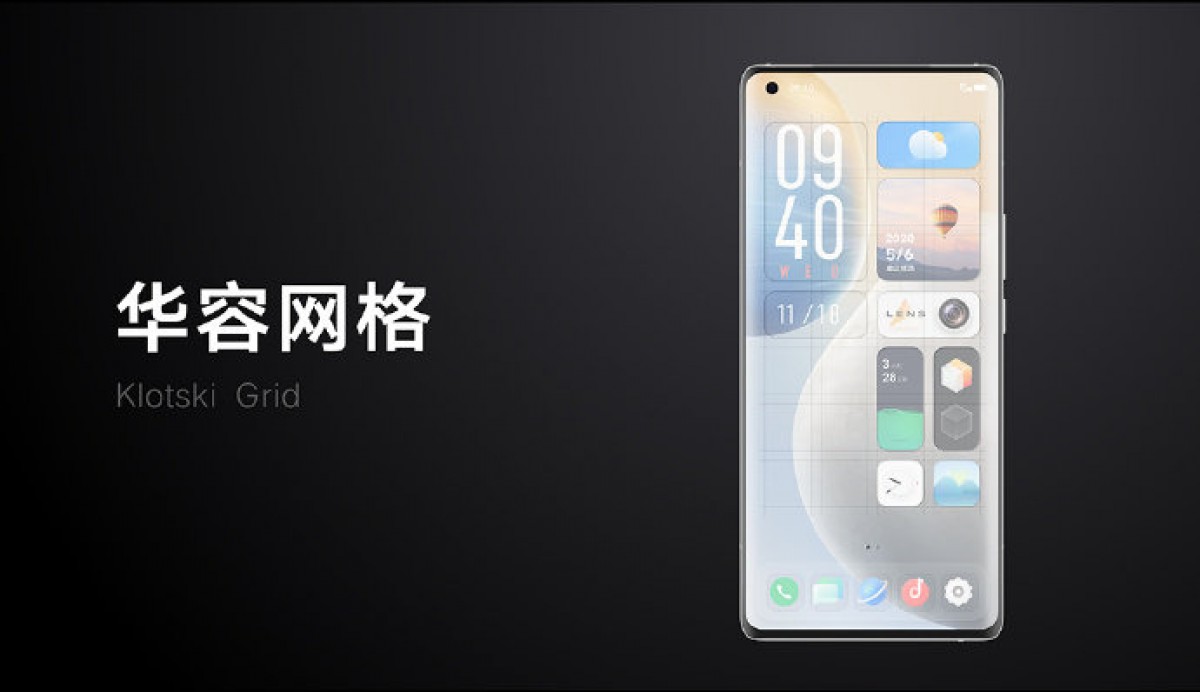 In their simplest form, widgets change their look to convey information – a sun or a rainy cloud for the weather app, shifting message bubbles for the SMS app and so on. Tapping on a widget expands it to reveal additional information and controls. "Nano Alerts" are an interesting idea, they show notifications from an app within its widget.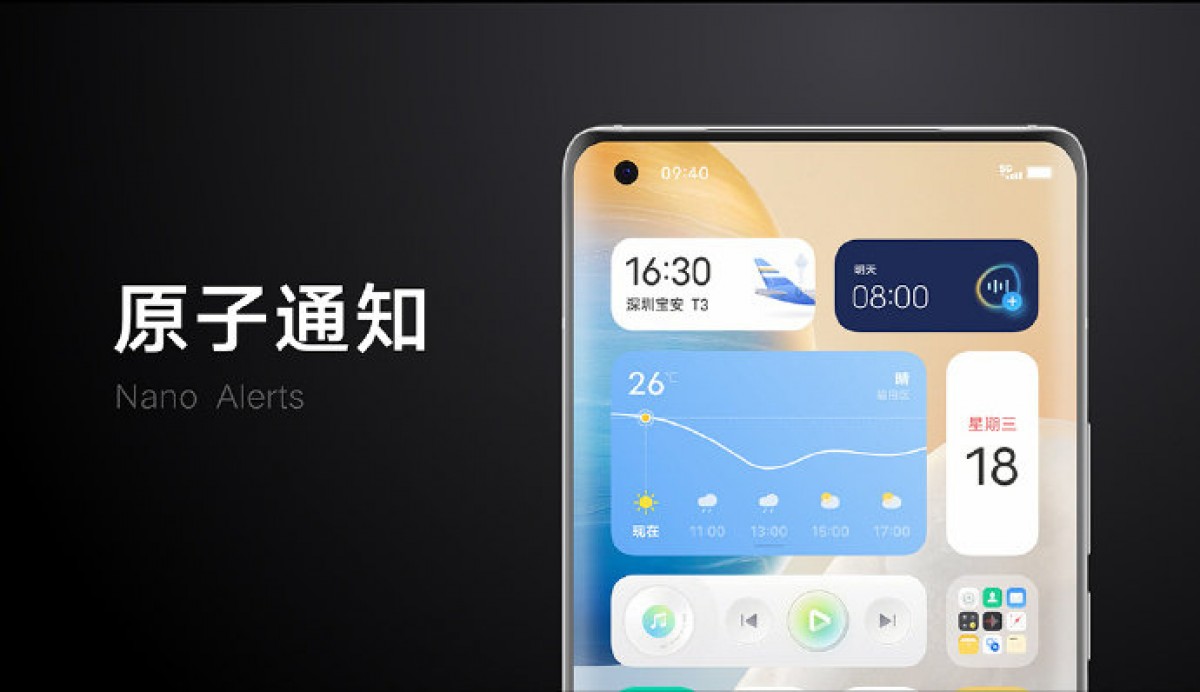 vivo says that there are 26 gesture combinations that start with a tap at the bottom of the screen. There's also SuperCard, which can be summoned from everywhere (even when the screen is off), for quick and easy mobile payments.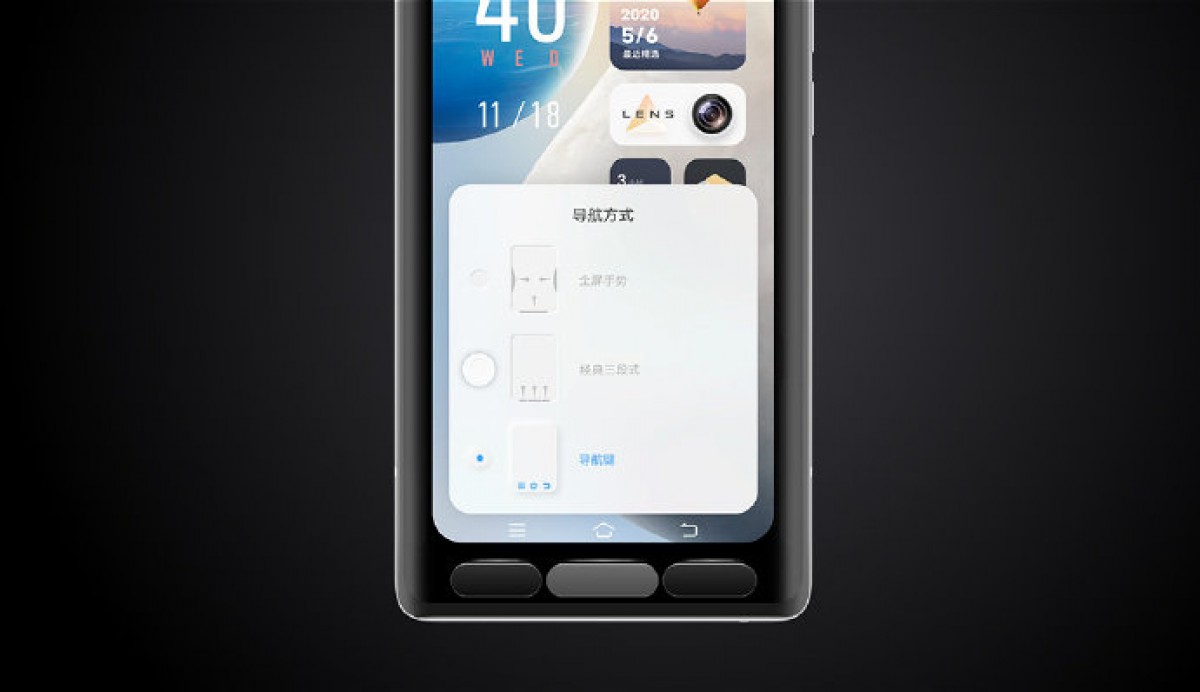 OriginOS will come with Multi-Turbo 5.0, a collection of memory optimization techniques. Memory Fusion sounds like swap, which adds 3 GB of extra RAM by shuffling data to the flash storage. The second feature is to optimize memory usage so that software needs less RAM to begin with. Finally, application preload speeds up app start up times by guessing which app you will open next and preparing the necessary data.
For visual flair, vivo has prepared "behavioral wallpapers" that simulate complex motions, like the swaying of each individual petal of a flower. The wallpaper can also match the weather outside by drawing an accurate representation of clouds (matching cloud cover, wind speed and visibility of local weather conditions).
Here are some more screenshots from OriginOS:
And another demo video:
Related
Read well before you bark. I said and arguing that why anyone need DEEP CUSTOMISATION not some light customisation or widget things. Typical low end phone user that thinks his brain were greater than anyone else. That he was so blessed by buyin...
Lol.. What a shit argument. It looks like you never ever held or saw iPhone beyond 5 or 6. And why did you assuming that I'm iPhone/ios user? Lol.. I'm both Android n ios user, and I used both in my daily life. And oh yeah, don't...
Evanoevanob1
20 Nov 2020
ke}
Al I'm going to say is android users will always hate on apple lol I used androids complete garbage nothing will ever beat apple and their quality and warranty ever and ever you can try all you want who cares about widgets lol apple is so ahead of ev...
Popular articles
Popular devices
Electric Vehicles