vivo X20 Plus UD goes through a scratch test - will that kill its fingerprint reader?
Peter, 26 February 2018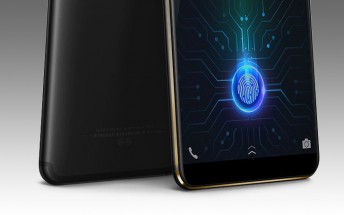 The vivo X20 Plus UD is the first phone to have a fingerprint reader under its display. But can this brand-new tech prove to be a week spot? Imagine for a second the scratches that accumulate on a phone's display after a year or two of use. Will the reader stop working?
We'll hand you over to JerryRigEverything and his traditional Mohs' hardness test. The screen's glass handles as expected, with light scratches at level 6 and deeper ones at level 7.
And the reader lived! This isn't the first fingerprint reader to undergo the scratch test, but as the video explains this is an optical reader rather than the more common capacitive one.
The X20 Plus UD also went through the bend test with flying colors – it's surprisingly sturdy for such a large and thin phone (6.43" 18:9 screen, 7.5mm thickness).
Related
it's sturdy?!?! Might be, the phone didn't crack but it got bend by a lot! But it's a dam good looking phone but that doesn't justify it's price tag. Oneplus 5T all the way
Should've flame tested on scanner and scanner is quite snappy for 1st Gen