Vivo X5 Max S goes by TENAA, trades thinness for battery
11 May, 2015
The Vivo X5 Max launched in December last year as the "World's thinnest phone" now an S version is in the works. The X5 Max S won't be as thin, instead it bulks up on battery capacity – 4,150mAh allegedly. The 5.5" phablet hit TENAA and while the battery isn't listed, the rest of the specs are.
The dimensions show that the phablet will still be pretty slender by modern standards – 7.29mm. That's up from 4.75mm of the non-S version, but that one had only 2,300mAh battery, which really isn't much for a 5.5" screen and eight CPU cores.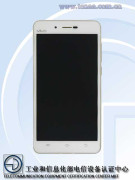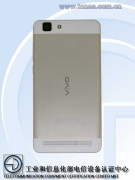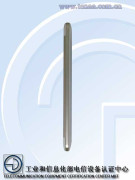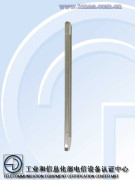 Vivo X5 Max S (photos by TENAA)
The screen stays at 1080p resolution and the CPU is still clocked at 1.7Ghz (half the cores, the other half at 1GHz). Internal memory specs include 2GB of RAM, 16GB of storage and up to 128GB microSD cards. There are two more slots for SIM cards.
The Vivo X5 Max S is a dual-standby phone with 4G LTE of international and Chinese flavors. It will launch with customized Android 4.4 KitKat. The camera department is unchanged with an 8MP/1080p main camera and a 5MP selfie camera.
So the major difference between the X5 Max and X5 Max S is the battery and the extra thickness it adds. There's no word on price but Vivo may announce the new handset on May 13, this Wednesday. There are Vivo X5 Max+ and an X5 Pro knocking around the rumor mill too, which may be unveiled at the same event.
Related
Just got X5 two weeks ago. Today could not on the phone and charge the phone after drain out.?????
Interesting development. Let's see which one: 1. Will be more popular 2. Will have higher retaining price
You are spot on. Changing the non-removable battery after it is dead is a big pain. Non-removable battery is fine for people who change their phones every year. Not so for others who intend to use their phones for more than 2 years.
Popular articles
Popular devices