Hands on: We try Imint's Vidhance Selfie stabilization
Enrique, 06 April 2020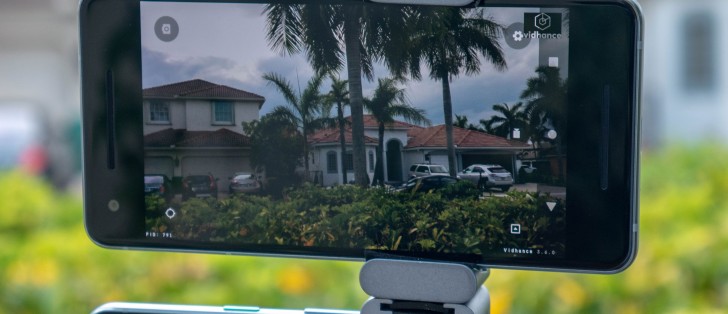 Imint Intelligence is a company based in Sweden that you likely haven't heard of, but its video stabilization algorithms are used by a whole bunch of phone makers today including Xiaomi, vivo, Oppo, OnePlus, and nubia, which is its newest partner. Imint's main product Vidhance, is incorporated in some way in many of these brands' phones.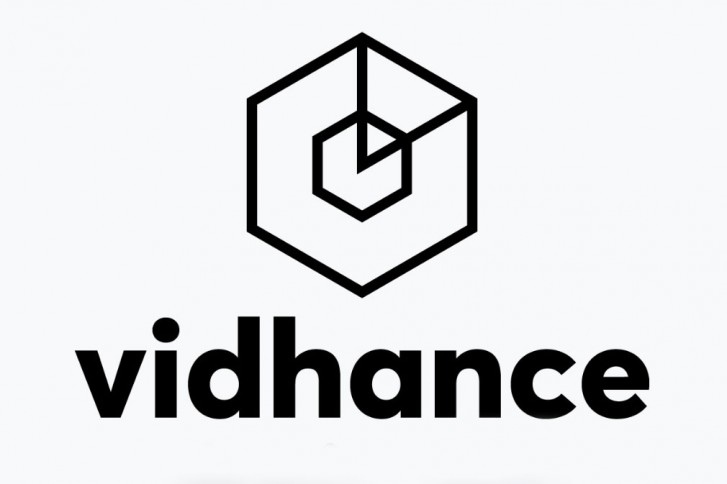 Imint also has other video-based solutions like Object Tracking, and their zooming solution (Stable Zoom) that does not stutter when zooming in like phones traditionally would.
Vidhance Demos
Imint reached out to us and offered to test its latest Vidhance Selfie Video solution, which helps keep your face steady in the frame while taking videos using the front-facing camera. For this demonstration, we're using two Google Pixel 2 devices. Both were mounted onto a small rig that holds two smartphones, and while one of them records with the stock camera app, the other is recording with the Vidhance Selfie solution enabled.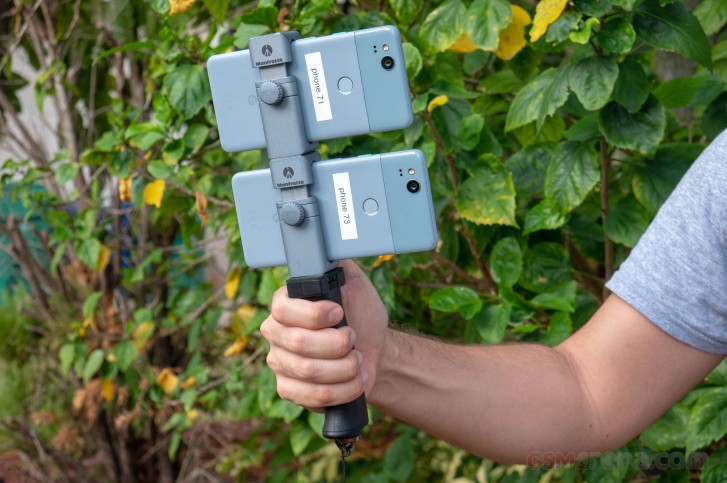 Vidhance Selfie mode does a great job of centering the subject and it still allows for some movement of the subject in the vertical axis while walking. What Vidhance Selfie Mode feature does is keep the face centered with very little jelly-effect.
You'll notice two things in the Vidhance Selfie videos. The first one is that the field of view for the Vidhance clip is slightly narrower than the native FoV. To achieve electronic stabilization in any video the camera needs to crop in a bit to have a margin to work with.
Even when turning the camera quickly, we barely noticed any warping or distortion of the subject's face. Vidhance Selfie is keeping both the subject's face and the background smoothly stabilized with little effort needed from the user.
Taking smooth selfie videos is difficult without something like a hand-held stabilizer such as a DJI Osmo, but we're seeing impressive results from this demo and we're excited to the solution make it to a retail smartphone. We'd anticipate a selfie camera with a relatively wider field-of-view would be ideal since the resulting video is cropped in.
While we were at it, we figured we'd also show how Vidhance's Zoom action works. It smoothens the zoom action that the camera performs while shooting video, which makes the effect much less distracting. Auto Zoom also lets you track and zoom into a subject in the scene, thus resulting in a smoother, more seamless shot.
This next video shows examples of Object Tracking, Stable Zoom, and Stabilization tests (walking and running).
The Object Tracking works well. Not only does it smoothly zoom in towards the subject that you select, but it keeps the tracked object in its cropped frame. If you were to pan all the way away from the subject you were focuses on, the camera will zoom back out just as smoothly as it zoomed In, ready for you to choose another subject.
Stable Zoom works just as smoothly as Auto Zoom. Zooming in with a slider, you select how far in you want to zoom and as soon as you let go of the slider, Stable Zoom takes over and perfectly zooms ahead without stuttering you'd normally see when pinch-zooming.
Stabilization is where you'll notice how much narrower the field of view is. Much like the front-facing camera, the exposure is a bit off with the Vidhance enabled viewfinder, but again this isn't what the app we had was about. There is quite a bit of jelly-shake in the stabilized video, but as you can see in the non-stabilized footage, I'm making no effort to keep the cameras stable as I walk. A little further into the stabilization part is when I start running to further test stabilization.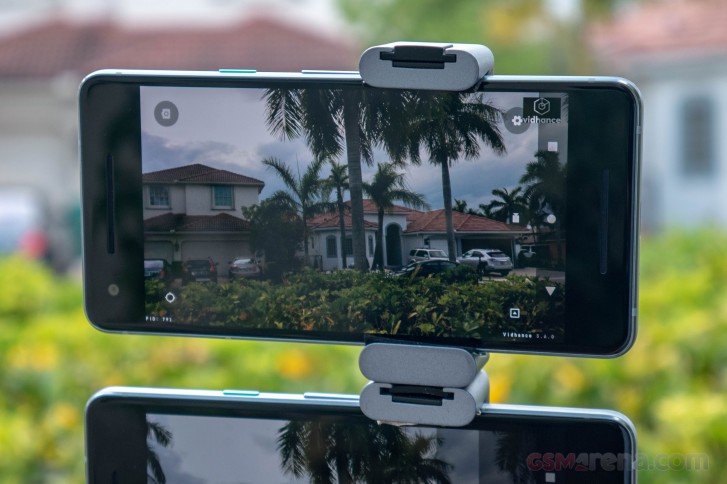 Vidhance Selfie is certainly a game changer for anyone who loves to shoot video with their selfie camera. If you've ever tried to watch a YouTube video of someone violently shaking their phone as they speak, you'd know how much they could benefit from such a feature.
The latest news from Imint was that the company will partner with Qualcomm to improve its video stabilization solution, Vidhance, by integrating its stabilization algorithms at the hardware level with the goal that they'd process video with better power efficiency.
Imint has other solutions like Vidhance Super Stabilization (stabilization based on ultrawide cameras in smartphones), Vidhance Multi-Camera Transition (a more seamless transition when switching between main, ultrawide, and telephoto cameras while recording), and Vidhance Dynamic Motion Blur Reduction.
The company is thinking of the small details that can polish the smartphone camera experience. Despite what you'd think, a lot of work went into just the smoothening action of Stable Zoom. I'm personally excited to see the Mulit-Camera Transition make it into smartphones because there's nothing more distracting than the blip that occurs when switching between the main and ultrawide cameras.
You can head to Imint's website to see all the solutions and services that the company offers.
Edit:Due to our error in conducting the selfie tests, we have reshot our selfie sample video and updated the embedded Selfie video as such. We've also changed some of the text that accompanied the selfie video.
Related
Anonymous
06 Apr 2020
86x
Vidhance sounds awesome! Would definitely love to have it on my smartphone.
Popular articles
Popular devices
Electric Vehicles