Week 16 in review: All about the Galaxy Fold, OnePlus 7/7 Pro, Pixel 3a/3a XL
Ivan, 21 April 2019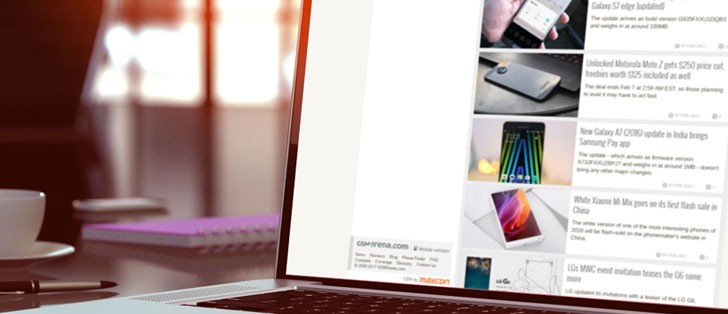 Welcome to your recap of the week's hottest tech stories. Week 16 of the year marked the first live encounters with the Galaxy Fold across the web (and here at GSMArena HQ) and it didn't take long for the first issues to arise.
Several of the early units' displays malfunctioned and while removing the protective layer on top of the screen was the explanation for some of them, other seemingly were just defective. Samsung issued a statement that it will look into the display issues and that users are not to remove the protective layer and that this would be made clear to buyers in the retail-ready packaging.
We also saw the first disassembly of the Samsung Galaxy Fold, which gave us our first look at the five part hinge mechanism and the two differently-shaped batteries, not to mention the "soft like rubber" inner display.
OnePlus made plenty of headlines with the OnePlus 7 and 7 Pro. The most popular story detailed the displays and cameras of the two phones. The OnePlus 7 will retain the waterdrop notch and the 6.4-inch screen and will gain a dual camera with a main 48MP sensor. The OnePlus 7 Pro will have a larger 6.64-inch screen without a notch, a pop-up selfie camera and a triple camera on the rear (with the same 48MP main snapper).
Rumors that the OnePlus 7 Pro will have a QHD+ display with a 90Hz refresh rate appeared and were confirmed by the company in a teaser a day later, while stereo speakers are also allegedly coming.
Both the OnePlus 7 and 7 Pro will be made official on May 14.
We saw the first official renders of the Google Pixel 3a and 3a XL this week. We also got wind of their future price - the Pixel 3a will cost between €400-€450 while the Pixel 3a XL will start at €530.
Apple finally settled its legal troubles with Qualcomm and in an interesting (and still unclear) turn of events Intel exited the 5G model business. It undoubtedly cost Apple a pretty penny to straighten things up with Qualcomm but it could potentially bring a 5G iPhone sooner rather than later.
Samsung announced the Galaxy A60 and Galaxy A40s for the Chinese market. The Galaxy A60 has a punch hole display while the Galaxy A40s is a rebranded M30.
Finally, Apple may bring back the iPhone SE in the form of a 4.7-inch phone in an iPhone 8 body with an A13 chipset and 128GB of storage. It's expected to arrive next March.
See you next week!
Related
And also remember... Water is wet
Sounds cool. I might/might not be able to catch up, dunno how it'll compare to my school's Forgot to mention, my school also has only ONE class (the top class) that teaches Biology, Physics and Chemistry altogether. Other classes learn General S...
They say college level, but it essentially is Bio faster and more in depth, making you think and work much more. That's about it
Popular articles
Popular devices