Week 25 in review: Huawei announces 5 new devices as Galaxy Note10 leaks
Ivan, 23 June 2019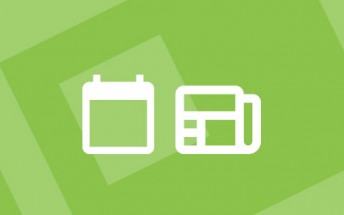 In a rare change of pace this week was not so dominated by the Huawei political problems, but rather by its newly announced devices. Plus we got Samsung Galaxy Note10 and Galaxy Note10 Pro's first major leaks.
For starters the pair will likely become official on August 7 and go on sale shortly after. We also saw two purported screen protectors for the Galaxy Note10 and Note10 Pro which differ in size but had a centered punch hole in common.
We also saw a case reportedly tailored for the Galaxy Note10 Pro which revealed the re-arrival of the IR blaster but also the (expected) departure of the headphone jack.
Finally the Galaxy Note10 and Note10 Pro will bring a new three-stage variable aperture lens. It will have a wider f/1.5 aperture, be able to stop down to an f/1.8 middle and then go as narrow as f/2.4 (for a sharper image).
While we're on the subject of Samsung, it appears that the Galaxy Fold is getting close to an eventual market launch and Samsung remains the undisputed leader in smartphone display shipments.
Huawei meanwhile unveiled three new phones part of the nova 5 family, a couple of tablets and a new mid-range chipset that claims to outdo the Snapdragon 855 at AI tasks.
Sony is reportedly readying a new smartphone with a triple camera - likely the Xperia 1v or 1s - with a sub-4K screen that could be an LCD instead of OLED.
We also got the first rumored specs for Sony's hexa-camera phone that will likely drop early next year. It will have a dual camera on the front as well as six cameras on the rear with the main one being quite potent - it will be a 48MP snapper with a vari-aperture lens that goes from a super-wide f/1.2 all the way to a narrow f/2.4.
While we look forward to Apple's 2019 lineup, its 2020 one seems way more compelling. In 2019 Apple will add a third, ultrawide angle, camera to the current iPhone XS and XS Max and a second, telephoto, camera to the iPhone XR successor.
In 2020 Apple will make its iPhones all OLED and make the iPhone XS successor smaller at 5.4-inch and the XS Max successor larger at 6.7-inch. Both will be 5G-ready. The third-gen iPhone XR will have a 6.1-inch OLED screen, dual or triple camera and LTE.
Finally, vivo announced 120W Super FlashCharge that can fill a 4,000mAh battery in only 13 minutes!
See you in a week!
Related
Only Huawei fans will buy it as there are many good phones available and Huawei's future is unknown.
I'm curious what would be the starting price of those 2020 Apple phone, I'm guessing 1500 USD for the cheapest model.