Week 26 in review: The under-screen camera is here but it's not great
Ivan, 30 June 2019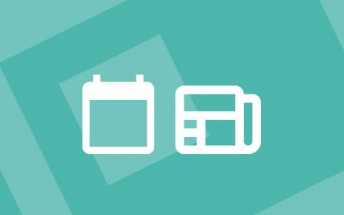 While there weren't many big smartphones announcements this week, there were plenty of very interesting stories.
Starting off with Oppo and the reveal of the first under display selfie camera. It has a large sensor with resulting large pixels but its image quality isn't great and it might take some time before it makes it to an actual product. Still, it is an exciting development in the long battle for the full-screen phone.
We saw official press renders of upcoming Xiaomi CC9 as well as invitations for its July 2 unveil. The specs include a 48MP main camera as well as a 32MP front-facing one but what will undoubtedly catch the eye is the Glacier Ice White panel.
While on the topic of Xiaomi, it sold 1 million Mi Band 4 units in 8 days. The Mi Band series' great price and battery life are among the key factors in Xiaomi's dominance on the wearable market.
We saw some early renders of Olixar's cases for the iPhone XI and they tell a well-known story - a new triple camera on the rear, an old notch on the front but interestingly, they also show a lightning port at the bottom. Apple has been long-rumored to make the jump to USB-C for the new iPhone lineup. Here's hoping the case renders are made with old or inaccurate information.
The Samsung chatter this week revealed that a Galaxy A90 with a Snapdragon 855 and tilt optical stabilization is in development. We also saw a list of official accessories that will be available for the Galaxy Note10 and Galaxy Note10 Pro (which was later revealed to be called the Galaxy Note10+) - they include a LED View cover in Black, White, Silver, Pink and Red, and a LED Cover in Black, White and Red.
Realme CEO revealed the maker is working on a phone with a 64MP main camera as part of a quad setup. 64MP Quad-bayer cameras are set to replace 48MP as the new norm, outputting 16MP photos instead of 12MP.
Raspberry unveiled the fourth version of its single board mini computers with support for two 4K monitors, all for the same price.
Finally, in an interview, former Microsoft boss Bill Gates revealed his regret that Microsoft didn't beat Google to become the largest smartphone OS, costing it a $400b business in the process.
See you in a week!
Related
Any movable parts is subjected to waterproof and dust proof issue.
After all these variation i feel bezel is something which was not bad. Definitely popup& flip camera is something cool but has durability issue. It is better to make small bezels. Like a small display which is just for these sort of notificatio...