Week 48 in review: Huawei Mate 8 and Nokia devices
Victor, 29 November, 2015
Last week was quite busy in the mobile realm with at least a few exciting new offers on the horizon. While major-league player Samsung is working on the revamped Galaxy A line with a new A5 (2016), A7 (2016) and A9, perhaps also an A8 (2016), Chinese OEMs are wasting no time putting out offers of their own.
This week Xiaomi brought us the Redmi Note 3. It more than lives up to the legacy of its predecessors and offers a 5.5-inch 1080p display, MediaTek Helio X10 SoC and 3GB of RAM for the almost unbelievable price of RMB 1099 ($172). And if you are willing to settle for 2GB RAM and 16GB of storage, the deal is even better at RMB 899 ($140). These are local prices, but still quite impressive. The OEM also refreshed its tablet family with a new addition – the Mi Pad 2, which is just as interesting with its full-metal body and Intel Atom CPU, capable of running Android and Windows.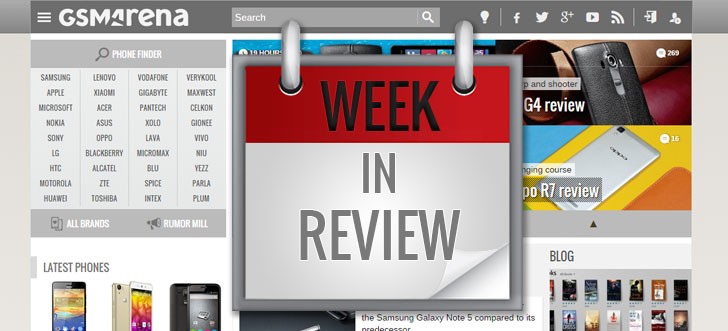 But it wasn't only budget-friendly Chinese offers that made headlines. On the opposite side of the spectrum, we finally met the Huawei Mate 8. It promises a huge leap forward in performance, thanks to the company's next-get Kirin 950 chip.
Nokia also made headlines this the week. The C1 has everybody excited for the alleged possibility of dual-booting Windows 10 and Android from the original Finnish company. And then, there is the Nokia 230 featurephone by the mobile division acquired by Microsoft.
There has been no shortage of rumors either. The Samsung Galaxy S7 flagship already has everybody excited and industry sources claim that it might bring back the microSD card slot, which has definitely been missed. Speaking of Samsung, its Exynos 7420 SoC was spotted powering a BlackBerry device, so that is something else to look forward to.
Feel free to hit the following links for more details on the hot topics of the week.
Related
Maybe that's true but I still believe the Huawei Mate 8 is the bomb.
Nah the crazy benchmarks scored by the new S7 stole the show and ran off with it.
xiaomi redmi note 3 stole the show