Week 50 in review: Nokia 150 announced, some more Galaxy S8 rumors
George, 18 December 2016
Nokia announced two new devices this week, boom! Okay, it's not the long-awaited Nokia return to smartphones, and the two featurephones are actually one, but with a dual SIM version. Even so, the announcement was the most widely read story here this week, by a country mile.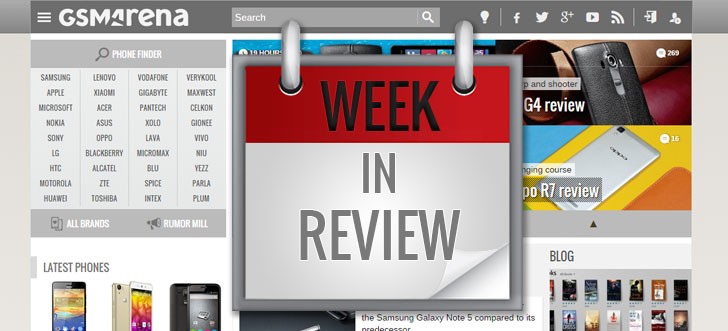 There was a healthy amount of Galaxy S8 rumors, too - that's unlikely to change anytime before the Spring announcement either. An optical fingerprint reader, unveiled by Synaptics, may be found on the S8, as well as the very same display from the Note7 (or at least one made using the same technology). Bluetooth 5 may also debut on the next-gen Samsung flagship.
A few very intriguing Xiaomi leaks took place this week. One is the Mi 5c, with some of its specs outed by a retailer. The other is the Mi Pad 3 - a Windows-based (for a change) tablet by Xiaomi due to be released on December 30. Not all rumors when it comes to Xiaomi though - the Chinese company officially announced the Mijia electric scooter - you'd think Xiaomi would have had by now.
Those were the top stories this week and you can read the full scoop on them by following the links below.
Related
Nothing yet. Be the first to comment.
Popular articles
Popular devices