Weekly poll: can Poco M3 Pro 5G's low pricing tempt you into buying one?
Peter, 23 May 2021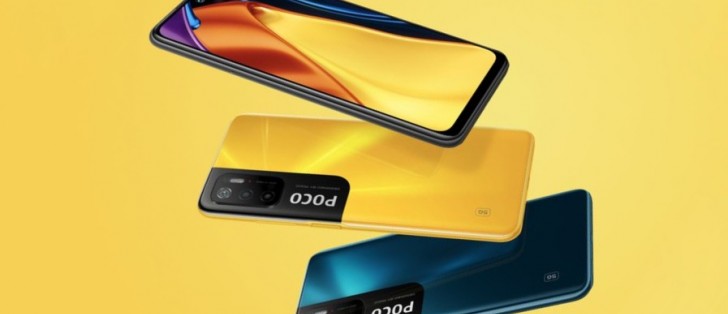 The Poco M3 is a hit, the company has shipped over 3.2 million units since the phone launched. Now comes a Pro version of the device – that should be even better, right? In many ways it is and the early bird price of €160 is just over the current price of the vanilla model (€150, a 4/64GB configuration in both cases).
That is obviously a great price for a 5G phone, but does the Poco M3 Pro 5G hold up once you look past its modem?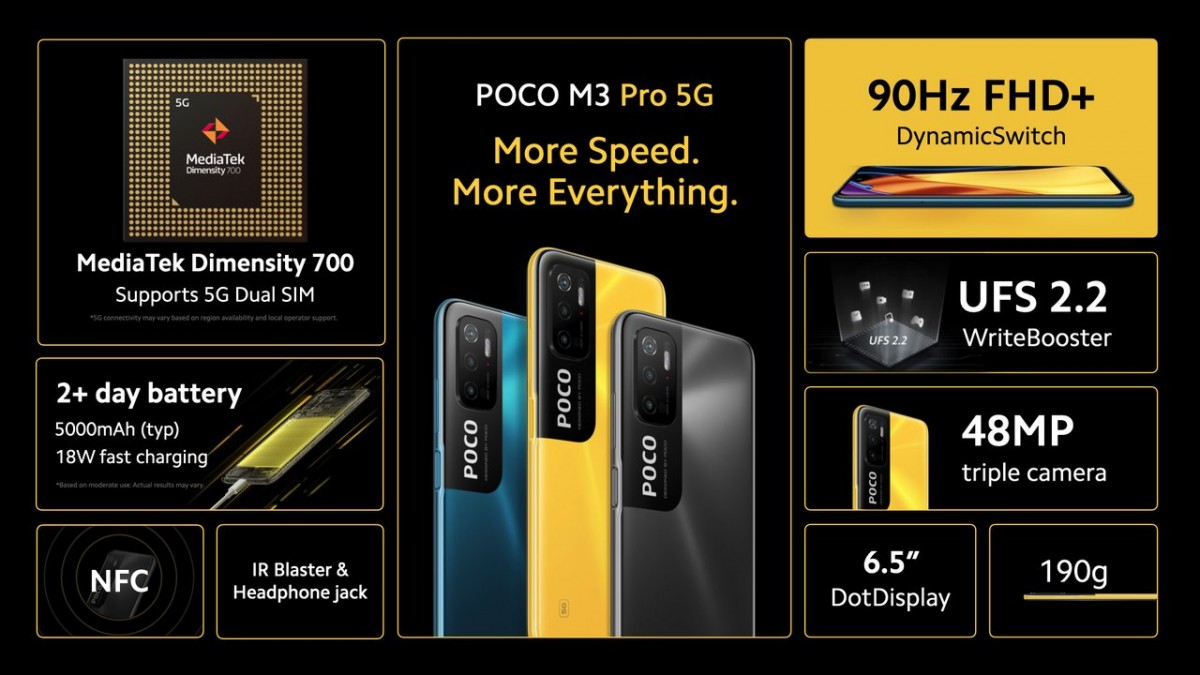 Compared to its 4G-only vanilla sibling, you get a higher refresh rate for the screen (90Hz), a faster chipset (Dimensity 700), newer Android version out of the box and NFC (only in some regions, though). And 5G, of course. You do drop from a 6,000 mAh battery to 5,000 mAh, though.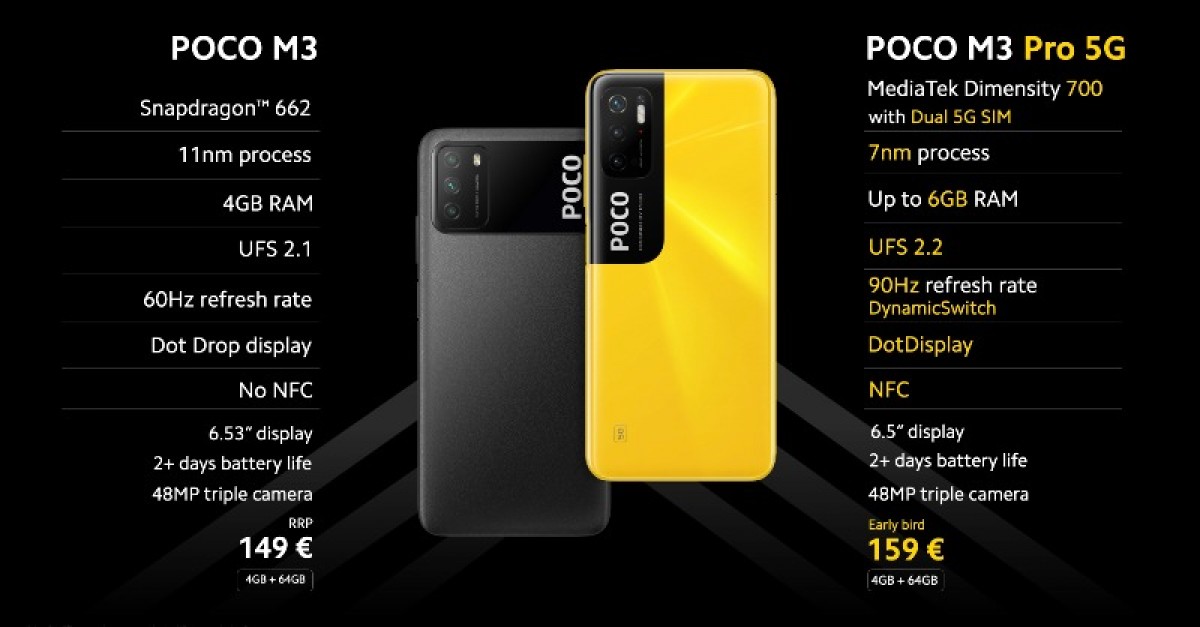 Compared to the Realme 8 5G, you get a similar (if slightly dimmer) screen, similar camera, similar battery too. Currently, Realme is selling the 4/64 GB model at €180, down from its usual price of €200. The Poco's early bird price means that the M3 Pro is €20 cheaper right now, though it will go up to €180 once the promo is over.
You can also look at Samsung's Galaxy A32 5G and A42 5G, though they are more expensive, which puts them out of contention for the sub-€200 title and their 720p+ displays make them a tough sell anyway.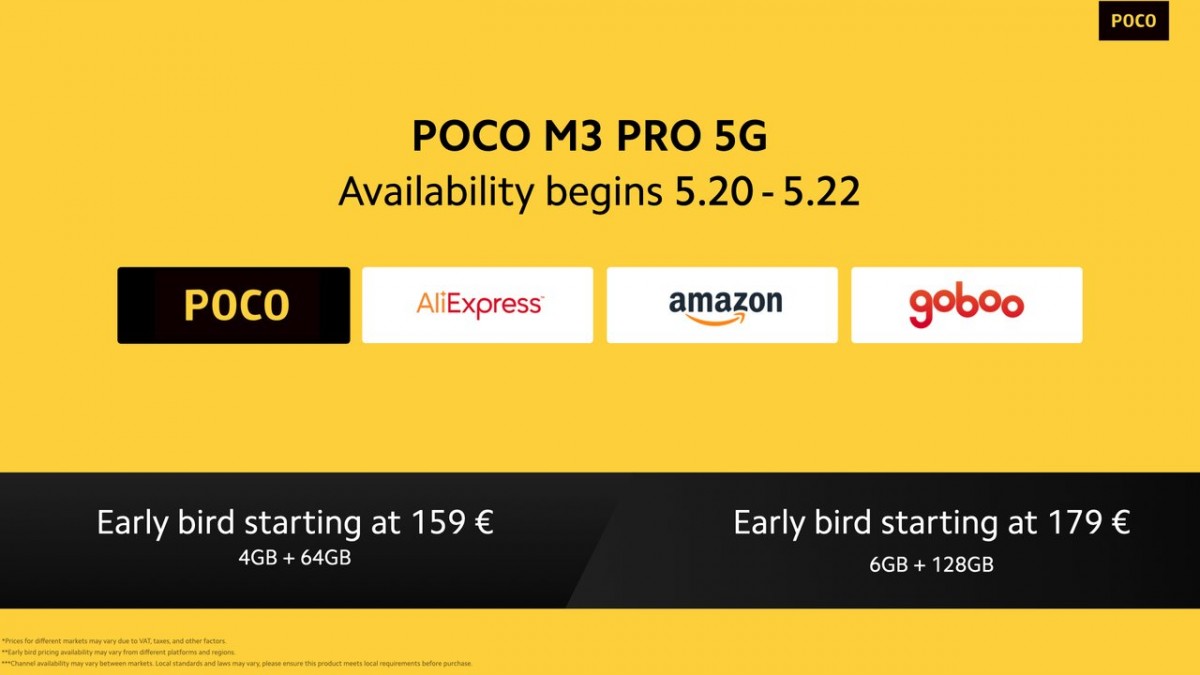 Keep in mind that the early bird price is valid only for the first few days of sales, which already started on Thursday. How long they last will vary by platform and may have already expired by Sunday.
So, did you get one or are you still on the fence? That €20 sounds nice, but it may still be worth it to wait for reviews to come out – we should be starting work on ours soon.
Related
You should define your gender at first 🥱.
PS My old Galaxy S8+ is basically mopping the floor with this Popcorn phone on every level except for the battery capacity. And it was released 4 years ago! Think about it : a 4 year old high-end flagship from Samsung (not even the Note series) is ...
I wouldn't know. I only buy high-end flagships from the Samsung store, cash only, no contract. But my next phone will probably be the Sony I III because it's the only one having SD888 and the SD card slot. Software is the most important t...
Popular articles
Popular devices