Weekly poll: What is the best 2017 flagship - the compact options
George, 17 December 2017
You're all bummed out that smartphone makers keep making larger phones and devices that can be used with one hand and don't make a bulge in your pokcket are getting few and far between? Well, the situation isn't as dire as it may seem and there are still compact phone holdouts. Here's a list of the ones that we can think of off the top of our heads and we're looking for the one you'd pick as your favorite among those.
Since the dawn of the smartphones, Apple's ethos has been making phones for single-handed use, and even though the company has given in to trends in recent years, the 4.7-inch iPhone 8 remains a relatively compact device.
Not as compact as the one that has compact in its name, obviously - Sony's Compacts have been synonymous with flagship-grade hardware in a tiny package. After a brief misstep into the midrange with the Xperia X Compact, the Xperia XZ1 Compact is back into the top tier.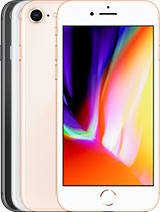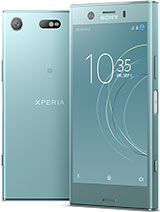 Apple iPhone 8 • Sony Xperia XZ1 Compact
Galaxy S phones have always been in the top tier, and this year's S8 is certainly one pocket-friendly phone, despite the initial impression a 5.8-inch diagonal makes. Yes, it's 2 full centimeters taller than the Xperia, but it's merely 4mm wider and your thumb will appreciate that, while you enjoy the extra screen space.
The LG G6, announced ahead of the Galaxy this spring, was actually the pioneer tall screen flagship to make it obvious how diagonals aren't directly comparable between different aspect ratios. The 5.7-inch G6 is anything but a phablet and is actually quite pocketable.
Sporting a more classic 16:9 aspect, the 5.1-inch Huawei P10 is both compact and versatile thanks to its dual camera with a monochrome sensor alongside the color one. If you're after a telephoto setup with blurred background portraits in a small body, Xiaomi's got you covered with the 5.15-inch Mi 6.
And then there's Google's own - the Pixel 2. As large as the last two, but with a slightly smaller screen, this year's small-sized Phone by Google isn't winning the STB ratio game. It does, however, offer pure Android in a small form factor, stereo speakers and outstanding camera performance - if only it cost less than an arm and a leg.
Which one of these would you say is the best one? You have a week to cast your votes.
What's your favorite 2017 compact flagship?
Related
Mi6 has bad screen, no ip68, bad LTE, bad camera, bad ui, lacks features... how is that on this list???
This article must be written by a giant over 200cm heights.
AnonD-80334
19 Dec 2017
MiF
I don't get why people even bother voting for Pixel 2 or iPhone 8.... The question is best compact of 2017, don't know about others on the list but these 2 do not belong to 2017, they belong to at best in 2016, if not for A11, iPhone 8 could easily b...
Popular articles
Popular devices
Electric Vehicles