Weekly poll: Huawei P10, Hot or Not?
Peter, 12 March 2017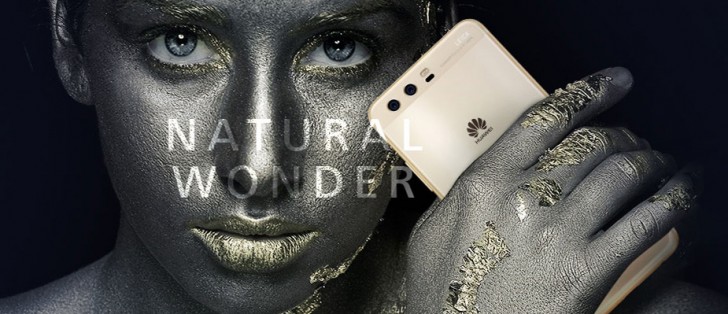 It would be easy to confuse the P10 for a Leica phone - the German camera brand features so prominently on the new flagship.
The Leica Dual Camera 2.0 on the back features SUMMARIT-H lenses, feeding light into one 12MP color sensor and one 20MP monochrome sensor. The complex system features a 4-in-1 hybrid autofocus, optical image stabilization and can create instantaneous depth of field effects.
The selfie camera gathers twice as much light as the previous generation. There's brains behind this 8MP eye too, it automatically switches to wide-angle mode when it sees more people join your selfie shot - what would properly be called a grofie (see? We're hip with new terms).
Let's flip the tables and make the Huawei P10 the subject of a photo instead of the photographer. The phone is dressed up in three different styles - an eye-catching diamond cut on the back is all new, but the sandblast and high-gloss finishes will also find their fans.
Huawei also contributed the Kirin 960 chipset to the spectacle that is the P10. It promises the best gaming performance out of any Kirin this far while its friend, Huawei Ultra Memory, will keep apps zipping along.
So, what do you think of this future photography icon?
Related
AnonD-647708
17 Mar 2017
KIA
Wait a couple of months. It'll come down in price.
AnonD-647708
17 Mar 2017
KIA
What do you want from it? A solar panel so it never runs out of battery? Even the precious iPhones don't offer much nowadays. Galaxies are stuck in their "edge" gimmick and now they have turned to 18:9 so that people can't complain that there is noth...
AnonD-647708
17 Mar 2017
KIA
It's not about one feature that makes a flagship. If the product overall is good and are up to your standards, it doesn't matter. Plus, it's not bad at anything. Moreover, even the mighty iPhone isn't better than others. They're stuck on the same 750...
Popular articles
Popular devices
Electric Vehicles