Weekly poll: is HarmonyOS as promising as Android or is it another Windows Phone?
Peter, 06 June 2021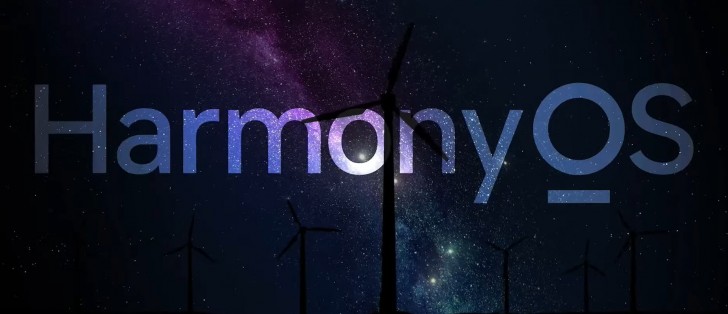 Huawei wants to be in control of its own destiny and this week it took a large step in that direction – it announced HarmonyOS 2.0, which will replace Android on its smartphones, tablets and watches.
And not just on new models either, the company announced plans to convert around 100 current devices (phones and tablets) from Android to Harmony. Strangely, right now we only know of plans to convert devices in China where the lack of access to the Google Play Services was essentially meaningless.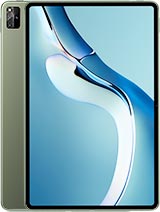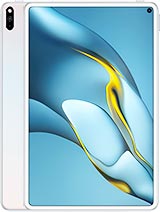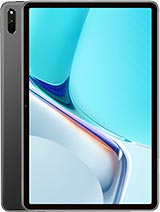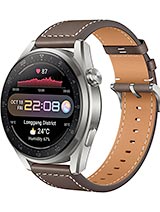 The first batch of devices to come with HarmonyOS out of the box
What will happen to current devices abroad? Unclear. But the Huawei Watch 3 is already listed in Germany (with a pre-order deal), so HarmonyOS will be available abroad in one form or another.
We saw Harmony running on the new MatePad Pros and the Watch 3 duo. It wants to be an OS that powers and connects a wild variety of devices.
A key technology is what Huawei calls the "DSoftbus", a standardized way to connect multiple devices (of varying types) to create one "super device". This allows one device to control others and data can be shared freely between all of them.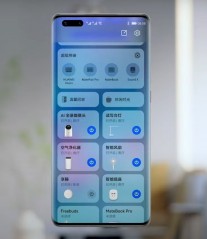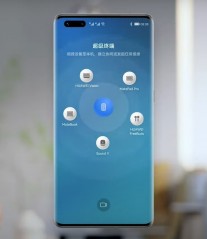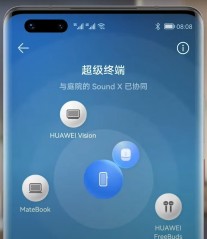 The Harmony control panel can control smart devices • It can also create super devices
Related to that is the HarmonyOS control panel. This does more than letting you toggle Wi-Fi on and off, you will also be able to control smart devices in your home.
Super devices can also be controlled from the panel, for example, you can cast a video from your phone to a smart TV and send the audio to wireless earbuds, all without reaching for the remote control. Huawei has worked hard to ensure that the video and audio remain in sync in such use cases.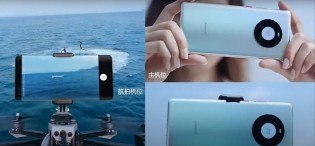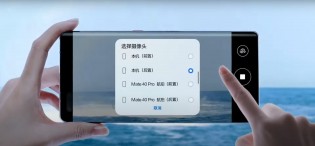 Two phones can be combined into a super device so you can use both their cameras
If you pair a computer and a phone or tablet as a super device, you can transfer files to and from with a simple drag and drop. A key feature is the simplicity of the setup, HarmonyOS avoids the lengthy process of pairing devices and presents a simple, intuitive interface. On the Windows side of things Huawei took the native approach – the phone simply appears as a drive when hooked to your laptop, so you can use Explorer. This should work seamlessly with basically any Windows app too.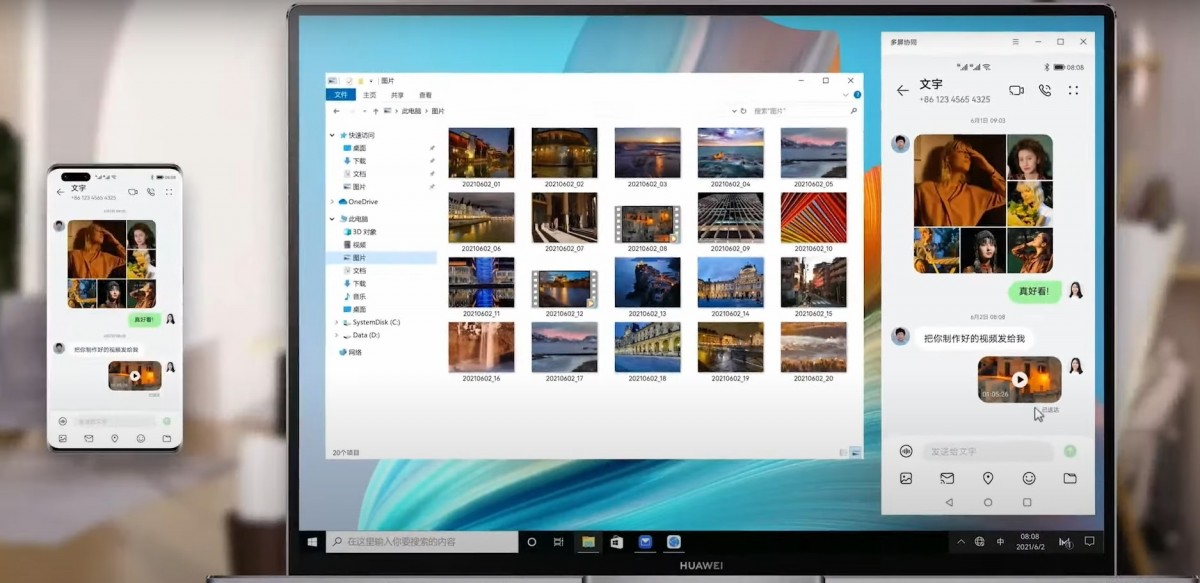 HarmonyOS and Windows can cooperate seamlessly
Android has to deal with a fractured ecosystem that makes such integrated features harder to pull off. For example, Samsung has SmartThings and gets special treatment in Microsoft's My Phone app for Windows. Xiaomi smart gadgets are controlled through Mi Home instead. Phone/laptop interaction is similarly kept behind walled gardens.
Of course, Huawei now faces the challenge of talking other makers into supporting the Harmony way of doing things.
So, has Huawei built a better mouse trap? Or do you think this will go the way of Windows Phone?
Related
Anonymous
26 Apr 2022
7Jk
Yeah, and the NSA is a saint. Phone call, email, credit card, bank account, driver license...LOL. You are being tracked. But, who is going to spend the money to nail your data down? Are you worth it? LOL.
Yes, it could be true, but it interests me little if it is based on Windows, Ubuntu, Android, or Linux and Unix, it works very well in multiplatform, if it is as presented, a shattered Android, and a great advance to iOS
fyi the harmonyOS is still an android platform. Harmony is using the open source android OS and re-design it. In the open source android OS it is fully customizable that is the one harmonyOS using.
Popular articles
Popular devices
Electric Vehicles