Weekly poll: Motorola Moto Z3: hot or not?
Peter, 05 August 2018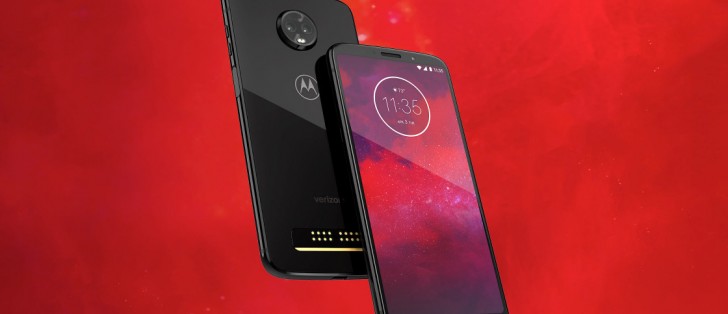 Motorola unveiled the Moto Z3 exclusively for Verizon, though we think the exclusivity will be short-lived. And we hope that once the phone breaks free from that one carrier it will keep its price tag - $480. Again, the price is $480. We had to repeat that to soften the blow of what comes next.
How much did Moto-Lenovo do to design this phone anyway? It has the same body as the Moto Z3 Play, starting with the 6.01" Super AMOLED screen with 18:9 aspect ratio and ending with the back compatible with Moto Mods.
Okay, okay, the Moto Z3 does have a much faster chipset. It's the same chipset as the Moto Z2 Force – a Snapdragon 835 – but at $480 it's reasonable. And the Z3 does have a larger screen than the Z2 Force thanks to the taller aspect ratio (12% more surface area), plus it's Super AMOLED rather than P-OLED. One thing is missing, though – the plastic shatterproof cover.
Oh, and get this – you can upgrade the Moto Z3 to work on 5G networks, the first phone of its kind! The upgrade will be done using the add-on system, Motorola will release a Moto Mod that adds blazing 5G speeds over the millimeter wave band.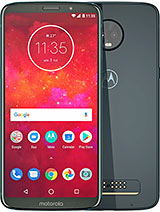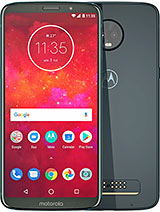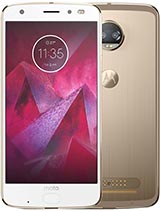 Motorola Moto Z3 • Motorola Moto Z3 Play • Motorola Moto Z2 Force
Then there's the dual camera – it's lifted straight from the Z2 Force. Compared to the Z3 Play, that means a better second module (12MP B/W vs. 5MP depth sensor), but the main camera isn't as good. The Moto Z3 has smaller pixels (1.25µm vs. 1.4µm) and a slower aperture (f/2.0 vs. f/1.7) compared to the Play model.
A Pixel 2 XL has the same Snapdragon 835 chipset, a single camera, and a 6" P-OLED 1080p+ screen. And it costs $850!
We keep circling back to the price of the Moto Z3, because that's its best quality. If you look at it as a mid-ranger, it has a chipset that's faster than a Snapdragon 660, a solid AMOLED screen with no notch and a good camera. Then again, a Zenfone 5z with Snapdragon 845 is $500.
Related
Sadly you do have serious reading problem. Im referring to last year price as to continuation of your comment. Not this Z3. Z2 Play launching price is $499. So, this Z3 is indeed use lower price tag. Farewell.
Popular articles
Popular devices
Electric Vehicles