Weekly poll: OnePlus 7 Pro is now available, who is getting one?
Peter, 19 May 2019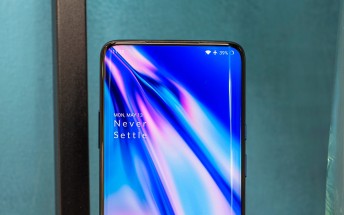 OnePlus is officially part of the mainstream Ė with its partnership with T-Mobile and a promo campaign with Robert Downey Jr., the company wants its brand to be as recognizable as Apple or Samsung. That also means itís not shy about the price.
At $700, the OnePlus 7 Pro matches the iPhone XS ($730) and Galaxy 10e ($750 MSRP, though you could easily find an S10 for that kind of cash). Long-time fans will likely scoff at that price, but they can look to the OnePlus 7 as an upgrade path. Indeed, the non-Pro won't even be available in the new hunting ground for OnePlus, the US.
Americans can already buy the Pro (it launched on T-Mo this Friday), itís available in India as well. Europeans will have to wait until next week. In China, it will start shipping this weekend. But who will buy one?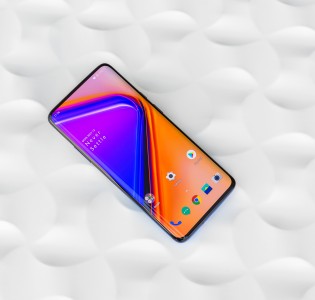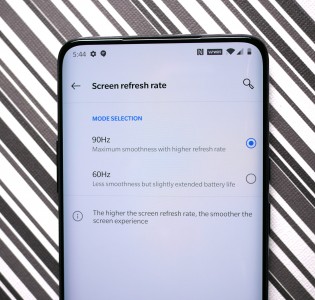 6.67" Fluid AMOLED display (QHD+ resolution) ē 90Hz mode
Mobile photographers may be interested. With a 48MP main camera and 8MP telephoto (both with OIS), plus a 16MP ultra-wide cam, the OnePlus 7 Pro seems to have it all. That attention-grabbing pop-up camera doesnít hurt either. It's not the best-quality camera (especially in low-light), but it gets close.
Gamers might want to have a look too. This costs less than the Asus ROG phone, but delivers a better 90Hz AMOLED screen Ė QHD instead of 1080p. The Pro comes with the requisite Snapdragon 855 chipset, vapor chamber cooling, fast UFS 3.0 storage (the first phone in the world to do so) and as much RAM as you could possibly want.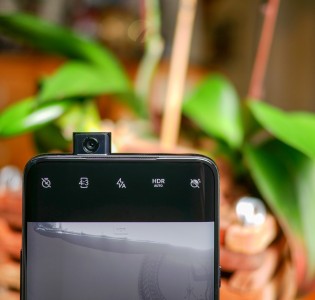 Camera for any subject near or far ē Pop-up cameras prevent notches
Thereís a painful shortage of pure or nearly pure Android flagship out there. Yes, there are the Pixels, but those are quite expensive unless youíre in the US. Most Android One phones are mid-rangers. It doesnít help that HMD hasnít really managed to deliver a compelling Nokia flagship. Oxygen OS adds a few helpful features, but refrains from changing too much. And it has a solid track record when it comes to upgrades.
Battery life is always a major consideration. In the tests for our review, we found that you might want to give up the 90Hz mode for the best endurance (92h in 60Hz mode, up from 85h). Of course, the new 30W Warp Charge makes this less of a concern as you can go from 0% to 50% charge in just half an hour.
The OnePlus 7 Pro isnít a fully-featured flagship Ė the company has traditionally omitted waterproofing, wireless charging and expandable storage, the 7 Pro is no exception. It does maintain its pricing edge over the likes of iPhone XS, Galaxy S10 and Huawei P30 Pro, so itís okay not to have everything. Or is it?
Related
Gimmicky screen, no waterproof, no 3.5 jack, no sd, come on, this is a joke of a flagship.
Yes man i understand i am from Slovakia but in past i spend almost 3 years in england using their SIM Card. Then i had to pick their phone with their Simcard or had to unlock mine for their networks. Either way there is always some solution. ...