Weekly poll results: don't you dare touch the headphone jack, Samsung
Peter, 18 December 2016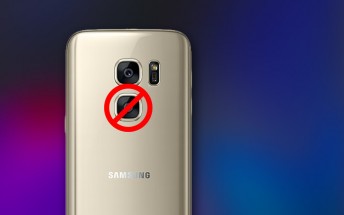 The message is resoundingly clear - a Samsung Galaxy S8 without a 3.5mm headphone jack is going to be met with great resistance from fans. Almost half of voters in our poll picked this option, indicating that it's a deal-breaker.
Many brought up a removable battery, but this particular ship seems to have sailed. The fate of the Home button, however, is yet to be decided and a quarter of voters also picked this as a must-have. The fingerprint reader was almost a bigger concern than the button itself - where will it be, how will it work and so on.
The lack of a dual-camera or a design that removes bezels too aggressively proved to be minor concerns. Many point out that a single camera can perform just as well as a dual-camera (the low-light performance of the Pixel phones is a good example).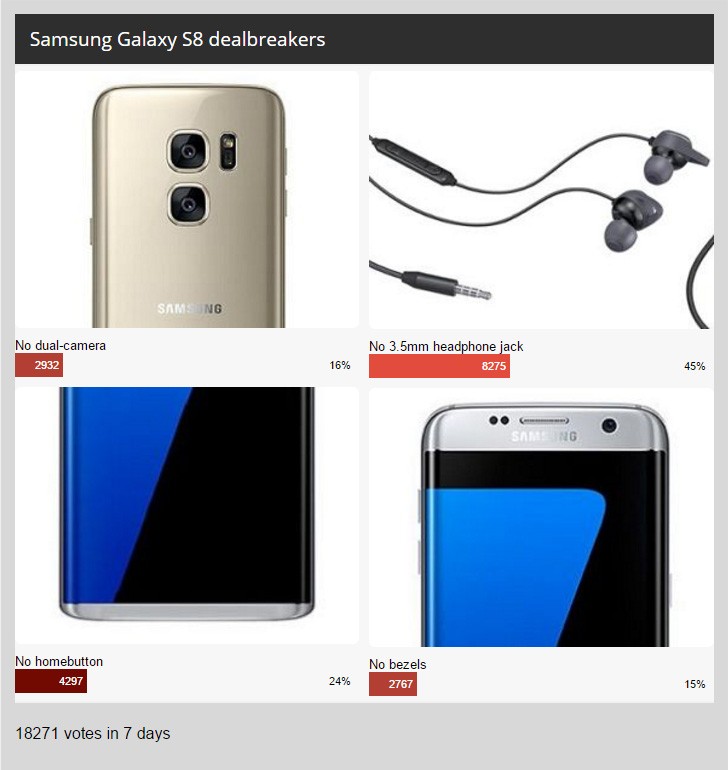 Related
Right, but there are plenty of other companies making shiny new toys too.
because its not apple ... they not important
But wont Samsung be coping Motorola/Lenovo & not Apple? If your answer is that they are still coping Apple than answer me this, did Motorola/Lenovo also copy Apple (Apple was leaked first & Moto released their handset first) or did Moto ...
Popular articles
Popular devices