Weekly poll results: Galaxy S9+ beats its smaller sibling 3:1
Peter, 18 March 2018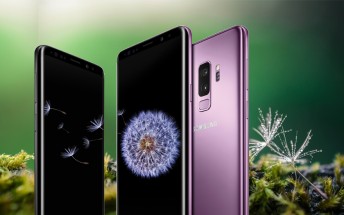 When asked to pick between the two new Samsung flagships – the Galaxy S9 and Galaxy S9+ – you, our readers, didn't hesitate to go with the Plus model. Interestingly, the larger size of the handset was not quoted as a positive, quite the opposite in fact.
People want the S9+ for its telephoto camera, larger battery and 2GB extra of RAM. Now, if Samsung could fit that in Galaxy S9's body, we have a suspicion that the voting will quickly swing in favor of the smaller handset.
Transferring all those features to the S9 would, naturally, bump its price up closer to the S9+. And a few were already balking at the price tag as it is. That's a hypothetical, of course, it will be at least a year until we see a small Galaxy S with a dual camera.
To be fair, some liked the Galaxy S9+ for what it was – a large Android powerhouse.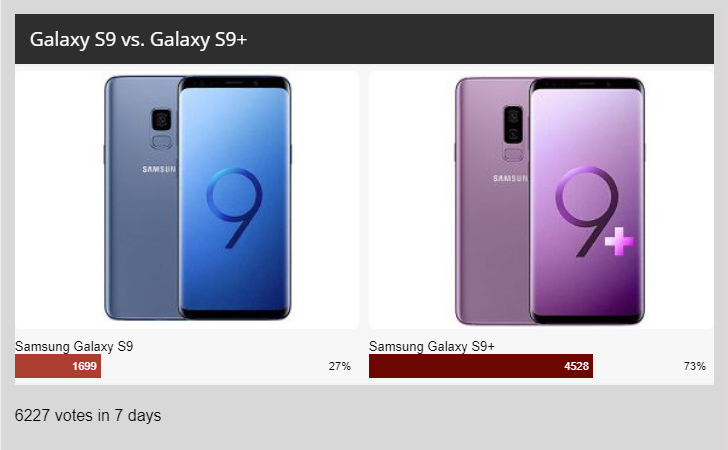 Related
i wish the manufacturer would not abandon the normal smaller size. that is the perfect size and weight for daily outdoor use. rational users are minority. using a large size phone for taking photo is just slow and less efficient. too much it is. ...
So how come mid-range phones are also now shipping with 6 GB of RAM? So the new flagships should have less RAM then their mid-range counterparts? That makes good logical sense.
Who/Where was this posted? Cause it looks like you made it up, if it was removed. 1- The biggest differentiator between the two is actually the price. And most people underestimate how much this affects the market. 2- Secondly, the next big ...
Popular articles
Popular devices