Weekly poll results: holes in the screen are the new crowd favorite
Peter, 02 December 2018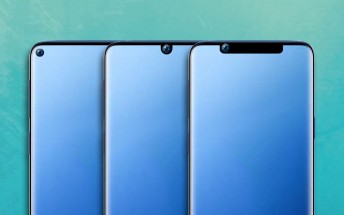 People are excited about screen holes – that option won last week's poll with nearly half the votes. The holes proved quite a bit more popular, people consider them less obtrusive than even the most petite teardrop notch (as for wide notches, they are getting voted off the island).
We expect to see several makers launch smartphones with a hole in their screen for the selfie camera. There are a few teasers floating around, but the promo campaigns are just starting – so all this excitement was generated with very little effort.
Still, we're yet to actually see such a phone, let alone use it. Not that we foresee any issues with them, we're just wondering if these holes will really have a "wow" factor or if people are just tired of notches.
And if the holes fail, makers can always go back to top bezels that easily hold one, two or more cameras, earpieces, LEDs, 3D face scanners, notification LEDs and anything else you might want.
The regular bezel proved the second most popular option in the poll with a third of the votes. However, it's hard to market a bezel – "if it's not broken, don't fix it" is not a great tagline. The old adage might well be true, but it makes it feel like there's no progress. And that makes the price of a new phone (especially the rising costs of a flagship) harder to justify.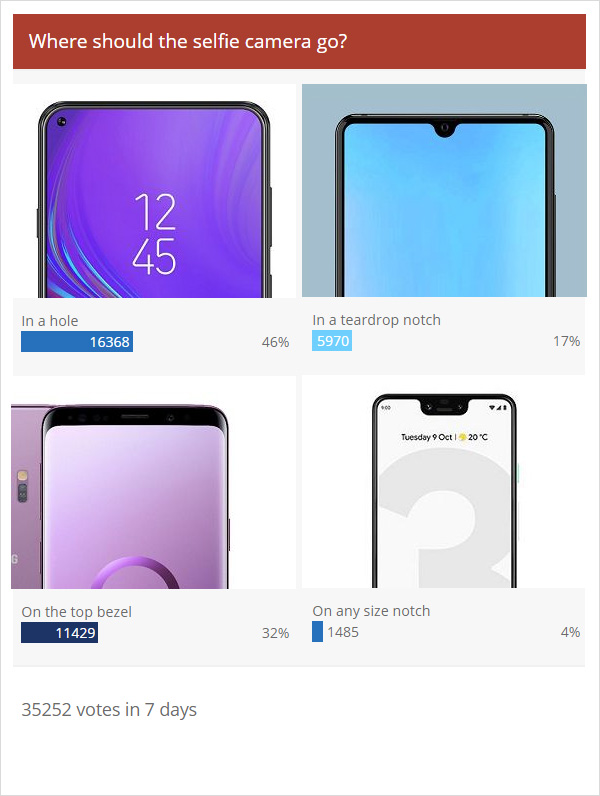 Related
I read a lot of comments, I agree someone say if the underscreen camera is coming, the Notch Waterdrop Punch hole must be the very shame design.
Better a small hole than a large bite.