Weekly poll results: it's a tie! Huawei P20 Pro and Xiaomi Mi 2s loved equally
Peter, 01 April 2018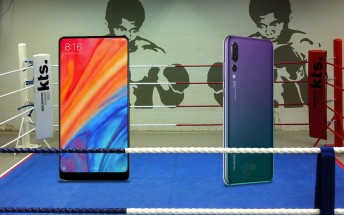 Well, we did not expect that – when we asked if you're more interested in the Huawei P20 Pro or the Xiaomi Mi Mix 2s, we thought that surely one of the two will prevail. Sure, we asked a couple of days before the phones went official, but there we extensive leaks. Plus, the phones were unveiled this Tuesday, so you had plenty of time to change your mind.
However, the phones remained of absolute even popularity – when we stopped the poll, the difference in votes was less than 10. That's good news, we think.
The Huawei P20 Pro is a camera monster with a notched screen and a hefty price tag. The Xiaomi Mi Mix 2s goes for thin bezels without a notch and good all-round performance at a more affordable price. Two different takes on a flagship, the two equally desirable.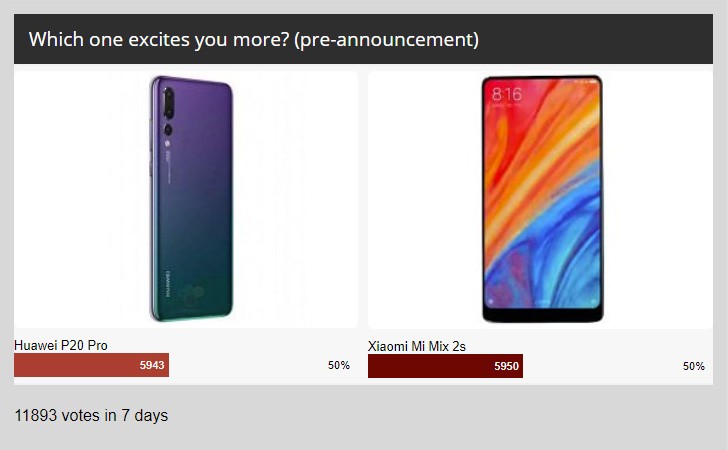 Related
Huawei P20 Pro more gimmikish higher price. Mix 2s at least has better chipset and ergonomics, but in real life I would not choose either, for lack of 3.5 mm and amoled on Mix
you are high right? Mix 2s in not a phone that anyone can get, it is only on their wishlist. not everyone is lucky to get hold of one