Weekly poll results: Monochrome wins the dual cam battle
Chip, 09 July 2017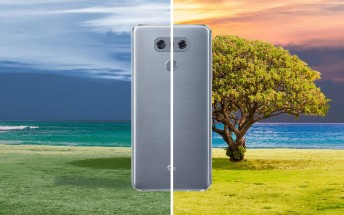 Dual cameras are all the rage these days, but manufacturers have several different takes on what those should be used for. Last week we asked you to pick your favorite style and now it's time to count the votes.
A monochrome secondary camera to boost low-light photography ended up as the most popular choice, getting 33% of the votes.
LG's take - wide-angle camera that lets you fit more in the frame ended up a very close second, while the telephoto cameras adopted by Apple, OnePlus, Oppo and Xiaomi only got 19% approval.
Finally, 15% of you only needed a secondary camera for the faux bokkeh effect, also known as portrait mode. We've seen that work great with either telephoto secondary camera or a monochrome one as in the case of Huawei's devices.
Given that LG doesn't do portrait mode with its wide-angle camera, this lets us look at the results in a slightly different way. Huawei's Leica cameras would be a clear winner, whereas those doing portrait mode with a secondary telephoto cam would be about as popular as the wide-angle LG handsets.

Related
But as I previously said, what else it does? Nothing. Bokeh photos really looks cool, but it ends there.
Totally agree. Double camera is the most stupid thing ever.
You guys clearly ignore the fact that the comments were filled with "I dont want dual cameras". You did not give such option yet it would be very clearly leading. I am all for a good, large, single sensor and I will never buy a dual camera phone.