Weekly poll results: Moto G 5G finds a fanbase, the G9 Power gets no love
Peter, 15 November 2020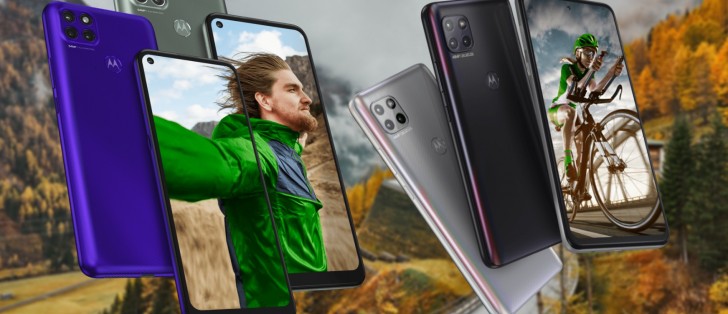 There is a clear favorite in last week's poll – the Moto G 5G secured just over half of the votes, giving it a decisive victory against its sibling, the G9 Power, and (more importantly) warding off the negative votes.
The comment section is not entirely in love with the Moto G 5G, some call it a "2015 design with 5G", even though the Snapdragon 750G chipset is brand new and there were no 48MP cameras back then (especially not on mid-rangers). But we understand where people are coming from, this model lacks wow factor. One commenter suggested that these two should have been styled after Motorola's Edge phones to spice things up.
Anyway, the Moto G 5G will be a reliable workhorse – it's not the prettiest thing in the world, but it's a €300 phone that will handle most tasks you throw at it. And that's just what many people want, the G-series didn't become popular because people were looking for cutting edge designs, but because people wanted something affordable that works.
The Moto G9 Power failed to make a case for itself. It has a large battery and a large screen, but it seems very few are willing to settle for a 720p+ display. Also, the 64MP camera didn't look quite right next to two sensor that have essentially no use.
It's not just the screen resolution, though, the 6.8" panel may just be too big as people are still seeking a smaller phone. This criticism applies to the Moto G 5G too, but knowing that 5G takes up more internal volume than 4G, it makes sense to put it in a larger phone. However, the G9 Power should have counterbalanced that by being smaller. It's not like its screen has the resolution to stretch to 6.8", anyway.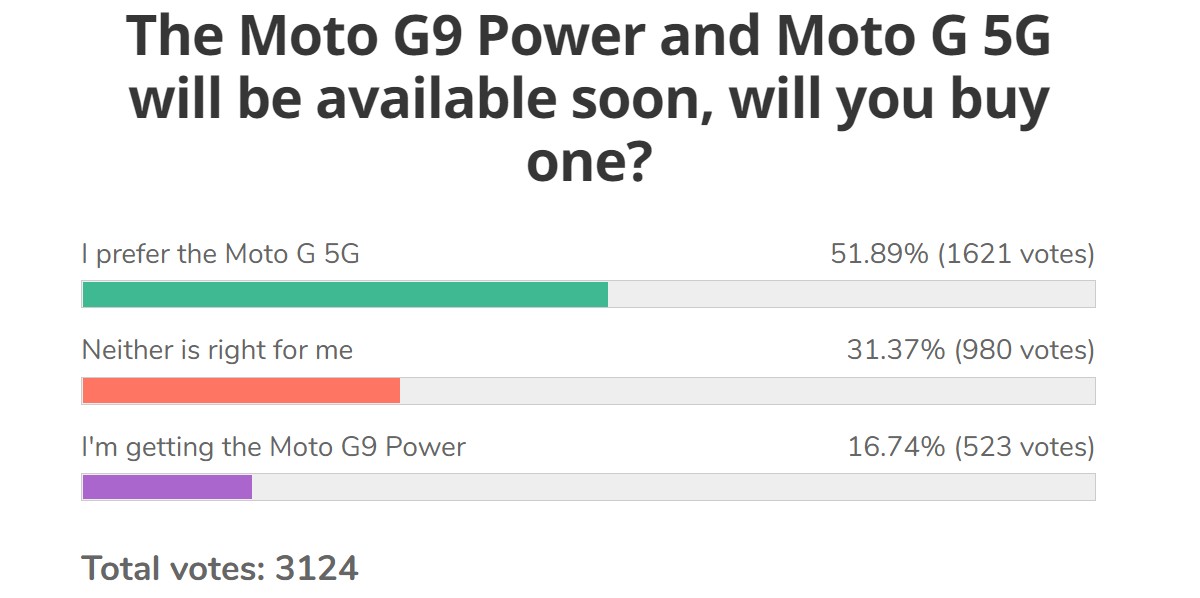 Related
It's not like you can't disable it AT ALL. If it is then that's a different story.
You buy the phone and have to do it by yourself? Slow clap right there.
It's too big. I used to be a fan of the G series but I need a simple small very good phone not a phablet with 5 so-so cameras.
Popular articles
Popular devices
Electric Vehicles