Weekly poll results: Nokia 6 will sell, sell, sell, unless you want a better chipset
Peter, 22 January 2017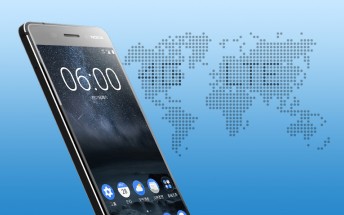 Itís no secret that the Nokia 6 is a fan favorite. We polled our readers and nearly a third of them said they will buy it in a heartbeat if it becomes available in their region. Still, this model has one fatal flaw - surprisingly, itís the chipset!
We were sure the camera would get more votes - Nokia was known for its ridiculously good (and sometimes just ridiculous) cameras, not so much for its fast chipsets. And yet half of voters said they will wait for a Nokia with a better chip.
Still, many in the comments came to the defense of the Snapdragon 430, saying itís fast enough and better than some of the older Snapdragon 6xx chipsets. While thatís true for the 615, we were hoping for at least a 625. That one is built on a 14nm process (the 430 is on 28nm) and supports 2160p video capture, even if you donít care for the improved performance of the CPU and GPU.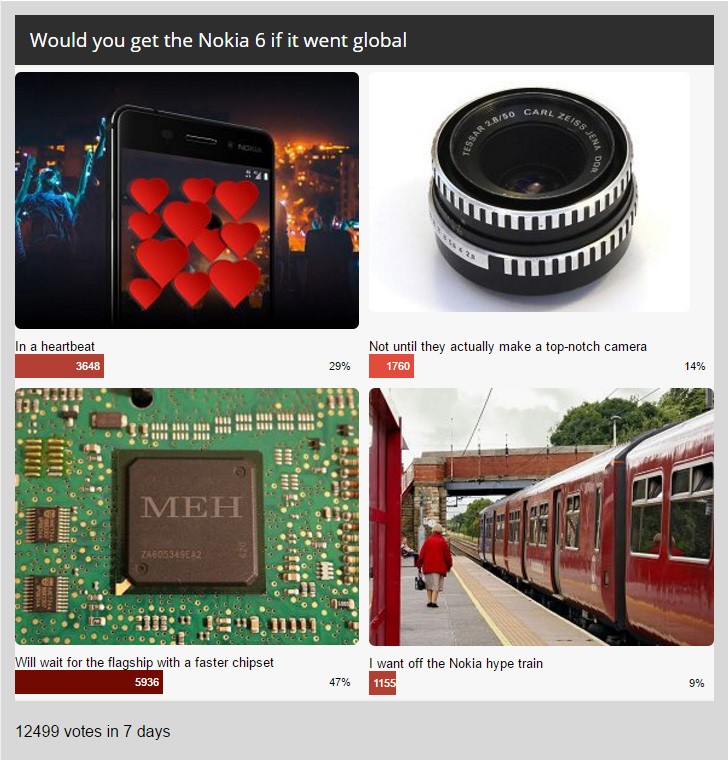 Related
Is not all about processors beacuse they are like the motor of a new car, if their interface are HEAVY (CHASIS), NO MATTER what processors it has, it will drains your battery fastly (oil).
SD 615 theoretically has one A53 cluster at 1.7Ghz, another at 1.1Ghz. In practice though I don't think a single device ever used the 1.7Ghz clock speed, all topping out a 1.5Ghz. Which makes the difference to the SD 430 pretty minimal - and the SD 4...