Weekly poll results: Samsung Note8 is the best smartphone of 2017
George, 02 January 2018
After the Galaxy S8's decisive win in the small flagship poll, we were wondering if the Galaxy Note8 will do a similarly successful run in the plus-sized category. Well, it turned out we had no idea - the Note8 collected a total of 57% of all votes. Makes you ask yourself if the competition has made phones this year.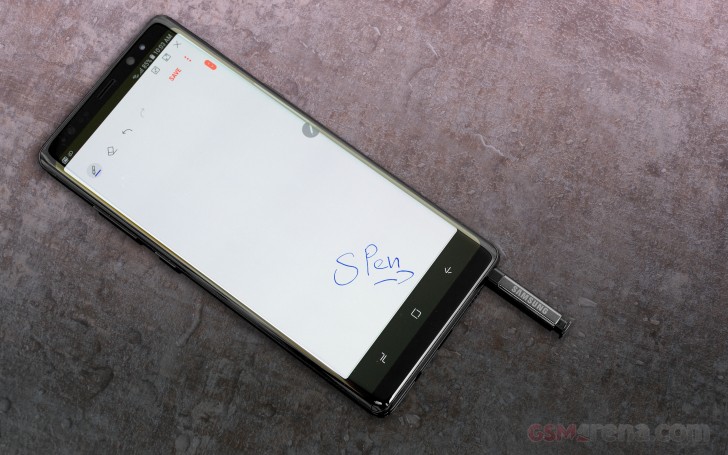 Well, they have, obviously. Much to our surprise, the LG V30 claimed the second spot with 9% of the votes - not that we have anything against the V30, we just hadn't considered it was so popular. Less unexpected is the OnePlus 5T's podium finish - OP has a strong fanbase around here, and the 5T is once again pretty good value.
The iPhone X fell a couple of hundred votes short of the third spot. Count both iPhones together, and Apple would have narrowly beaten the LG V30 for the Silver.
A bit disappointing is the Pixel 2 XL's result - apparently, you weren't all that willing to forgive Google for the less than perfect display. Oh, well.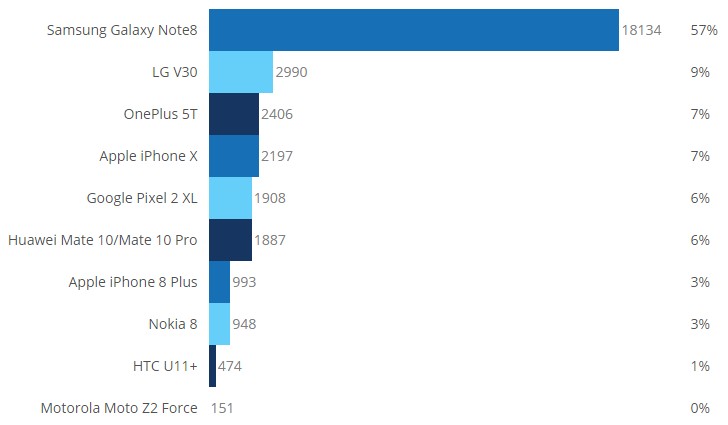 We're sure there'll be plenty of phones to get excited about in 2018, we can only hope it's a slow year for let-downs.
Update:
It has come to our attention that a substantial number of votes for the VG V30 have been removed from the final results, causing a bit of confusion. Just to clear things up, the readjustment was made from poll-maker, who run the voting system, as the votes in question were found to be fraudulent. You can see the notice for yourself on the original poll results page here.
Related
Actually the oneplus is the best.... The other phones are double or tripple the price but they aren't that much better. ps i don't own the oneplus but a honor 9
Anonymous
20 Jan 2018
kXE
Kills in low light??? LMAO!! Not in reality by real comparisons. And a real mans phone is whatever phone a man wants. Without any inlfuance from society and others..... Same with anything else you can like or choose. So technically most men do no...
Very well deserved Samsung, nothing matches the versatility of the Note 8 overall...
Popular articles
Popular devices
Electric Vehicles