Weekly poll results: OnePlus 7 Pro splits fans' opinions
Peter, 26 May 2019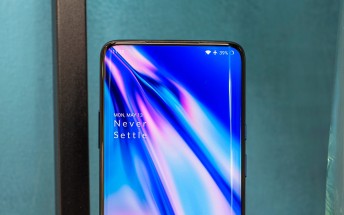 OnePlus built its reputation by making near-flagship phones and selling them at half flagship prices. Simple math would tell you that's a lot of value for money. However, starting with the OnePlus 7 Pro the equation has changed – it's a proper flagship at a full flagship price.
And that has left fans with mixed emotions. In last week's poll there is a nearly even split between people who want the Pro and those who think there are better flagships out there.
There's some good news for OnePlus – people like the Pro a lot more than they do the vanilla OnePlus 7 and relatively few think it's worth waiting for the "T" upgrade.
Also, in the comments we see varying reports on the phone's price compared to, say, a Samsung flagship. This means that the 7 Pro is a great deal for some, but not so much for others.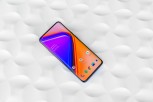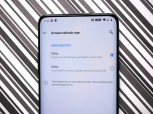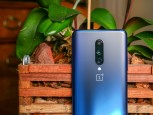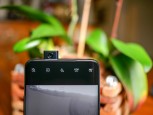 OnePlus 7 Pro features much innovation, but a new price too
Still, some fans are unhappy and the complaints go beyond the usual omissions from a OnePlus spec sheet – no microSD card, no 3.5mm jack, no waterproofing, no wireless charging. At the lower prices of previous models, some of these were excusable. Now, not so much.
People aren't entirely sold on why they would need a 90Hz display either. Unfortunately, that's something you have to experience in person, it doesn't translate well into words or YouTube videos.
Same for the no-notch design, surprisingly enough, even though notched screens were vilified for months on end since the iPhone X. And even OnePlus' first ever triple camera and pop-up camera didn't get much praise in the comments.
OnePlus is growing its audience, trying to become a household name in the vein of Apple and Samsung. So, it was inevitable that a part of the core audience will be unhappy with the new direction. The goal now is to attract new fans to grow the brand.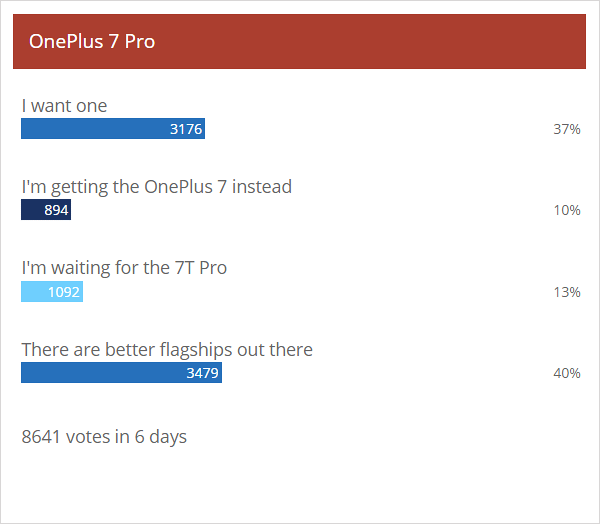 Related
Then it must be a T-mobile thing. I'm fairly sure all OnePlus phones have it. My 3T has it, and I tried it on a OP6 as well, and it had it. Will try on a non-carrier OP7 pro and tell you what I find.
Does not have it my dude,checked for it the first day I used it.
I wish the display was flat, that it had a headphone jack, that it was 16:9 aspect ratio, and the rear camera was good. Incorporate those four things into a phone and I'll pay whatever you want.