Weekly poll results: Samsung Gear S3 feels the love
Peter, 04 December 2016
The Samsung Gear S3 was showered with positive votes - 64% voted it the best smartwatch, which is great considering 22% of voters decided they donít need any smartwatch. This leaves only 14% of detractors - most of which prefer Android Wear and the rest aim for the Apple Watch.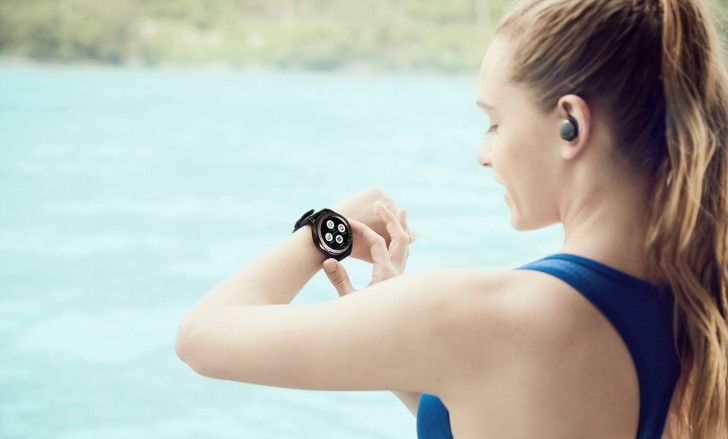 From those that voted in favor of the Gear S3 some were excited for the phone-free Samsung Pay, others wanted it for the exercise utility (e.g. S Health and Spotify + BT headphones), others still just think that Tizen is currently the best smartphone OS.
Those that voted against the Gear S3 gave different reasons why - one said the Gear S2 Classic is good enough, another wants to stick to a classic watch, Garmin watches were brought up and so on. Some were worried about carrier support for the embedded SIM card and leaned towards the Wi-Fi only versions of the S3.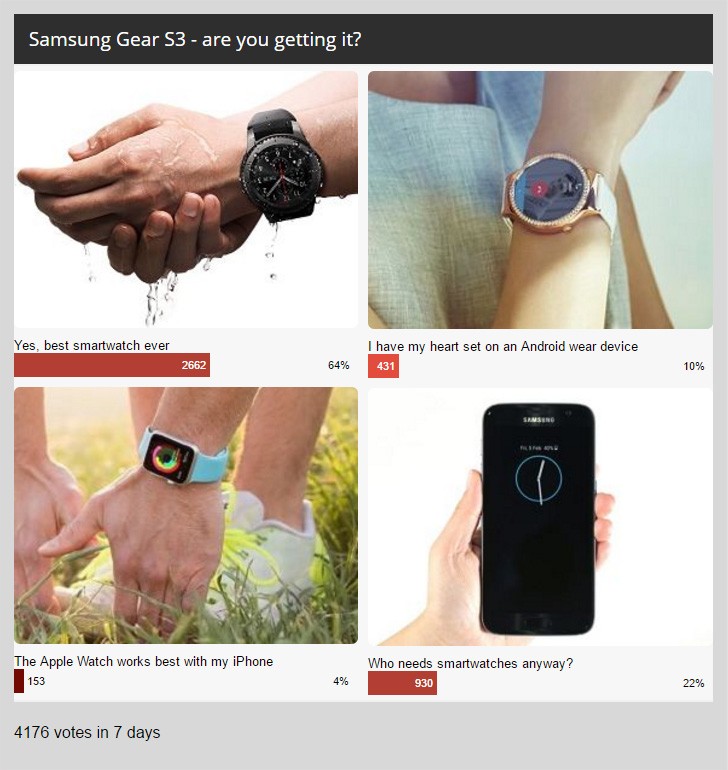 Related
Absolutely agree. The Smartwatches are BS category invented and pushed by Wall Street. Only some gadget freaks could buy some- and of course the apple-logo freaks. Nice, slim, elegant armband(not only fitness tracker) makes much more sense. Tho...
From this Result its clear that even trolls doesn't give a shitt about smartwatches or they gave too much shitt. It is appealing to few gadget enthusiasts who like to be too much involved in social networking and health aspects. Other than that for a...