Weekly poll results: the iPhone XS Max gets a few interested looks
Peter, 23 September 2018
The Apple iPhone XS Max topped its siblings in last week's poll, but it's hard to say it won – there was a strong anti-Apple sentiment with half the votes going to the "I don't want an iPhone at all" option.
Has Apple finally pushed the price too high? The Max is certainly priced out of many people's budget, especially when you factor in its retail package, which is light on accessories. If you want fast charging or even just a 3.5mm adapter, you'll have to pay extra. That's not what you want to hear when the price tag reads $1,100.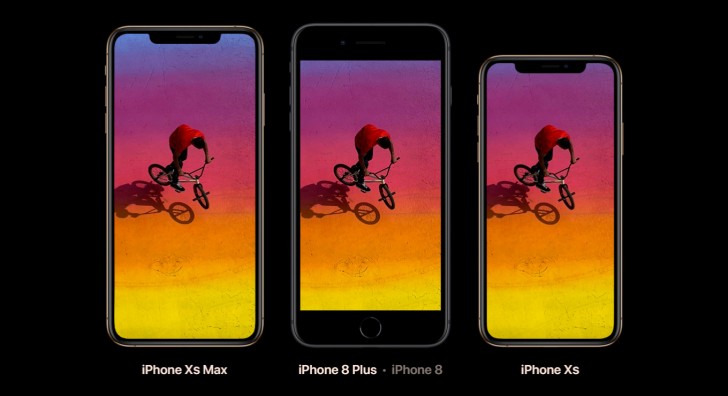 The two other iPhones were met with a resounding "meh". Does the iPhone XS offer enough over the iPhone X to upgrade? "No" was the most common answer. Those upgrading from an iPhone Plus model want the XS Max, anyway – same size phone, bigger screen.
Those holding on to a smaller non-Plus iPhone are probably looking at the iPhone XR, but that didn't get much love either. The XR is the most affordable of the bunch or, as Apple called it, "cheaper than the iPhone 8 Plus". But it neglected to mention that it's more expensive than the iPhone 8. Still, it brings a new bezel-less (if notched) screen and Face ID - things that classic iPhones did not have. We thought that might cause some excitement, but it didn't.
The other option in our poll, getting one of the older models, got the same number of votes as the iPhone XS and XR. And that's with the new lower prices. Keep in mind that Apple discontinued the iPhone X, SE and 6s, so if you wanted one of those, you're out of luck.
Well, there you have it, the iPhone XS Max is the preferred iPhone, but it's only for people who are willing to pay top dollar.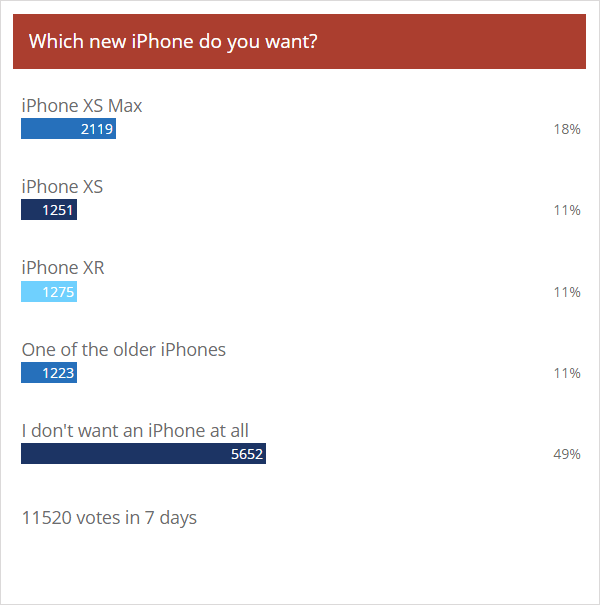 Related
Anonymous
30 Sep 2018
DkE
I hate iphones because very bad experience with iPhone
(*Edit): Yes I can see that the: 64GB Xs= $999 & the 64GB Xs Max= $1,099.
......"I guess i can afford any android flagship but i dont want to waste so much money, the Xs is much cheaper to own for 2 years, will easily sell for $750, thats 250 loss while Note 9 has already lost at least $300 on their new price in 2 months. ...
Popular articles
Popular devices
Electric Vehicles