Weekly poll results: the majority is faithful to the Galaxy Note7, despite recall
George, 11 September 2016
Some call it embarrassing, others praise Samsung for coming clean, still others say that the recall could nave been handled better - either way, the Galaxy Note7's future doesn't look all that grim after all. Certainly not among our readership judging from the latest poll results.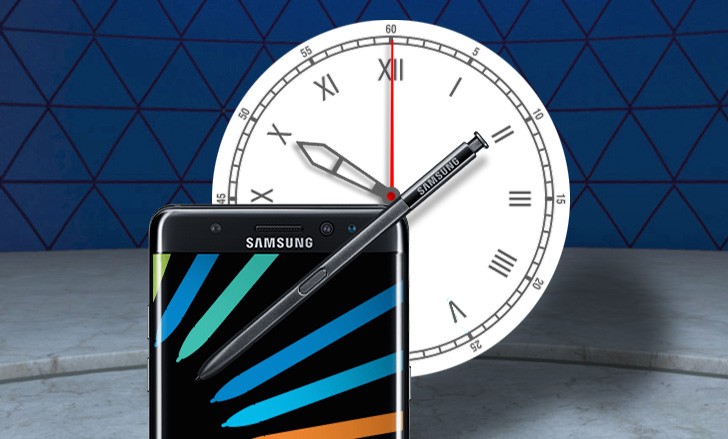 Last week we asked you where you stand on the Note7 recall predicament - patiently wait to have it replaced, or give up on Samsung and pick up a different handset instead. The results are in, and 3 out of 5 people are going the former route - 63%, to be precise.
The other 2 folks aren't as understanding, and are quick to look elsewhere. But Samsung isn't taking its time either - recall or not, the Note7 replacement units will arrive shortly after the iPhone 7 Plus starts shipping on September 16 - UK should get new Notes on the 19th, and the 21st is Australia's date.

Related
we're always asking for removable batteries.
Anonymous
13 Sep 2016
t@g
i hope Samsung learned their lesson and design the next Galaxy Note with user-removable battery.
somebody u dont know
13 Sep 2016
Bct
So once the batteries get fixed .. it should still be the awesome and cool looking phone isn't it ?????? .. why don't haters get that ??? ... look at new LG v20 .. that phone is one ugly looking device. Note 7 is still the best phone !! planning to ...
Popular articles
Popular devices
Electric Vehicles