Weekly poll results: the Moto G200 is the clear favorite of the family, the Moto G71 shows potential
Peter, 28 November 2021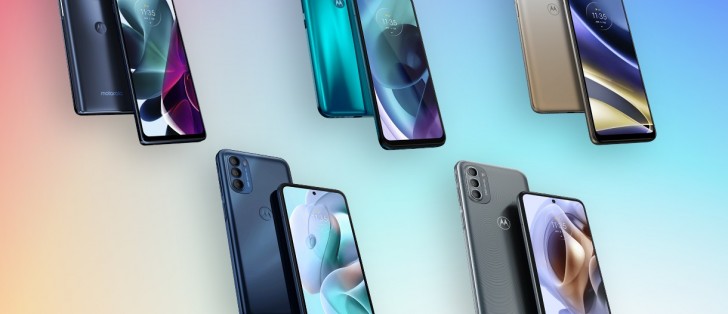 There was no clear consensus in last week's poll – some think that Motorola is onto something with the new G-series, others think that all five are duds. Two models in particular stood out, the Moto G200 and the G71, the other three are shaping up to be disappointments.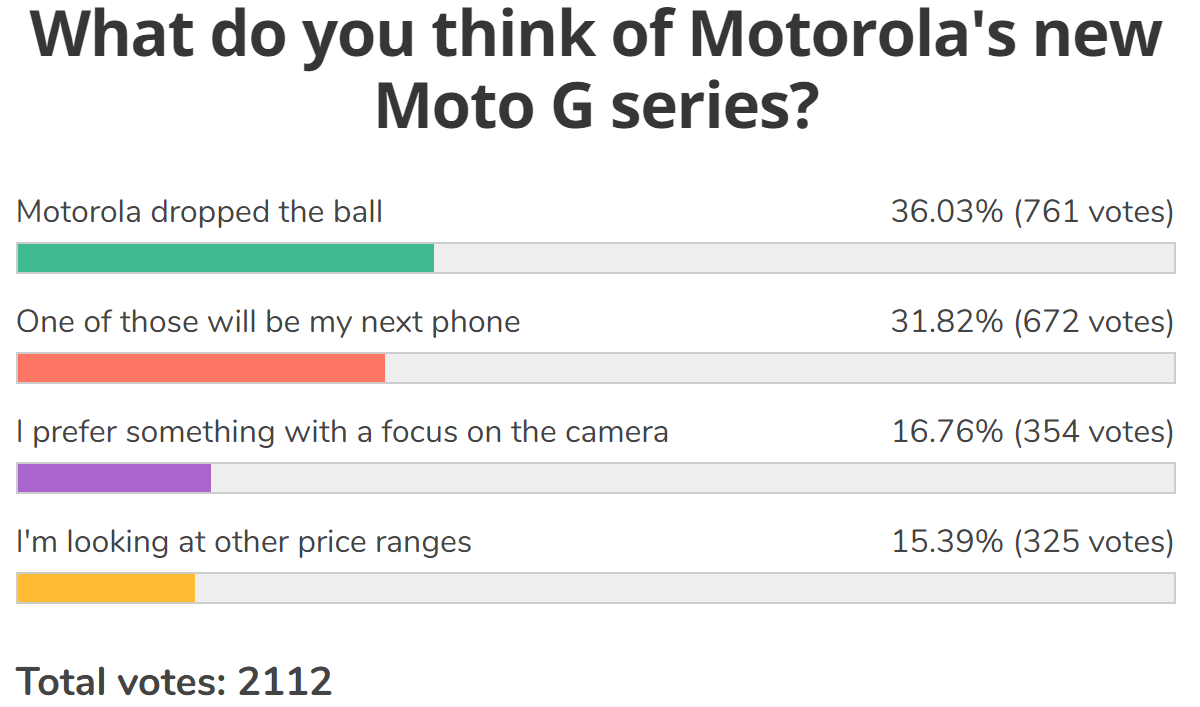 The Motorola Moto G200 5G impressed with its €450 price tag and Snapdragon 888+ chipset. Commenters seemed happy with the 108+8+2MP camera setup, though some lamented the loss of the ultrawide selfie camera of the G100. We didn't see much talk about the 144Hz refresh rate of the screen, but like the 888+ chip it's not an easy to find feature at this price range.
The Moto G200 is a few steps short of perfection, though. We already mentioned the absence of the second selfie camera and there were the usual complaints that the phone lacks a microSD slot and a 3.5mm headphone jack (two things that the Moto G100 did have). No stereo speakers was also a concern.
Moving over to the Motorola Moto G71 5G, it received less attention than the Moto G200, but some think it is the better model. It's smaller, a 6.8" phone like the G200 isn't for everyone. It's cheaper too and overall has a pretty good mid-range package.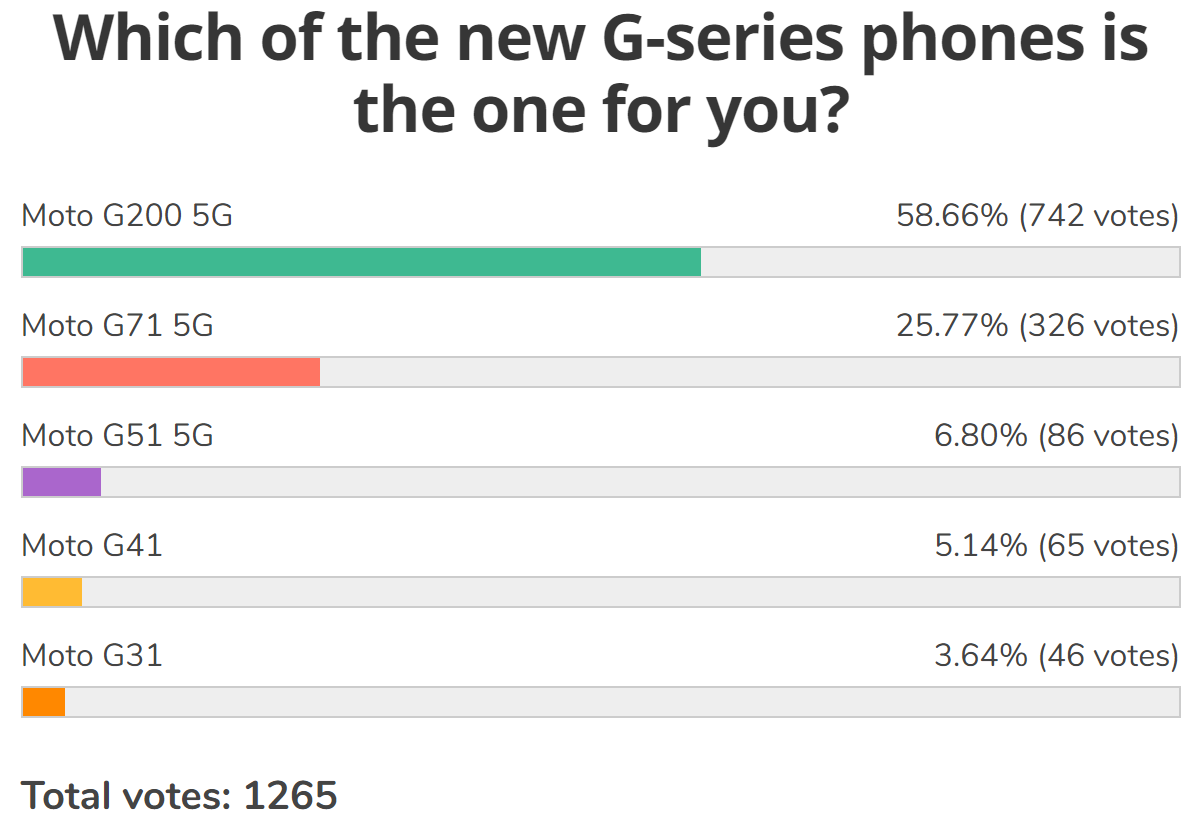 Unfortunately, both of these (actually all five) have one major issue in the software department – stock Android is fine and dandy (people hate bloat), but having only one guaranteed OS update is causing many to look at phones from competing brands. Longevity matters and Motorola just doesn't offer it, not even with the Moto G200 and its close-to-flagship specs.
Related
You people on gsmarena love amoled 108mp cam etc. Although I'm not going ot care if my phone has those but some stuff such as micro sd and hp jack are important. And Bluetooth headphones should have a jack too so that you can connect it to the p...
Speak for yourself, I still do. I don't like to use something that has to be charged every four to six hours of continuous usage.
Popular articles
Popular devices
Electric Vehicles