Weekly poll results: the Motorola Edge X30 looks like a runaway success, the S30 not so much
Peter, 19 December 2021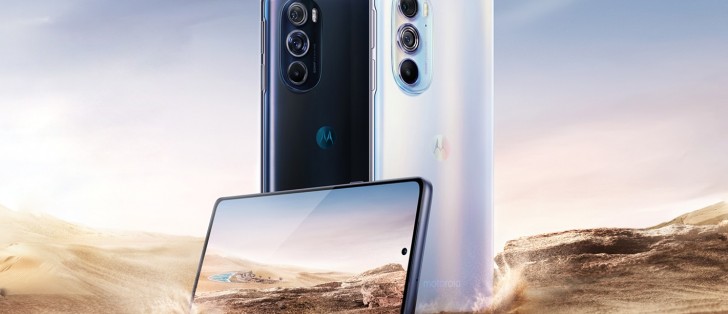 The Motorola Edge X30 may be a big hit for the brand, it was a clear favorite in last week's poll. Between it and the Moto G200, which also seems ripe for success, Motorola is headed for a strong year.
The major concern that most commenters expressed is about the price – the X30 could be one of the best value-for-money phones of 2022, but we just don't know how much it will cost outside of China.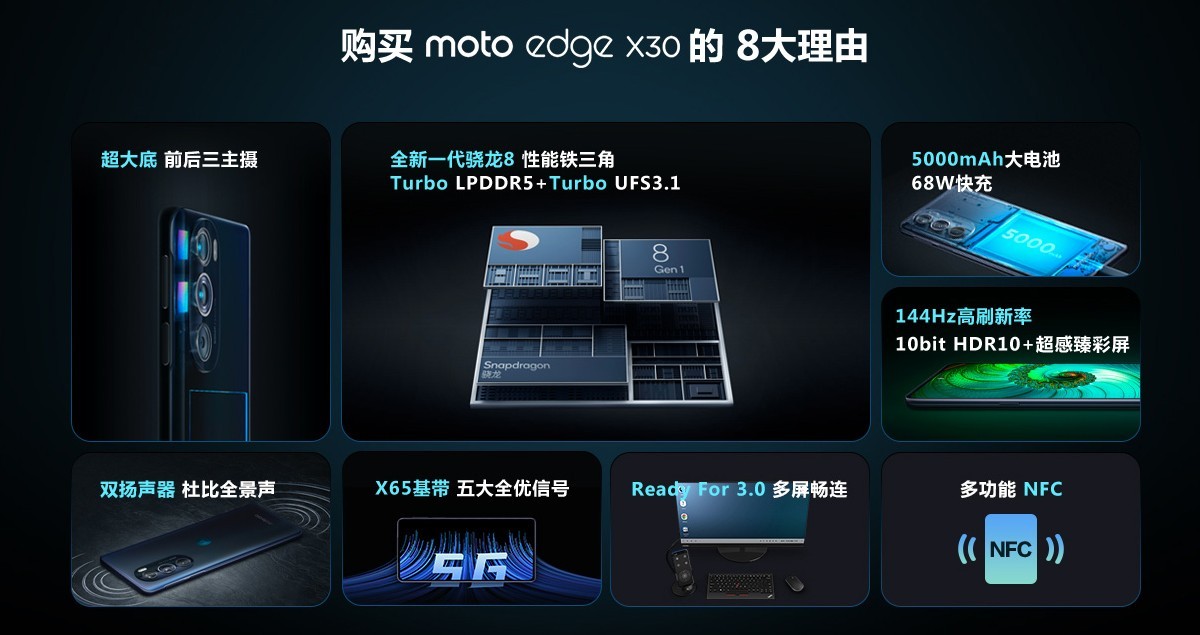 The phone has a lot going for it, but it is not perfect, so pricing is crucial. Most of the complaints are the usual – no microSD card, no 3.5 mm jack. Another issue is that proper flagships really need a telephoto lens, not a 2 MP depth sensor. Also, Motorola needs to work on its software support.
Still, this should be one of the cheaper Snapdragon 8 Gen 1 phones for the next 12 months and and it has a 144 Hz OLED display plus a large, fast-charging battery to boot. That under display camera sounds interesting too, though availability of the Special Edition phone is yet another mystery surrounding the X30.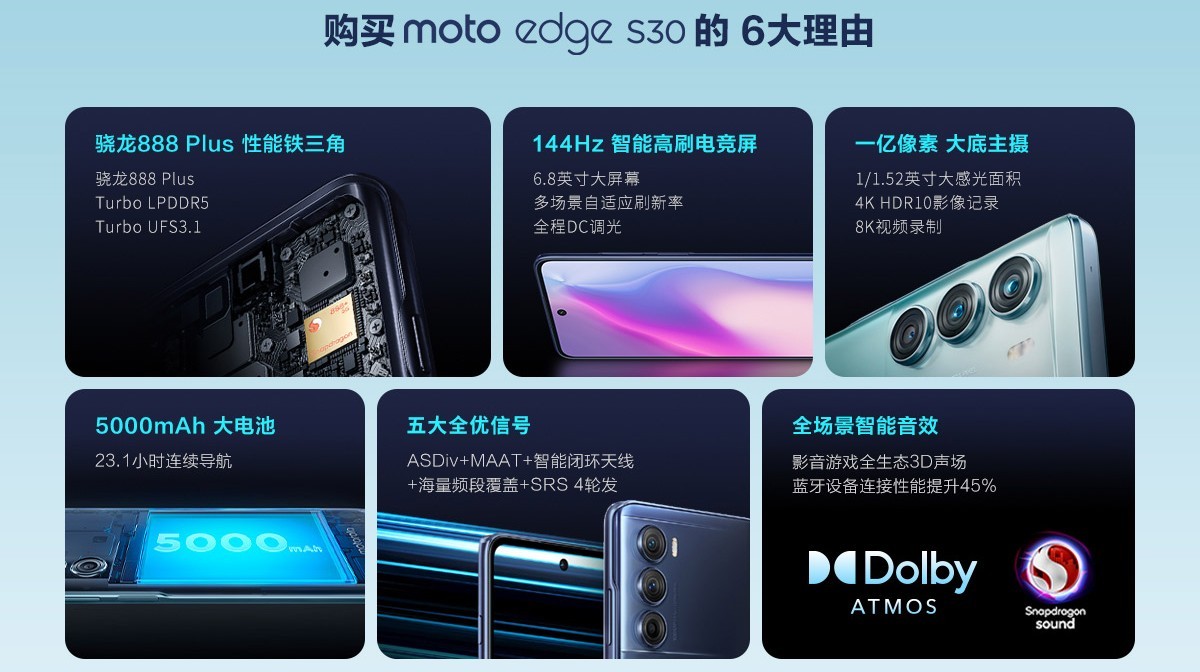 The Motorola Edge S30 didn't fare very well. Again, it's pricing for the rest of the world is unclear, but the Moto G200 has a €450 price tag in Europe and considering that these two phones are nearly identical, we can't see the S30 costing any less (if it ever is released globally).
Perhaps that is why the Edge S30 failed to attract attention – the Moto G200 is already well liked and the S30 doesn't really add enough to stand out.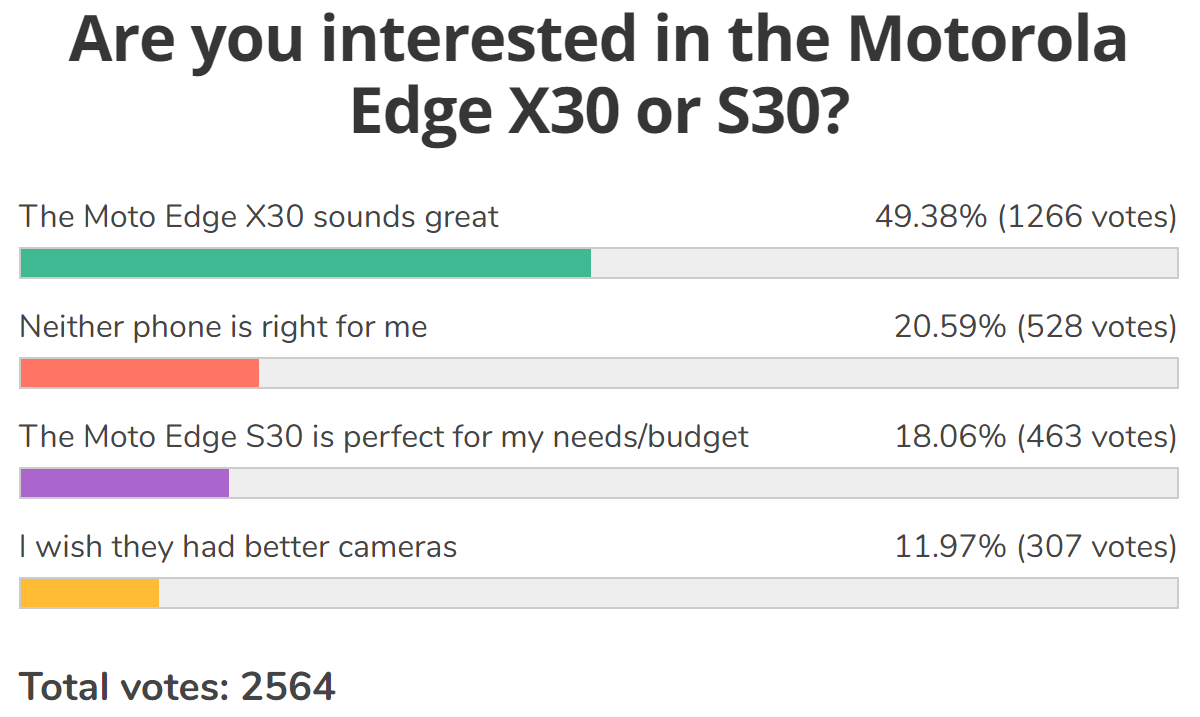 By the way, we saw many complaints in the comments that the Motorola Edge X30 and S30 don't have a USB 3 port, so we should clear things up – both phones support Motorola's Ready For desktop mode with an external display and both definitely have USB 3. We're not sure about the exact version, but they do have it. Not that it would change how people feel about the S30.
Related
Anonymous
24 Dec 2021
U}}
You maen throttling to 60% performance and overheat after that
Anonymous
20 Dec 2021
tZ4
A lot of people expected the Poco X3 Pro to throttle badly because SD860 should be running hot as the overclocked version of 855+. But the phone surprised everyone by being a very stable performer under heavy tasks.
Anonymous
20 Dec 2021
Rd}
That´s the China version. Let´s wait for Global market versions and reviews.
Popular articles
Popular devices
Electric Vehicles