Weekly poll results: the Pixel 7a starts strong, the Pixel Fold was deemed to be overpriced
Peter, 20 May 2023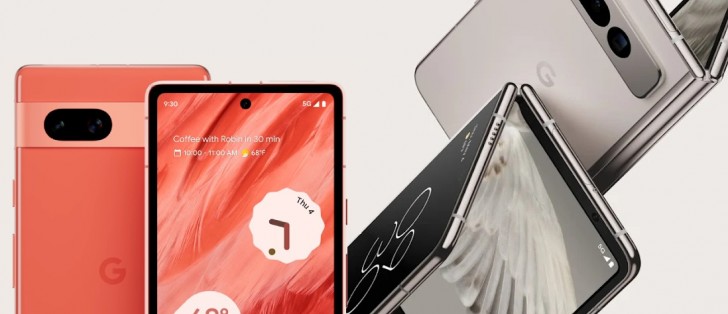 As expected, the Pixel 7a has garnered a lot of interest – Google's attractively priced almost flagship has a lot of buyers already lined up. A few feel it's too pricey, but Pixel prices don't hold at MSRP for very long.
Case in point, the Pixel 7 regularly falls to around the same price as the 7a in some places occasionally. The price fluctuates quite a bit, so you have to bide your time, but the slightly better hardware of the 7 is worth it.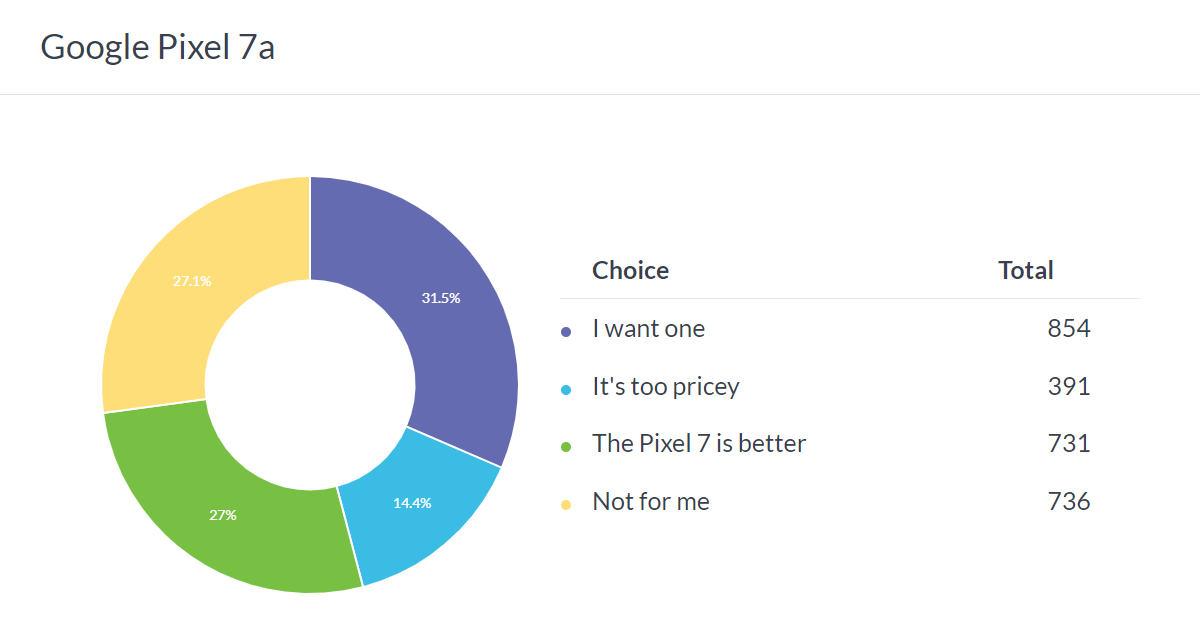 Right now, a lot of people plan to do just that, pick up the Pixel 7 at a 7a price. And that will remain possible until the 7 is discontinued, which will likely happen around the Pixel 8 launch. And by then the Pixel 7a price will have fallen.
One thing that Google really needs to work on is bringing the Pixel phones to more markets. We get that the company doesn't have a lot of retail experience, but it's leaving a lot of potential sales on the table right now.
In a result that should surprise no one, the Google Pixel Fold was deemed too pricey. $1,800 is a lot, even for the US market, which is the only market you can actually get a Fold right now. Glowing reviews can boost the desirability of Google's first foldable, but this will never top the sales charts.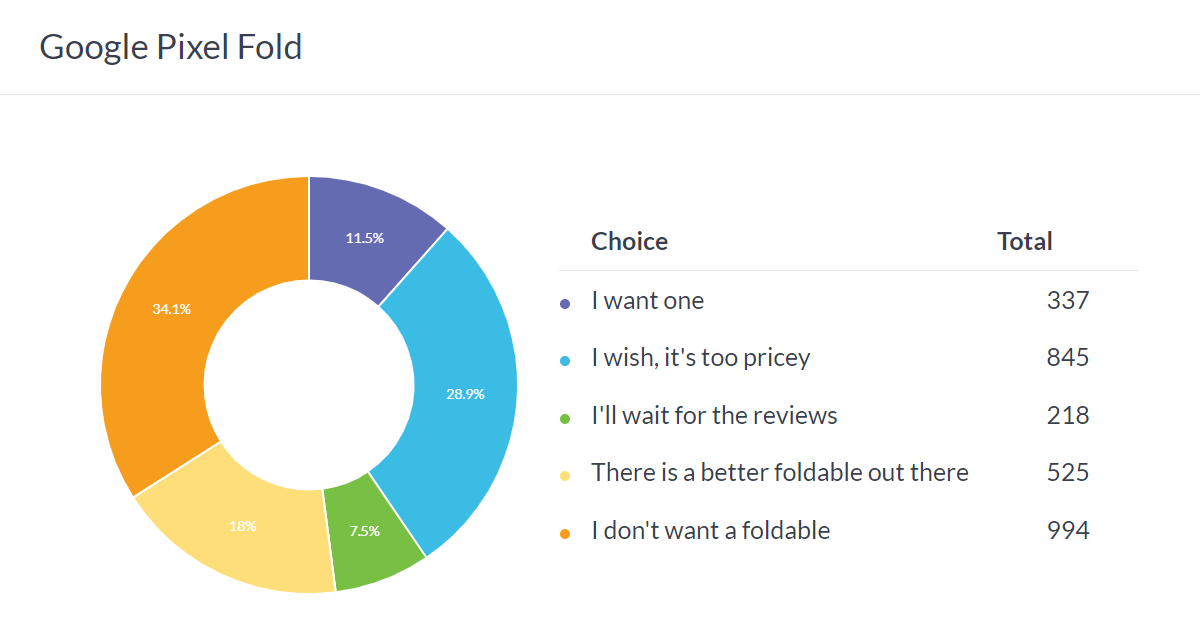 And it wasn't meant to, but it is an important product for Google to have. If foldables are the future, Google (as the primary developer of Android) needs first-party hardware in that category.
Related
Foldable phones are never my thing
1.There is better option to save your files , even though we still needs SD card slot. Pehaps a SIM card shaped SDC 2.3.5 Headphone jack are already outdated. I haave on my phone and i very rarely use that. GO buy a radio if you want. 3.You cant...
Popular articles
Popular devices
Electric Vehicles