Weekly poll: will you buy into the computer-grade performance of the new iPad Pros?
Peter, 25 April 2021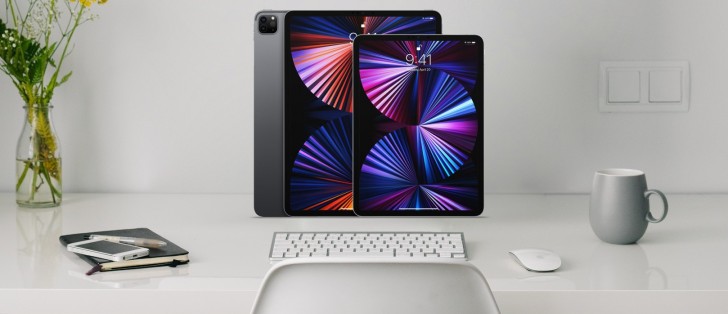 Has the post-PC era finally arrived? Apple has been promising it since the original iPad launched, but its slates (while quite popular) never truly replaced PCs. The new iPad Pro models that were unveiled on Tuesday are the first one we can believe are a credible threat.
That is because in a way they are PCs – the iPad Pro 11 (2021) and 12.9 (2021) are powered by the same Apple M1 chipset as the latest MacBooks and the new iMac (also announced this week). These slates are not substantially different from the fanless MacBook Air, you can even configure them with up to 16GB of RAM and 2TB of storage.
The Thunderbolt port is going to be a big deal too. It offers speeds up to 40 Gbps, which is enough to drive a 6K external monitor and still have bandwidth left over to connect to external storage. This will open up the possibility to connect external devices over PCIe, at the very least we may see some very interesting docks for the new iPad Pros.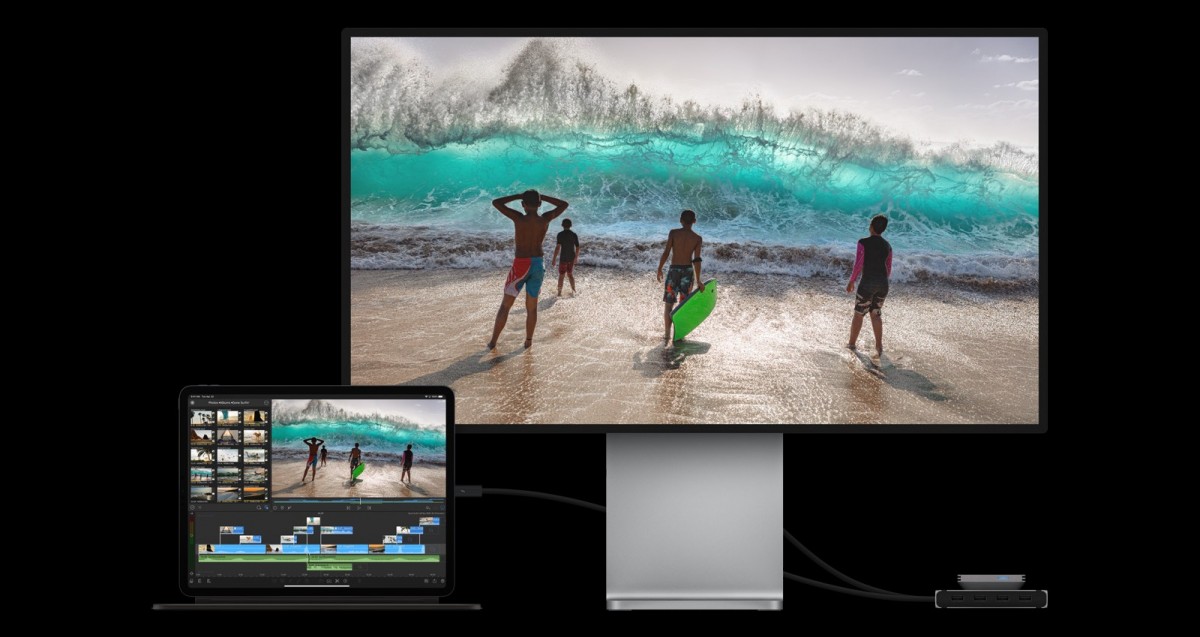 A dock can blur the line between iPad Pro and a desktop computer
Also, the new slates have optional 5G connectivity (including mmWave in the US for speeds up to 4 Gbps). These can be the road warrior's dream computer. The Center Stage feature of the ultra wide 12 MP front camera certainly makes them ideal Zoom machines.
The Liquid Retina XDR display, aka the first mini-LED panel on a tablet, will be great for use outdoors. It has a full-screen brightness of 1,000 nits and with 2,500 local dimming zones it will have great contrast too.
That is only available on the iPad Pro 12.9 (2021), mind you. The 11" model gets the same old Liquid Retina display with 600 nits brightness. Both offer 120 Hz refresh rate as well as HDR10 and Dolby Vision.
With these two you can edit videos in LumaFusion, the M1 chip is fast enough to handle high resolution footage. You can draw with the Pencil and type with the Magic Keyboard (that turns the iPad Pros into small laptops).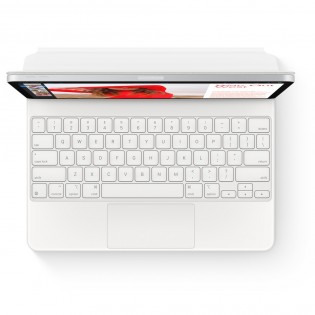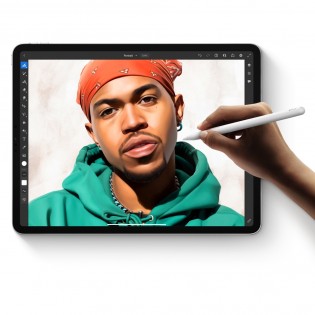 Accessories can extend the capabilities of the iPad Pro
Also, Apple has been pushing iPadOS and macOS closer together. You still can't run Mac apps on the iPad, but you can run iPad apps on a Mac. This encourages developers to make apps for the iPad and kill two birds with one stone.
Normally, we'd offer alternative devices before asking you to vote. But there aren't any. Android tablets have at best a Snapdragon 865 chipset, which is no match. The M1 competes with Intel and AMD laptop chips that you won't find in tablets that are 5.9/6.4 mm thick.

We will talk about the pricing, however. The iPad Pro 11 (2021) starts at $800, which gives you 8GB of RAM and just 128GB storage. If you want that 12.9" mini-LED display, prices start at $1,100. Note that only the 1TB and 2TB versions have 16GB of RAM. Below is a more detailed breakdown.
iPad Pro 12.9
iPad Pro 11
US
UK
EU
IN
US
UK
EU
IN
128 GB
$1,100.00
£1,000
€1,200
₹100,000
$800.00
£750
€870
₹72,000
256 GB
$1,200.00
£1,100
€1,310
₹109,000
$900.00
£850
€990
₹81,000
512 GB
$1,400.00
£1,300
€1,530
₹127,000
$1,100.00
£1,050
€1,210
₹99,000
1 TB
$1,800.00
£1,650
€1,970
₹163,000
$1,500.00
£1,400
€1,650
₹135,000
2 TB
$2,200.00
£2,000
€2,410
₹199,000
$1,900.00
£1,750
€2,090
₹171,000
+ 5G
+$200.00
+£150
+€170
+₹14,000
+$200.00
+£150
+€170
+₹14,000
For comparison, a 13" MacBook Air (8/256 GB) starts at $1,000. The 13" MacBook Pro and the new iMac start at $1,300 (again, 8/256 GB). The Mac mini is the cheapest way to get an M1, starting at $700 (but you'll need to provide your own screen). And mind you that the cheapest iMacs, Airs and minis come with the cut-down GPU (7 cores vs. 8 cores).
So, what is it going to be?
Related
True. The iPadOS lacks the flexibility of the macOS. The multitasking feature is just not up to par with macOS. If the iPad Pro offers a hybrid solution (macOS when docked to keyboard and iPadOS in tablet mode), I will surely buy it in a heartbeat. F...
Too little to do with ipad pro with my 3 years of experience in it. Even my 10 year old laptop is more useful
Popular articles
Popular devices