WhatsApp is improving voice messages with out of chat playback, pause/resume recording
Vlad, 30 March 2022
Today WhatsApp has announced it's working to bring some big improvements to the way it handles voice messages. If you're wondering why the focus on voice messages, there's an easy explanation, as the company revealed that a mind-boggling 7 billion of them are being sent every day on WhatsApp.
Hence, later than many would've liked (but better than never), we're getting support for pausing a recording of a voice message, and then resuming it when ready, as well as a draft preview function that allows for listening to a message before you send it.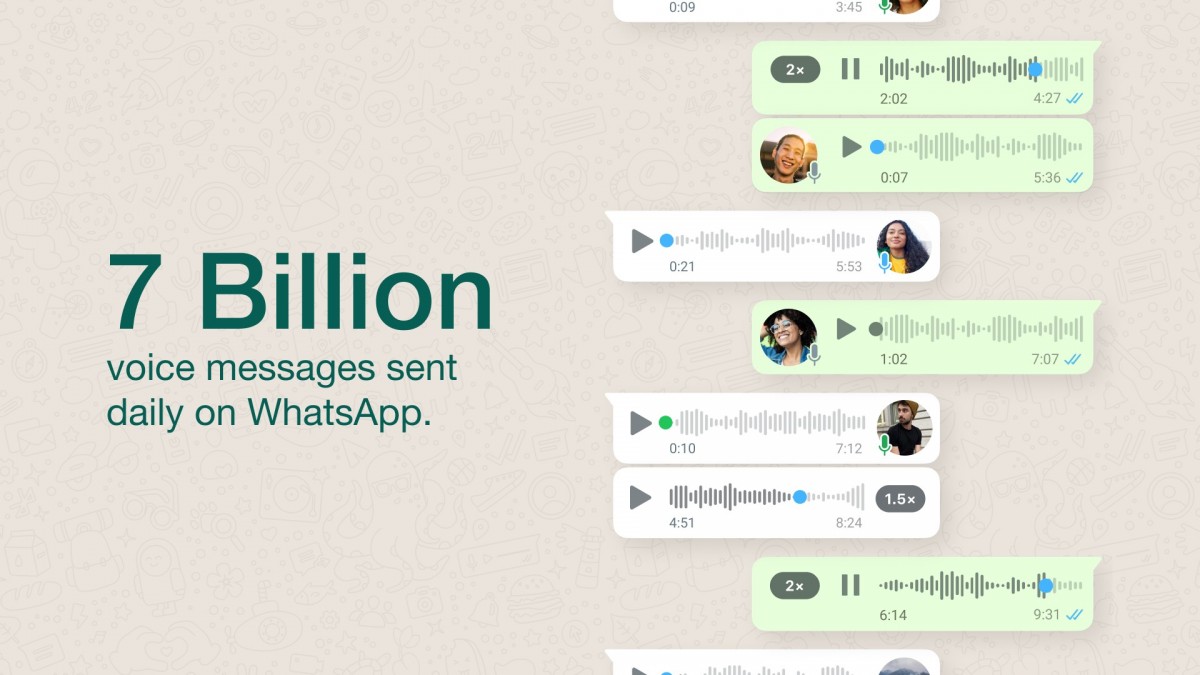 The most welcome improvement will probably be out of chat playback, which allows exactly what it says on the tin: you can listen to a voice message outside of the chat it's part of, so you can multitask or read and respond to other messages. This has to be by far the most requested feature relating to voice messages, and WhatsApp finally listened.
There's also "remember playback" coming, which seems incredibly useful too: this basically lets you pick up where you left off when you return to the chat if you pause a voice message you were listening to.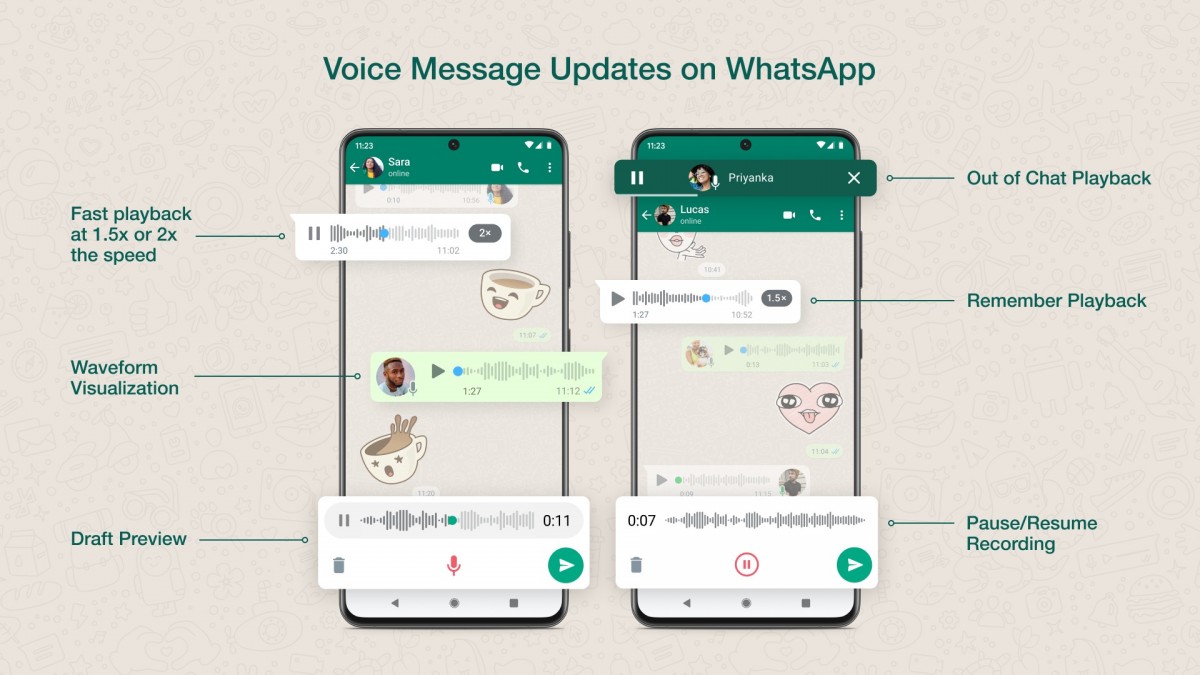 Then there's fast playback for forwarded messages, another self-explanatory feature that's been long overdue (since you could already play at 1.5x or 2x on 'normal' messages, but not forwarded ones).
Finally, WhatsApp also "unveiled" a feature that was already present in its Android app for a few weeks, and that is a waveform visualization that shows a visual representation of the sound on the voice message "to help follow the recording".
Aside from this, all the other features mentioned above will roll out "in the coming weeks".
Related
It will come, I won't argue with that, but not as soon as those people are hoping for. Tho, for their sake, I hope it is soon.
That feature will force them to build a microphone. Almost every iphone owner has an Apple Watch. It's selling like crazy. Even they don't get to listen to whatsapp voice messages. This feature will come, I am sure. I just don't thi...
Popular articles
Popular devices
Electric Vehicles