WhatsApp sets limit for forwarding messages
Enrique, 22 January 2019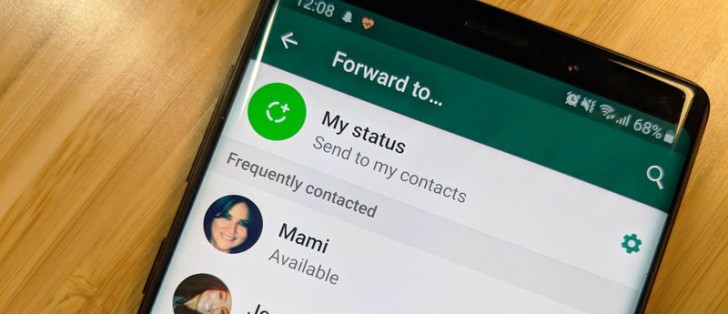 I don't know about you, but I have had enough family members ask me if WhatsApp is going to start charging for service if they don't forward the message to 20 of their contacts.
With viral content rampant on the platform, WhatsApp has set a limit to all users all over the globe. WhatsApp users will only be able to forward messages to five contacts at a time. In a press release sent via email, WhatsApp explained:
All users on the latest version of WhatsApp can now only forward to five contacts at once, which will help keep WhatsApp focused on private messaging with close contacts.
This comes a few months after reports surfaced in India about mobs killing 25 victims that were apparently tied with viral messages spread through WhatsApp. People would also regularly receive fake messages along the lines of predicted earthquakes, fake job offers, free airline tickets, and stories that generally cause false panic.
This is the issue that WhatsApp has begun to address: the spread of misinformation. WhatsApp is used by billions of people around the globe and as a result, the messaging platform experienced a lot of spread of misinformation, mostly by offenders spamming WhatsApp accounts with hoaxes and fake news.
If you receive these kind of messages on a regular basis, tell us if you notice a difference over the next week as more folks update the application.
Related
Yep you're right, in a developing country any hoax can easily shared a thousand times, especially old men or any person that new to the internet cause they easily believe anything on the internet (guess they are right, cause anything on the internet ...
Excuse me, is this the solution? Limit how many I can forward too! They can't do that. People are forwarding stuff without using their minds. Thats not changing
Thanks for your post Android vs ios
Popular articles
Popular devices
Electric Vehicles