Wiko Fever Special Edition hands-on: Wiko at MWC 2016
Wiko at MWC 2016
GSMArena team, 25 February, 2016.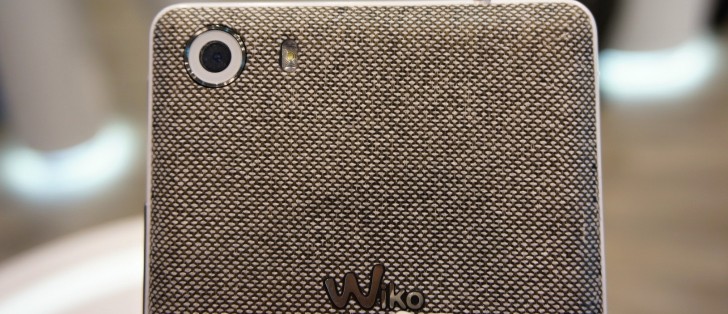 You might not know of Wiko if you reside outside of France, but those of our readers who do can attest that the local brand is enjoying quite a lot of popularity. Statistics claim that the brand takes the second spot in the country's mobile sales rank list, which is a veritable achievement indeed.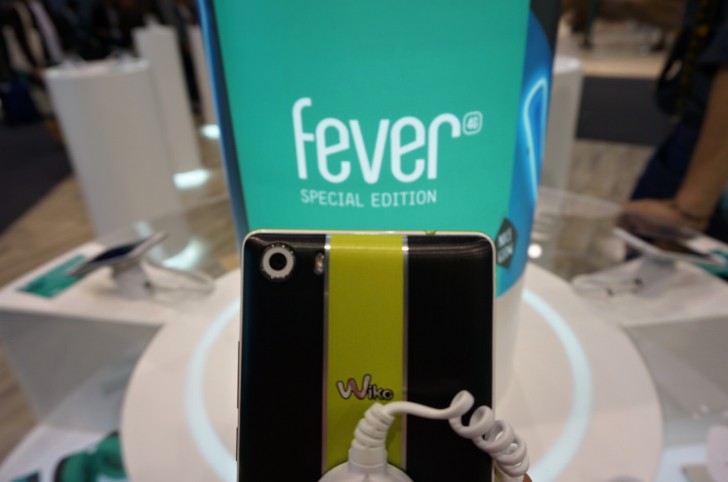 The manufacturer does have some quite interesting handsets in its lineup, complete with eye-catching designs and intriguing features. The Wiko Fever is a great example with its hard to miss glowing body - yes it actually glows in the dark thanks to a fluorescent layer, a pretty bold design experiment indeed. The included metal frame is also an elegant touch. Wiko actually had a pretty sizable booth set up at MWC 2016 and the device they were showcasing was the new Wiko Fever Special Edition.
Wiko Fever Special Edition at a glance:
Form factor: Plastic body with metal frame and glowing fluorescent layer
Screen: 5.2" IPS LCD; 1,080 x 1,920px (424ppi)
Camera: 13MP with fast autofocus; 1080p video capture; 5MP selfie camera
Chipset: Mediatek MT6753; 3GB of RAM; 32GB storage; microSD slot
Connectivity: Optional dual-SIM (hybrid slot); NFC + MST for Samsung Pay; microUSB 2.0
Battery: 3,000mAh
OS: Android 6.0 Marshmallow with Smart Left Page information hub page
As is evident by the table, specs-wise, the handset is almost identical to its sibling. It comes with a pretty solid mid-range platform featuring a 5.2-inch, 1080p, IPS, 2.5D display, an octa-core Mediatek MT6753 SoC and a pretty decent 13MP plus 5MP camera setup, with a promise for autofocus speeds as low as 0.2 seconds.
The only real hardware upgrade the Special Edition brings is that it comes with 3GB of RAM, whereas the basic one has both a 2GB and 3GB options and storage has been bumped up to 32GB. Also, the battery has gotten 100 mAh bigger and now sits at a round 3000 mAh.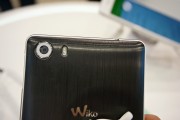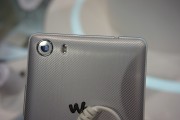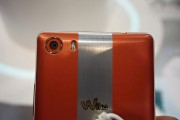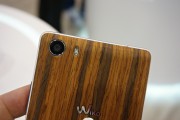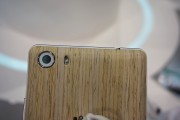 Wiko Fever Special Edition backs
But the real treat the Special Edition batch brings is the revamped exterior and specifically the user-replaceable backs. Wiko offers an extremely wide variety of designs ranging from ones with a glossy plastic finish with a single pattern, or a striped dual-color design, through materials like wood and all the way to actual cloth textures.
We were truly impressed by the quality of the materials as well as the craftsmanship. All of the backs seem to use the same plastic base platform, which is very thin, yet quite durable. This has not only allowed Wiko to minimize the added girth of the panel, but also its price tag.
According to the manufacturer, you can easily pick up the Wiko Fever Special Edition along with two, three or even four extra back to match every attire and occasion.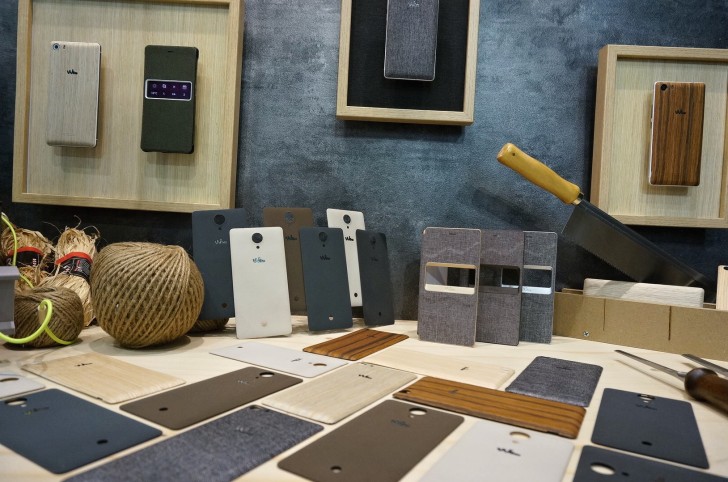 In Portugal Wiko is also a top selling brand, I doubt if the person was (really?) in France, and never seen a Wiko...even in the underground (Metro) is full of their advertisements! Tourists these days are so "low-cost" and the majority doesn't even ...
when i was in france, most people there were using samsung/iphone/kindle devices. so, i doubt they even know about wiko.