Windows 10 Mobile flagships now out of stock on Microsoft's UK store, probably for good
Vlad, 29 November 2016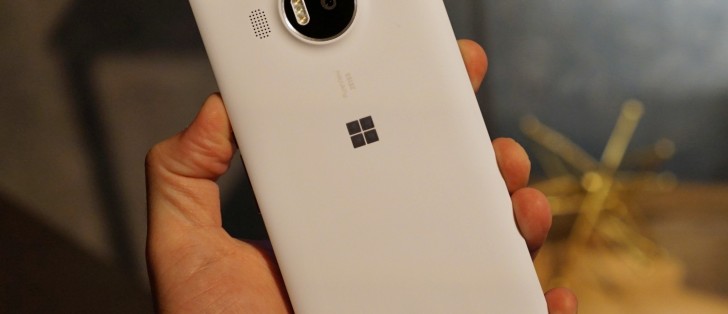 Microsoft's online store in the UK can't currently sell you either of the company's latest Windows 10 Mobile flagships. We're talking about the Lumia 950 and the Lumia 950 XL, both of which are out of stock at the moment.
And while this is a more recent development for the Lumia 950 XL, the 950 has been out of stock since October, with incredibly slim chances of it ever being once again available. At first the Add to cart button for the Lumia 950 listing changed to "Email me when available" for a few weeks, only for that to be replaced by an "Out of stock" notice thereafter.
The Lumia 950 XL's listing is now in the "Email me when available" phase, but you probably shouldn't get your hopes up. It's unlikely that it will ever be in stock again, at least at Microsoft's own store. It looks like the company has cleared out all remaining Lumia 950 XL stock meant for the UK and doesn't plan on replenishing. If you were lucky and bought the Lumia 950 XL recently, before it went out of stock, you paid just £289 for it, which is a great deal less than its original £549 price. Similarly, the last units of the Lumia 950 were sold for £249, down from £499.
Related
With every update, windoes phone os getting better and function and i am a wp user too, there are still many who uses wp earlier but leave wp os and buy andriod & ios but still they can't forgot wp os , so they just scolded wp os always, How can ...
Dude who still plays that game except diehard Asians.
I'm not saying it doesn't have problems but I've read just as many good things about the platform as bad if not more especially after the Anniversary update. I'm an Android user and have been for 5 years now but I might flip the switch once the Surfa...
Popular articles
Popular devices