Wireless upgrade kit for HTC Vive cuts the wires out of VR
Peter, 11 November 2016
Virtual reality is still in its infancy and its held back by several things - including literally by cables. HTC has a clever chaperone system that keeps you from walking into walls and now the company (along with manufacturer TPCast) have a solution to the cable problem as well - the HTC Vive wireless upgrade kit.
It is what it says - the multiple cables that power the headset now go into a dongle that transmits wirelessly to a second dongle you attach to the back of the headset (at the back of your head). HTC claims this kit will not noticeably impact the performance of the Vive (VR is very, very sensitive to latency). The experience as a whole will even improve as you'll be able to move around more freely.
Cutting the wires, however, means cutting the power too and the battery that ships with the kit is only good for 90 minutes of play. A bigger battery is in the works, but of course weight is a concern too.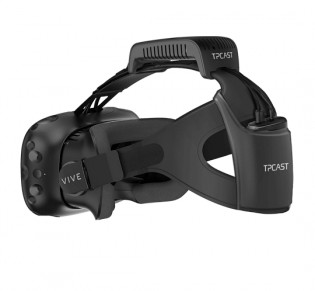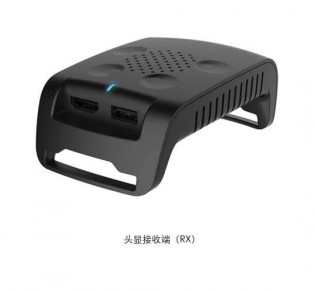 HTC Vive with the wireless upgrade kit • The wireless transmitter
The HTC Vive wireless upgrade kit is available in pre-release form only in China for CNY 1,500 (that's equivalent to about $220). It can be shipped worldwide but the store is currently out of stock. If it gets back in stock, have your Vive serial number ready as only a few kits are available and current Vive owners get a better chance of getting one.
Related
Crapule Jack
13 Oct 2017
4ms
Back in the days when i started gaming on my C64, we were decades away from the ultimate gaming experience. I should have waited?
Anonymous
12 Nov 2016
6jr
Gear VR is merely Occulus' expertise on a phone. It was certainly not Samsung that resparked anything. How about that company that was sold for a few billion to Facebook even though it was worth a couple of dollars just 2-3 years before its purchase....
Anonymous
12 Nov 2016
HjB
Seriously? We already going through this VR thing more than a century. The concept itself existed since 1838. Flight simulator made in 1929. Real VR concept the way we using it today was predicted in 1930's. Ironically, they called it 'spectacles'. T...
Popular articles
Popular devices
Electric Vehicles