Xiaomi halts production of Redmi Note 10 devices
Yordan, 23 August 2021
Xiaomi Indonesia has revealed it has stopped manufacturing the Redmi Note 10 smartphone and urged consumers to purchase other devices from the same lineup. According to the local division of CNBC International, this is due to chipset shortage, and the very same problem is bound to reach other markets soon.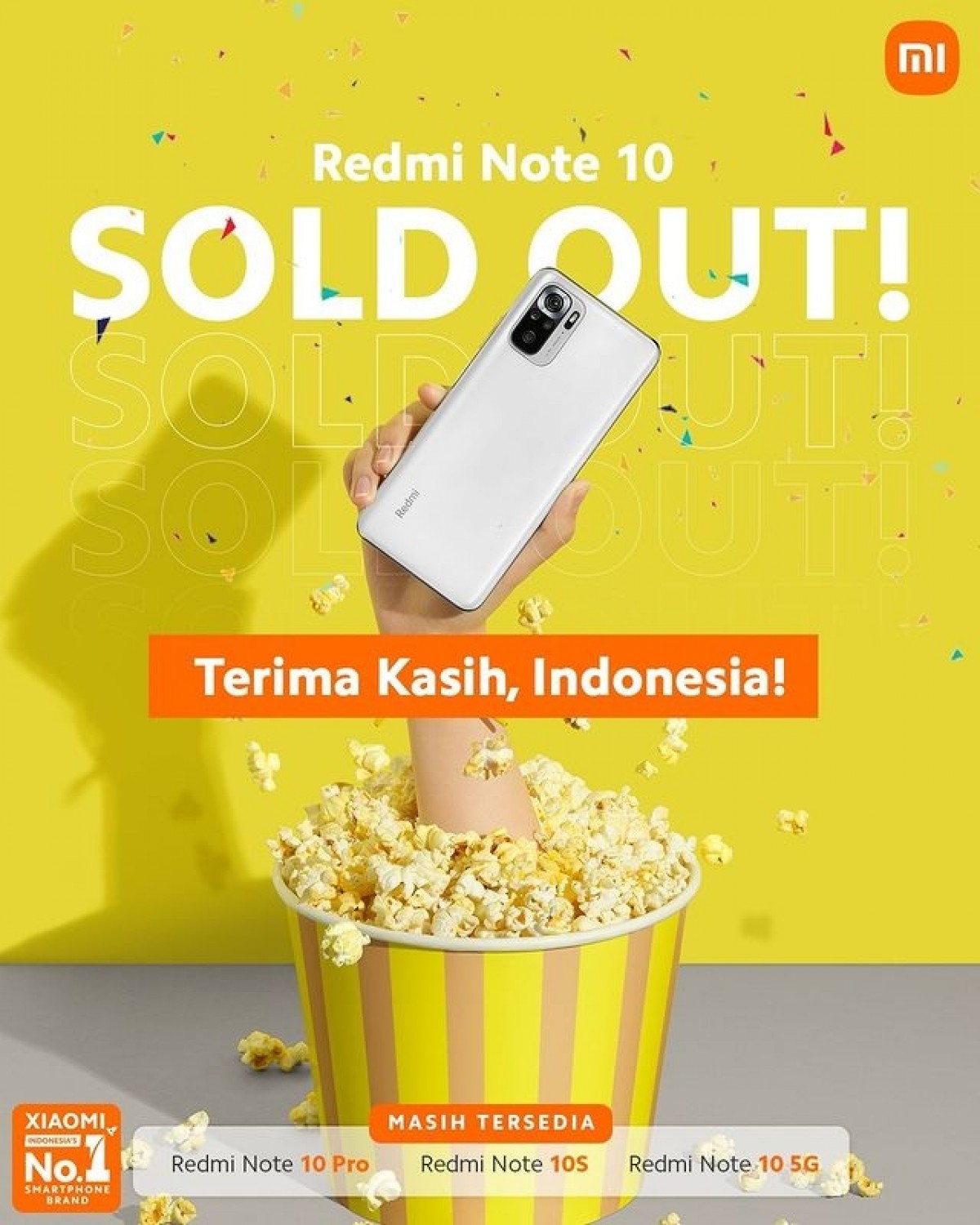 The Xiaomi Redmi Note 10 is the vanilla variant from the same-name series. It is powered by a Snapdragon 678 chipset and has a 48 MP camera. One of its more impressive specs is the 33W fast charging for the 5,000 mAh battery and the bright OLED, and these were enough for users to buy all the stock available in Indonesia.
The official social media channels of Xiaomi Indonesia have urged users to buy the Redmi Note 10 Pro, Redmi Note 10S and the Redmi Note 10 5G, but we can't be sure these won't sell out as well. Chipset manufacturers are experiencing troubles supplying all the demand, and the situation is getting even more problematic with the current resurgence of COVID-19.
Some factories have been forced to operate with limited personnel due to an increased rate of infections, with several plants in Vietnam closing doors completely due to lack of human resources.
Related
Lmao no need to send anything you just need to reset the phone and update it via WiFi during the set-up then you're good to go
Bought my Redmi note 10 Pro last September 9 2021, now it's broken. My technician said the problem lies to my OS-MIUI corrupted update. I had to send it back to the factory. One thing is for sure I'm not going to trust any xiaomi produ...
It could be bad thermals, but also apps running in the backround and chewing up the battery and that heat has to go somewhere, after all it is the processor who's doing most of the energy expenditures. I have few-years-old model from the Redmi N...
Popular articles
Popular devices
Electric Vehicles