Xiaomi leads the Indian smartphone market, Oppo is the only brand still growing
Vlad, 22 October 2022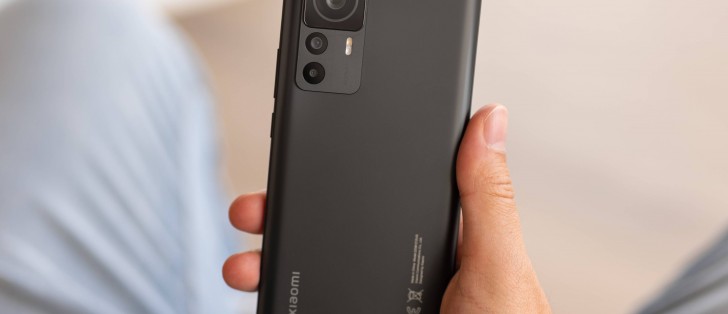 A few days ago, Canalys published its report about global smartphone sales in the third quarter of this year (July to September), and today it's back with a similar evaluation which is this time focused on the Indian smartphone market.
Overall, shipments in India declined by 6% in Q3 2022 compared to the year-ago quarter, which Canalys speculates happened because of weak demand for low-end devices. Total shipments were 44.6 million units, down from 47.5 million in Q3 2021.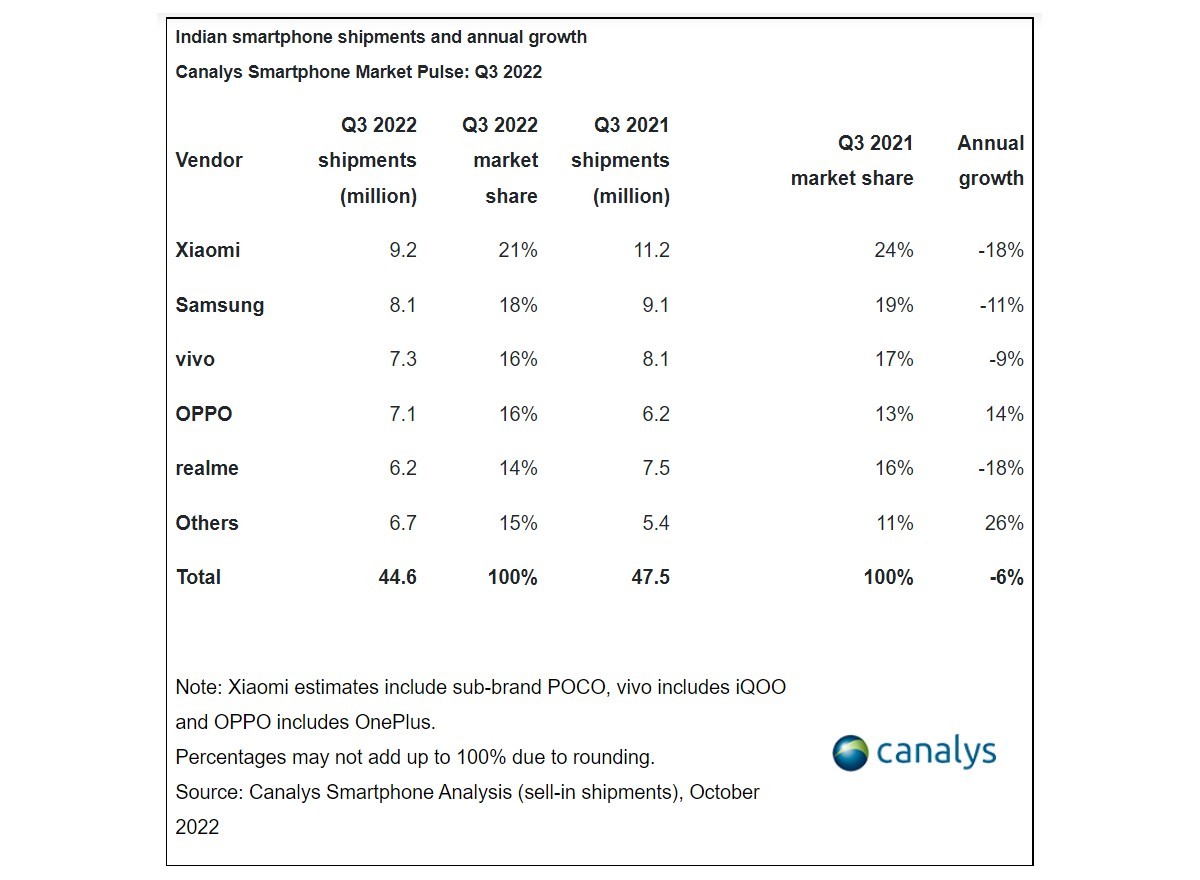 Xiaomi continues to lead the market, with 9.2 million units shipped and a 21% market share, although both of those numbers are down from Q3 2022 when it shipped 11.2 million devices and had 24% of the pie. In fact, four of the top five brands have seen both their shipments and their market share falling compared to a year ago.
The sole exception to this trend is Oppo, which went from 6.2 million units sold and 13% market share in Q3 2021 to 7.1 million units sold and 16% market share in Q3 2022. That's a healthy 14% growth right there. Second-place Samsung and third-place vivo dropped the least in terms of market share, at 1% each, although the actual shipment volume drop was 11% and 9%, respectively.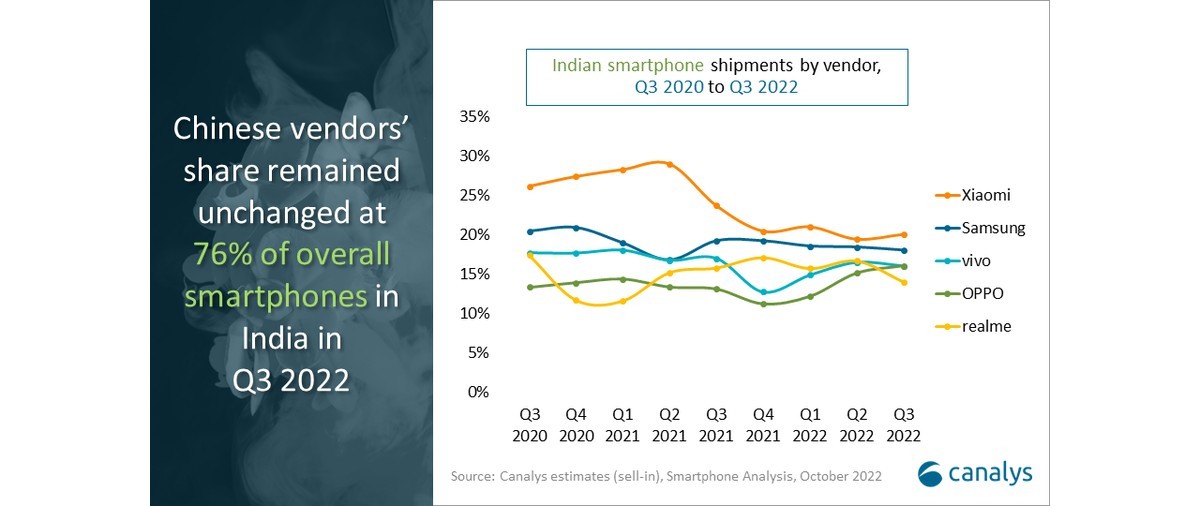 Xiaomi and realme had it the worst in terms of shipments, both seeing 18% less units sold than in the year-ago quarter.
Canalys analyst Sanyam Chaurasia stated the following:
Entry-level device contribution declined this year, while the mid-to-high segment performed relatively well thanks to aggressive promotions. OPPO's OnePlus and vivo's iQOO were the two brands driving mid-range growth in the e-commerce channel during this period. Ultra-premium category smartphones, especially older generation flagships, also experienced strong demand momentum amid price cuts. Samsung offered deep discounts on its older generation Galaxy Z Fold3 and latest Galaxy S22 series in online and offline channels. Similarly, demand for the aggressively discounted iPhone 13 outstripped the latest iPhone 14, whose value proposition is very similar to the former.
Related
Who even mentioned iOS you illiterate knob? Literally no one. Yet you just have to be salty over Apple for absolutely no reason in article about Xiaomi. Slow clap.
Anonymous
23 Oct 2022
p$1
Every Android phone's software is light years ahead of iOS. IOS gets latest features after 10 years. Budget devices are embarrassing iOS in every department
Anonymous
23 Oct 2022
Myf
Guy that is stuck on 60hz phone will judge premium 120hz experience?? Lol
Popular articles
Popular devices
Electric Vehicles