Xiaomi Mi 10T Pro long-term review
GSMArena Team, 3 May 2021.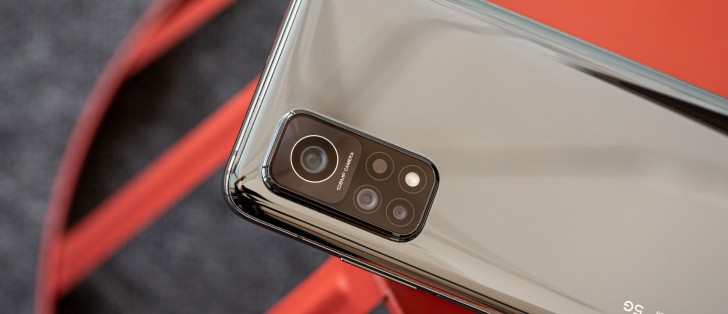 Design, handling, build quality, case
Flagship killers usually refrain from introducing any outstanding new design languages or cues, prefering to go with what's already been tried and tested - and is thus easier (read: cheaper) to manufacture. The Mi 10T Pro is no exception. It's a very standard-looking smartphone for this day and age, there are no bells and whistles whatsoever. And yet, it all simply... just works, if we could borrow an overused phrase.
It's true, though. While its looks will definitely not turn any heads, the Mi 10T Pro's design also doesn't get anything wrong, in our view. It's very functional and still very modern looking, without pushing any boundaries anywhere. You get the expected metal and glass sandwich construction, with a flat-ish top and bottom - this is starting to become a trend for Chinese smartphones especially, and it looks fine. Note that the flat bits are small enough that you won't get the phone to stand upright (or upside down) for any amount of time.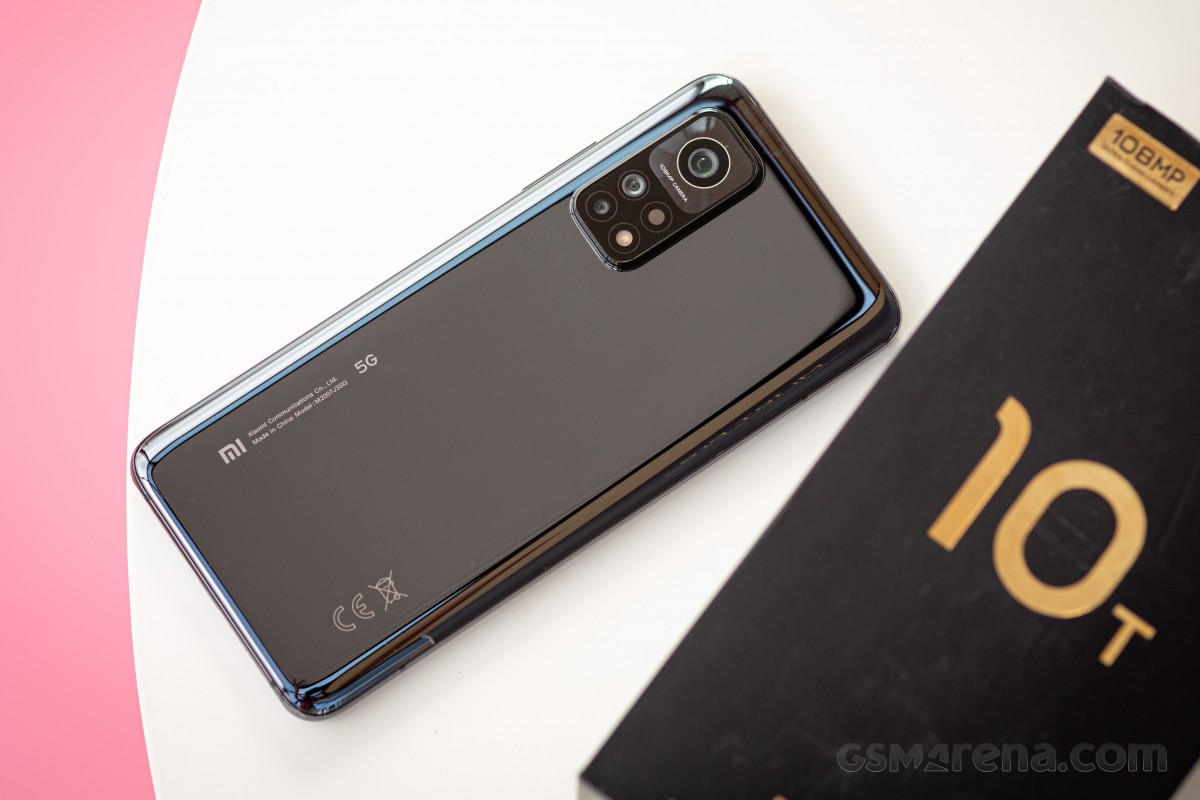 The back glass on our Cosmic Black review unit is rather slippery and incredibly prone to showing fingerprints. Because the finish is glossy though, it's not as slippery as most handsets that have matte backs, so while handling it, especially if you have large hands, you won't necessarily get any anxiety about possibly dropping it. That's a plus in our book, counterbalanced by the minus that is the way fingerprints show after even a minute of holding it. You win some, you lose some, as they say.
Luckily though, with the Mi 10T Pro, right in the box, Xiaomi ships the best case we've ever seen bundled with a smartphone. "Best" as in most sturdy and protective-feeling. It's not one of those soft jelly-like materials, it really feels like it could take a beating. Needless to say, because it's made by Xiaomi, it fits the handset perfectly. We would go so far as to say that you probably won't ever need to buy another case for the Mi 10T Pro, unless you do that for aesthetic reasons.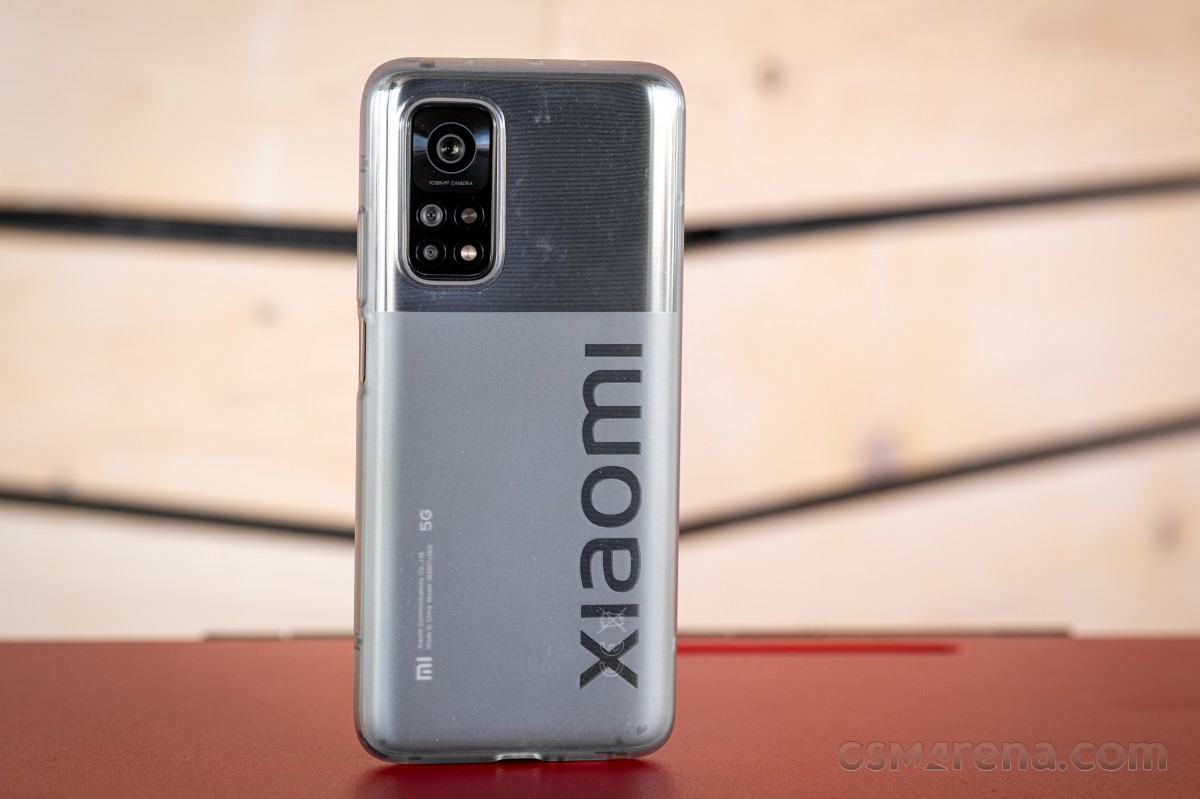 Oh, and this case apparently also has some sort of anti-bacterial coating on it, which is a nice added bonus. Not to mention that it's less slippery than the phone's back. So in short - if you're the type of person to slap a case on your precious glass and metal handset, give this one a chance. That is, if you can live with the huge Xiaomi wordmark on it, of course. We didn't really notice it that much, but some people may be put off.
That said, while big, outlandish wordmarks on devices are kind of a trend now (just ask Realme or Poco), at least for this one the letters are on the case and not on the handset itself. We assume this is some kind of desperate differentiation play or something like that, in a world in which most phones look the same to most people and most cases are third-party, thus obscuring the device maker's logo (with the exception of a few iPhone cases that have a cutout for the Apple apple).
The camera island on the back is big and thick, there's no way around that. And yes it makes the phone wobble when you use it on a desk, but typing is mostly fine if you don't go too big with your keyboard size. We are usually big fans of symmetry, but we can't help being amused by what Xiaomi has done in the service of that. See, this phone has three cameras, but four camera "holes", or five if you count the one housing the LED flash.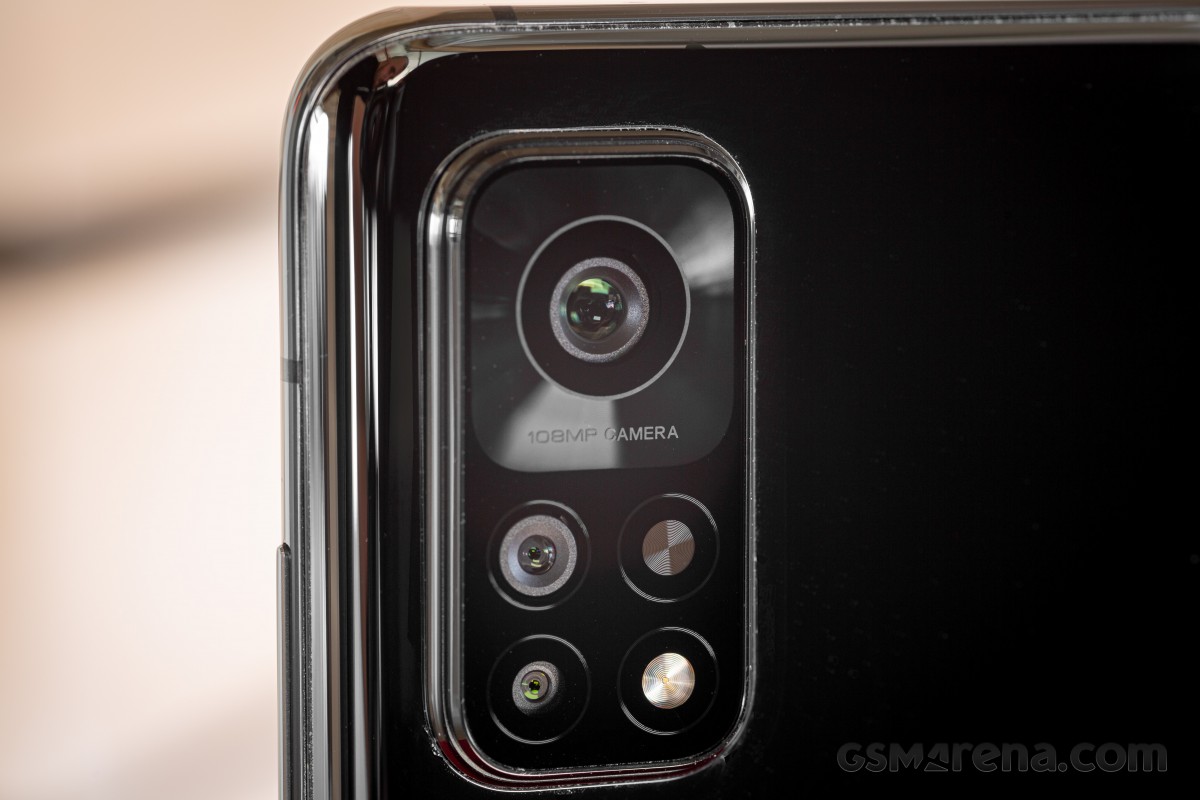 This does indeed make for a symmetrical design, but there is one 'circle' there that is utterly fake and used for decoration purposes only. It's funny to see this trend transcend the use of macro and depth cameras (which are also arguably unnecessary aside from increasing the perceived number of shooters on the back), and into actually faking the physical presence of a sensor. All this said, you're not looking at the back of your phone all that much, are you? So while you, as we, may be amused by this for a few seconds, you'll then proceed to forget all about it.
Flipping the phone over reveals a lot less concern for symmetry, as the bottom bezel is much larger than any of the other three. This is probably connected to the use of an LCD screen, and its need for connectors and LED backlighting to be housed in that chin. The hole-punch for the selfie camera is small enough that it never feels like an eye-sore, and the status bar icons are aligned with it which is something we appreciate.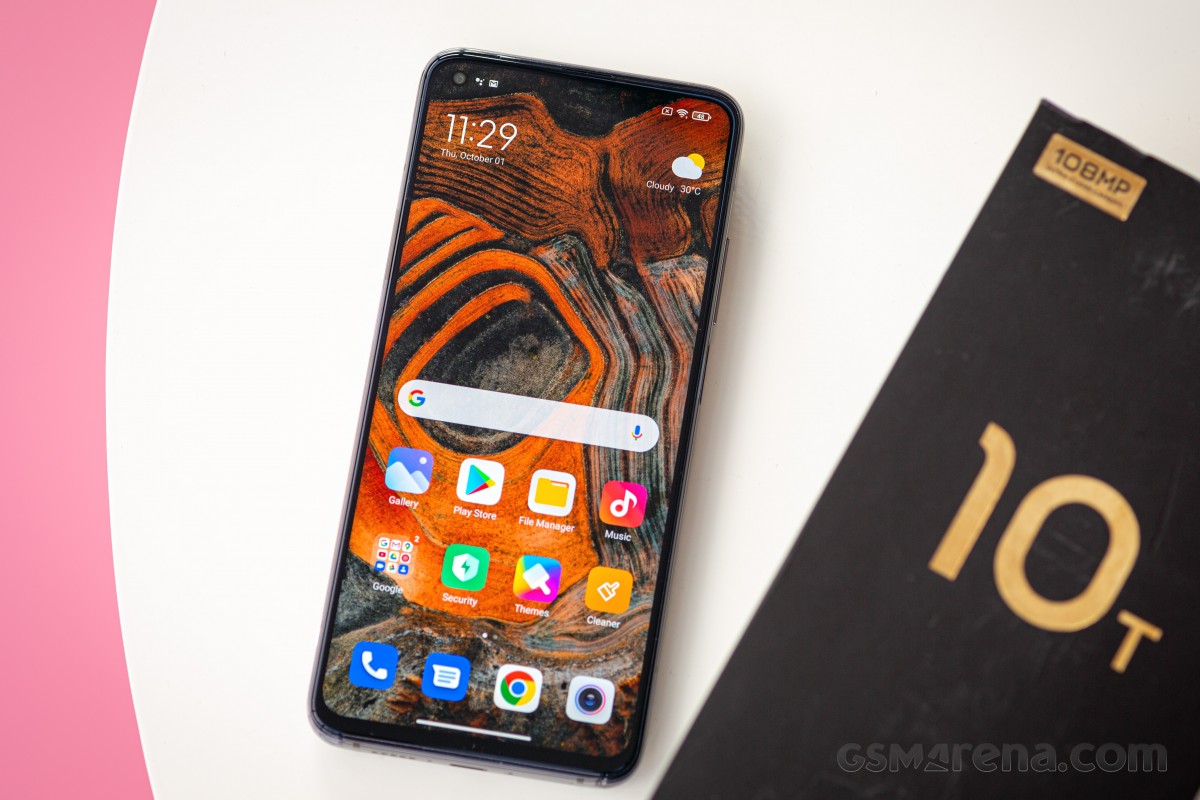 Using the Mi 10T Pro one-handed has been a breeze for this reviewer, but keep in mind that it's not a small phone at all, and if you have small hands you may need to use both of them. We feel like we say this for every phone we long-term review, but it's still worth mentioning. Big screens are very appealing, but the price you pay for that appeal is that handling may be sub-par if you end up with a big phone in not-big hands.
Build quality is outstanding, but that's not a surprise in any way since these days even much cheaper phones than this one are perfectly sturdy and well-built. It's a testament to how far manufacturing has come in the past few years. From a pure build quality perspective, there's nothing lesser about the Mi 10T Pro compared to a much more expensive flagship. Aside from one thing, though we're not sure if this technically counts as part of build quality per se - the screen element (with the glass on top) seems to sit 'above' of the metal frame and doesn't seamlessly blend with it in the way we see that happen in more expensive devices. This is one of those things one might not even notice unless it's specifically pointed out, though. The good thing is that there are no weird ridges or anything like that, it all feels smooth on the sides despite this.
Notification LED, speakers, connectivity
There's a tiny white LED notification light at the top of the screen to the left, and we appreciate the effort of including it (since the screen isn't OLED there's no Always-On Display), but it's so tiny that from most angles most of the time you can barely even see it. It's also not very configurable, and has only one color. The days of multi-colored LED notification lights are long gone.
The Mi 10T Pro foregoes a 3.5 mm headphone jack, but it does have stereo speakers, something which the Poco F2 Pro didn't come with. This makes a huge difference when consuming content, even if the second one isn't a dedicated speaker, instead the earpiece is pulling double-duty. Still, we'd take this system over a single down-firing speaker any day. The Mi 10T Pro's output isn't the loudest or highest quality we've ever heard, by any stretch of the imagination, but it gets the job done most of the time, unless you're in a really loud environment.
The performance of the speakerphone function, though, leaves much to be desired, as has been reported by countless people we tried speaking to while "on speaker". You can hear the other party well enough, but the mic quality when used for this feature is not very good, so they might struggle to make out what you're saying unless you're speaking directly into the mic hole at the bottom.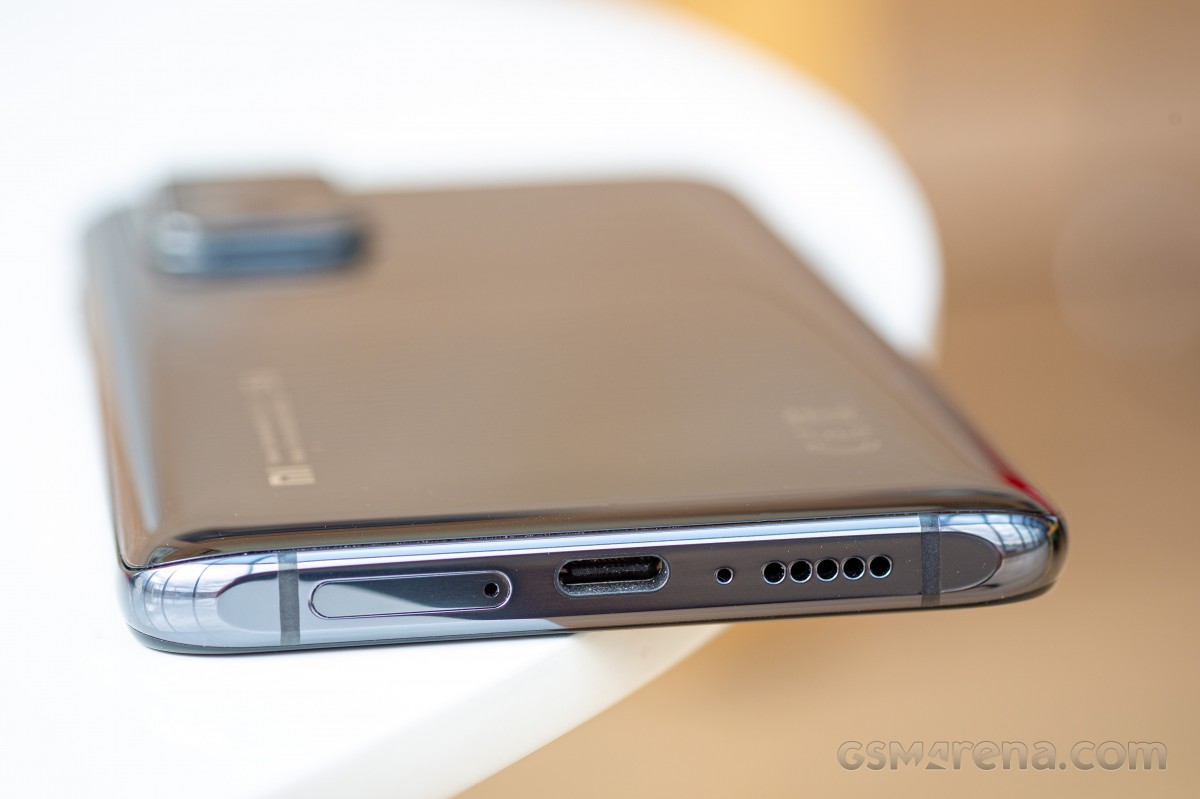 And while we're on the subject of phone calls, let's just mention that the proximity sensor isn't great either. This is the one that turns the screen off automatically when you place the Mi 10T Pro onto your ear to speak to someone, and then turns it on when you distance the handset from your ear. We've definitely seen worse (the Galaxy Note20 Ultra's is a standout in how bad it is), but this one isn't ideal either. If we were to make assumptions we wouldn't say it's an accelerometer-based solution (like the one the Note20 Ultra seems to employ), and so the problem might be connected more to the exact location of the sensor - if it's too off center, that can lead to some iffiness.
Long story short is that many times the screen would turn on while the phone was still on our ear, and then our ear did some touching of various bits and pieces inadvertently - pulling down the notification shade, even hitting some of the Quick Settings icons. It's not a huge hassle, this, unless you are constantly talking on the phone all day. Otherwise we'd qualify it as a minor annoyance, but one that we felt needed mentioning nevertheless. Call quality, on the other hand, has always been outstanding, and we never found the earpiece's maximum volume lacking.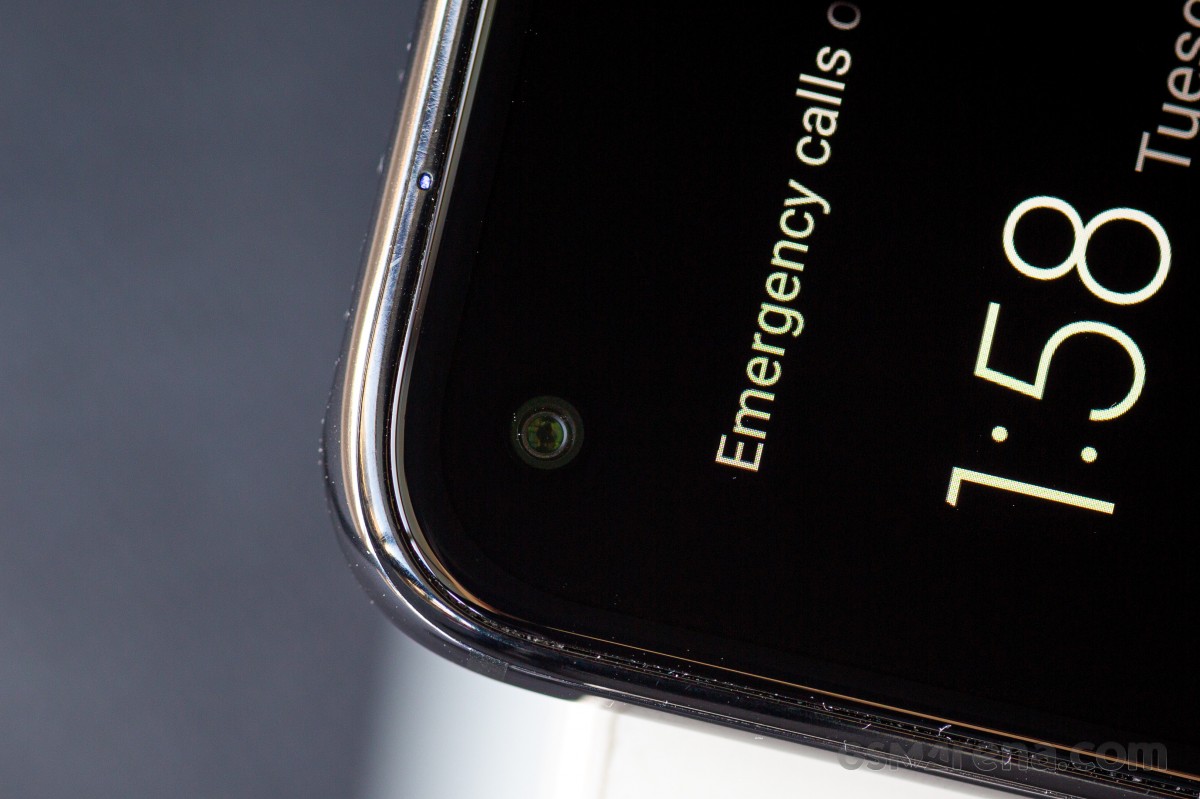 Moving on, Bluetooth on Xiaomi phones seems to be able to automatically reconnect to previously paired accessories in a weird correlatory fashion to the price of the phone. So while the company's most expensive models usually have no issues, the Mi 10T Pro does struggle around a third of the times, when we power on such an accessory. And then we have to go to the Bluetooth menu and manually connect.
This can be a huge hassle if you constantly use and switch between Bluetooth accessories, and a complete non-issue if you don't. We're mentioning it here, however, both for the sake of completeness but also because the lack of a headphone jack may drive people to use more Bluetooth headphones. Weirdly enough, we've never had an auto-reconnection issue with true wireless earbuds, and we tested with two pairs from two different manufacturers. Portable speakers and car audio systems were the worst - and these same speakers and car systems don't have any issues reconnecting to other phones.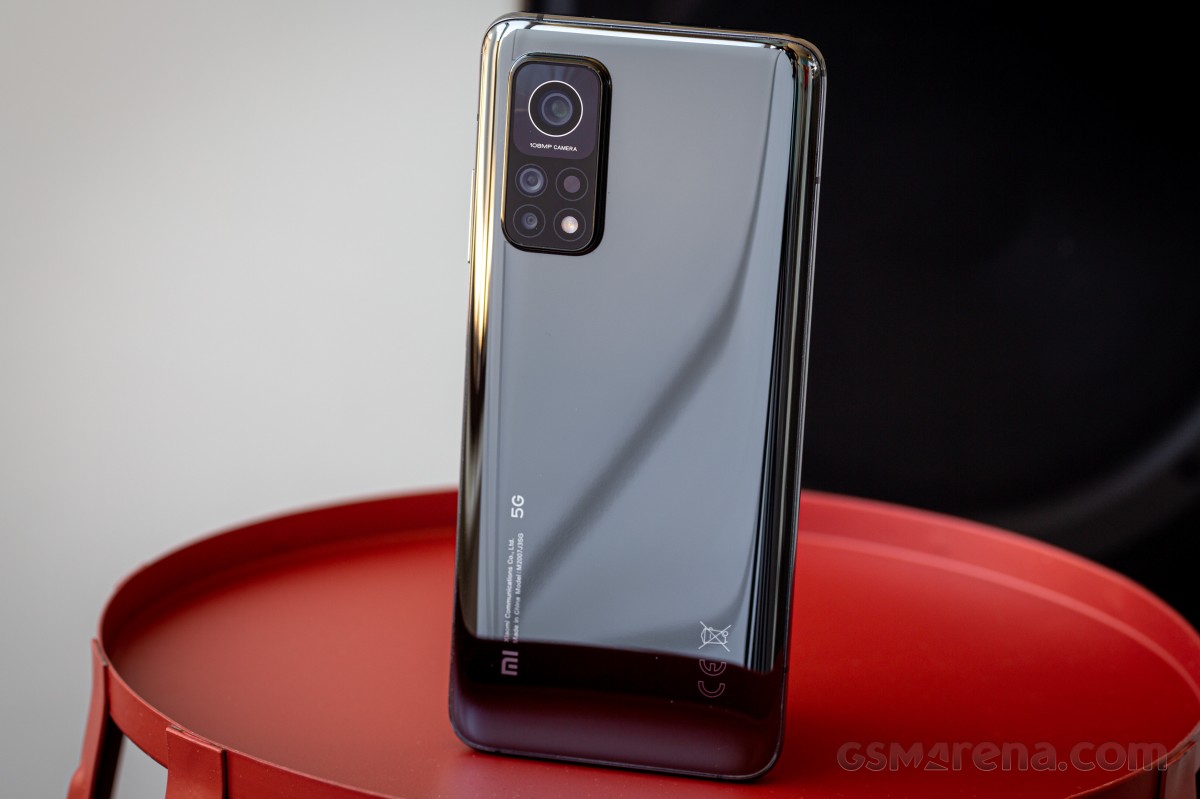 While we're in the connectivity chapter, let's also mention that we use Waze a lot (even more than Google Maps) and we've seen a lot of issues with it connecting to both GPS and mobile networks. The former is a problem if you start in a place where you aren't in view of any satellites - even if you then move into view, it takes a very long time to get a fix, much longer than if you start from a place where you are in view. The mobile connectivity issue arises when you open Waze, then switch to another app, then go back. It simply loses access to mobile data, which is incredibly frustrating if you consider what the point of this app is.
We haven't used Google Maps for navigation enough to know if it has a similar problem, and while you may just infer that it's a Waze problem, it's not - it works perfectly fine on other devices. If we were to wager a guess, we'd say all of this is connected to MIUI's incredibly aggressive management of background tasks - of which we have more details in the Software section. After all, continuously trying to acquire a GPS signal and still having access to mobile data when the app isn't in the foreground are by definition background tasks.
Vibration motor, biometrics
The vibration motor in the Mi 10T Pro definitely punches above the handset's price segment, while not really being able to match the best of the best out there. It's worth noting, however, that the devices which house those 'best of the best' motors are several times more expensive. The motor itself here is probably good enough for most people, and the software uses it much more than any other Android skin. Overall it's a very pleasant feeling interacting with the motor, even if it's not objectively the best ever. You most likely won't be disappointed.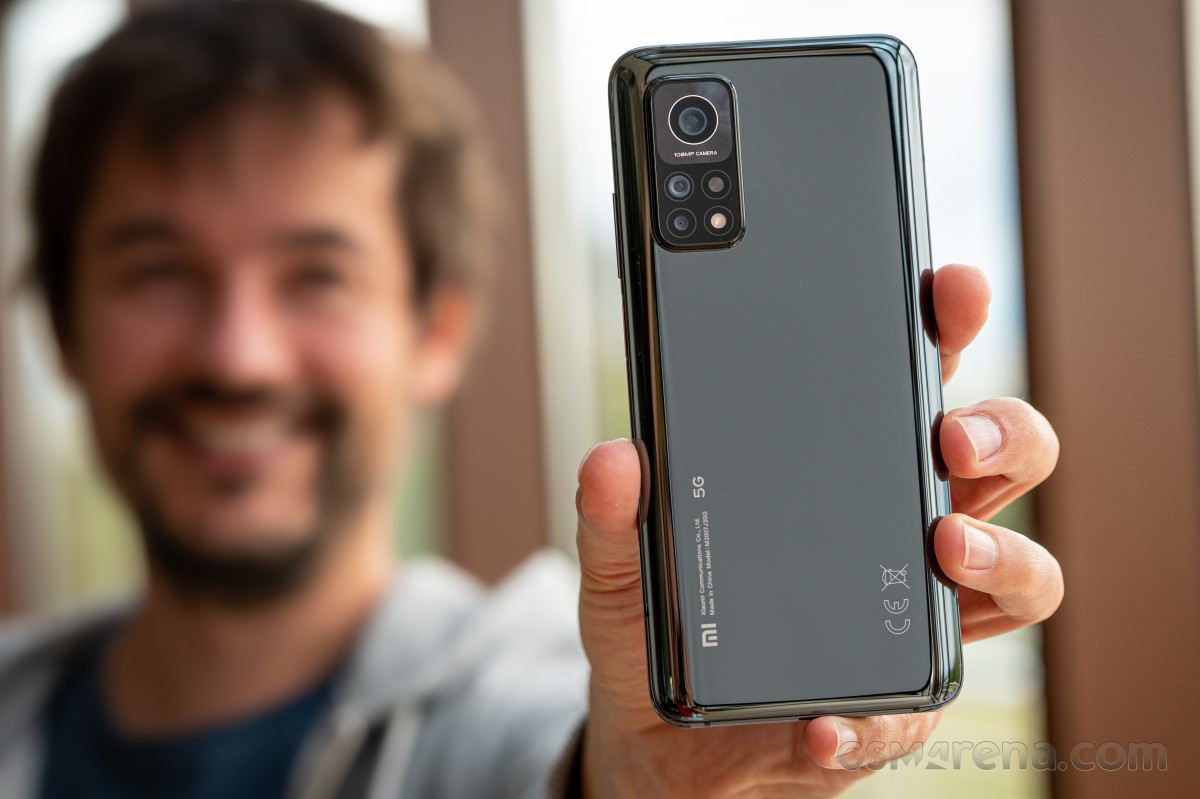 The fingerprint sensor is on the right side, embedded into the power button, as the use of an LCD screen prevents the addition of an under-display unit. This is not in any way a problem, in fact for a lot of people the positioning inside the power key might make more sense most of the time. There's an inherent association between "I want to use my phone" and "I want to stop using it" and "I hit the power key". The fact that the sensor is there means you don't have to decide whether to hit the power key or the fingerprint icon on the screen, as would be the case for such an arrangement.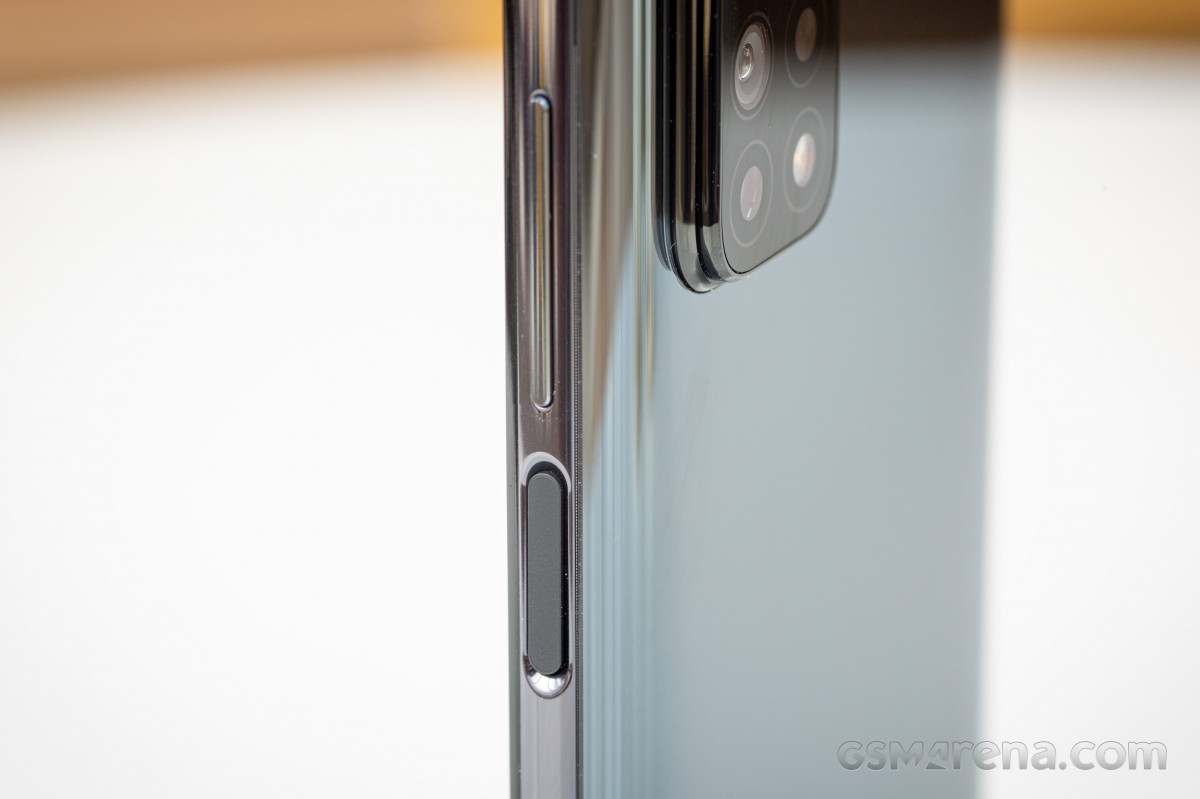 The behavior of the fingerprint sensor is programmable, you can opt for it to scan either upon touch or when you press it. We went with the latter, again because pressing the power button for the phone to wake up is by now a very natural thing to do. Like any other recent capacitive model, the sensor itself is very fast and accurate with one caveat - because of its shape and size, it's imperative that when you enroll your fingerprint you intentionally move the finger around a lot - so that the enrollment process catches as big of a surface area as possible. Otherwise you might be looking at a lot of rejected unlocking tries, if you only scan part of your finger but (unconsciously) try using another to get into the phone.
There's face unlocking on board too, which works only with the selfie camera and is thus much less secure than the fingerprint scanner. But hey, the feature's there if you want it.
Then, what do you have to say about the ongoing touchscreen issues in the S20 FE? I saw it with my own eyes how my pal's S20 FE became almost unresponsive to touch when the phone gets hot. His is the LTE version with Exynos, so the phone easily ...
So i have got to ask you guys for advice. For years i have had my Samsung S10+ but the phone is just not working properly anymore (its old 4,5y). So I wanted to ask you guys if its worth it to buy an Xiaomi mi 10t (not the pro version). I am not real...
Bud, I am using the Mi 10T only and I am not facing such 'massive problem' like you claimed. Sure, there are small bugs in MIUI like all other UIs but never deal-breaking because the phone still does everything I need flawlessly. Meanwhile,...