Xiaomi Mi Mix 2s hands-on review
GSMArena team, 27 March 2018.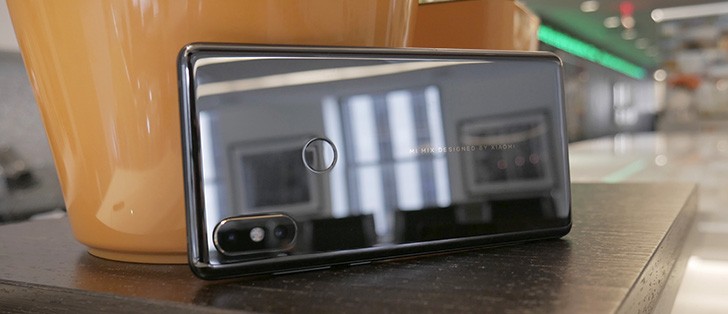 Hardware
Even though the new Mi Mix 2s shared most of its internals with the regular Mi Mix 2, there are a few notable changes. First up, the Snapdragon 845 - Qualcomm's new beastly, top of the line chipset. We haven't really seen many SD 845 devices at the office thus far, but our initial impressions from flagships like the Sony Xperia XZ2 are incredibly positive.
Not only does the new silicon deliver a tangible performance boost over its Snapdragon 835 predecessor, but it also does so without harming battery life. And the upgrade goes beyond CPU and GPU benchmark scores as well, thanks to things like an improved DSP and a faster X20 LTE modem. Xiaomi prides itself on dual SIM support for all its phones, as well as a long list of supported international and global bands. The Mi Mix 2s makes no exception.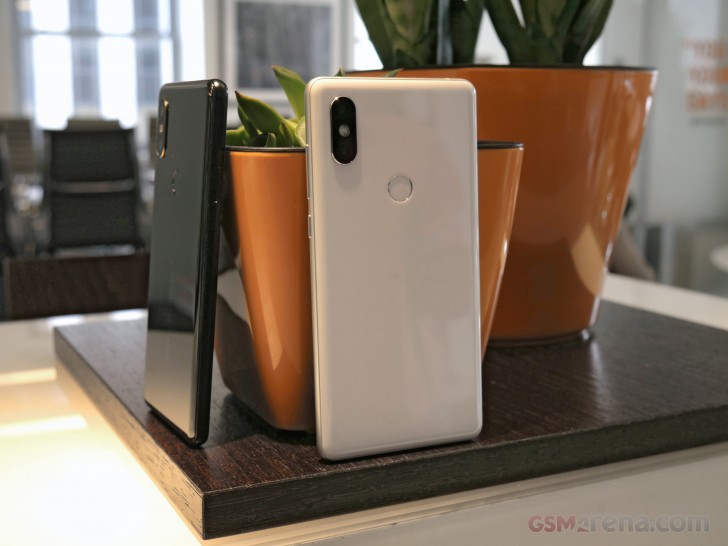 Speaking of battery life, Xiaomi has kept the 3,400 mAh pack from the regular Mi Mix 2, with the promise of similar or better battery endurance numbers. Or, to put it simple, the Chinese manufacturer claims most people, should be able to get at least a day's use out of the phone. We can't wait to test that claim once the Mix 2s comes in for review.
Another new addition to the Mix, if you'd excuse the pun, is Qi wireless charging. While diplomatically avoiding any bold claims, Xiaomi thinks this might actually be the first time a company pulls off induction charging through ceramic. The phone can draw in up to 7.5W of power this way. If you still don't own a Qi charger, Xiaomi will also be offering an inexpensive one of its own, priced at CNY 99, or about $16. The charger will even be included in the retail package of the top 8GB+256GB version.
If a faster top-up is more your thing, the Mi Mix 2s also support Quick Charge 3.0 through its Type-C USB port. That's not exactly taking full potential of the CQ 4+ standard, the Snapdragon 845 is capable of, but we won't hold it against Xiaomi, since most manufacturers typically take their time upgrading fast charging standards.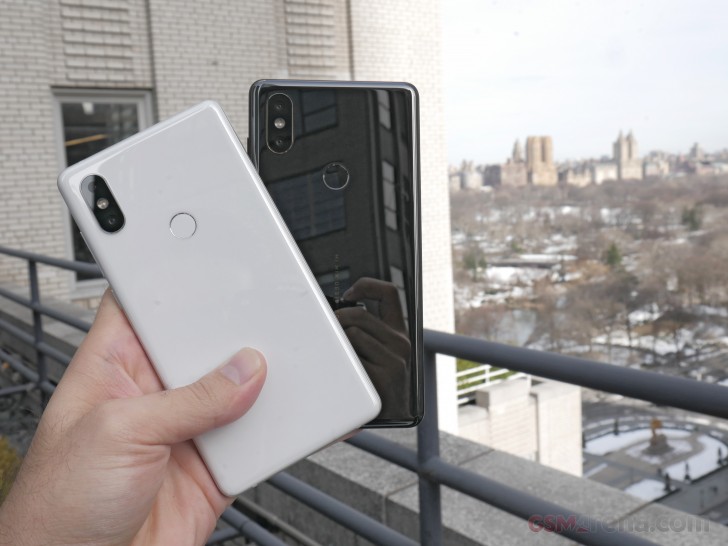 As far as memory configurations go, the Mi Mix 2s has a total of three at launch: 6GB RAM, plus 64GB storage, 6GB RAM, plus 128GB storage and the top-tier 8GB RAM and 256GB storage variant. If the ordinary Mi Mix 2 is anything to go by, the latter could be limited in availability and feature a unibody ceramic build. Although, all the units we saw had the metal skeleton design, we described earlier. Also, just like its sibling, the Mix 2s lacks an SD card slot, so choosing an adequate storage tier is essential.
Software
The Mi MIX 2s ships with MIUI 9.5 on top of Android 8.0.0 Oreo. It is one of the first few Xiaomi phones to ship with Oreo out of the box and also one of the first to have the new version of MIUI that brings some new changes, such as improved Gallery, notifications, Browser, and more. But by far the biggest feature that will be debuting on the Mi MIX 2s is the new UI gestures.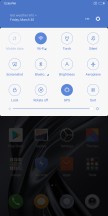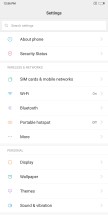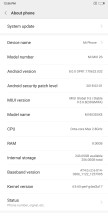 The Mi Mix 2s is one of the first Xiaomis with Oreo out of the box
While gestures have been around on smartphones for a few years now, they really came into sharp focus after Apple dumped its physical Home button in favor of a new gesture-based UI for the iPhone X. As such, it's not a surprise that it is now making its way to Android smartphones, with OnePlus and Vivo also adding it recently.
The implementation under MIUI is very similar to that on iOS. To go home, you swipe up from the bottom edge of the display. Swiping up and holding for a second brings up the app switcher. To go back a screen, you can swipe from either the left edge or the right.
The gestures in MIUI work remarkably well and don't feel like they were shoehorned. They are matched with sensible animations that depict what you are doing on screen. The only thing we found awkward was swiping from both sides of the screen to go back; as a right-handed person, not only did it look weird UI animation-wise to swipe from the right edge to go back but there were times when it got triggered accidentally as the thumb was resting on the side or while simply scrolling up and down. We wish Xiaomi would let the user disable swiping from the right edge and simply allow swiping from left edge to go back as it looks and feels more natural and also is less likely to be triggered unintentionally by right-handed users.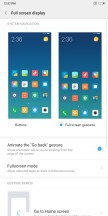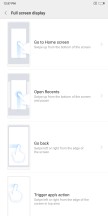 The gestures are configurable and you can revert to buttons if you prefer
For what it's worth, you can still switch back to the standard navigation bar at the bottom of the screen if you're not fond of the gestures. However, after using them for a while, not only do you get used to them, you start questioning how you ever lived without them and it instantly becomes the easiest and most convenient way to navigate. There's also the additional display area that gets freed up in the process, as no longer a part of the display is being constantly wasted for showing a static bar of buttons.
Apart from that, this is still MIUI, for better or for worse. We didn't notice any particular Oreo specific changes in the UI and had it not been for the info under Settings, we wouldn't have even known. Xiaomi's skin still pervades every aspect of the phone's interface and while some might not mind it as such, others will miss those small UI changes that come with every new Android version.
It turns out OLED has PWM problem and causes eye strain. Almost all OLED phones are affected. You can search for it.
I get the annoyance at lack of AMOLED (as someone who has strictly used AMOLED phones since 2009), but objectively you have to look at what you are getting for the price. I've bagged one for £440, yet everything available with a high-end c...
The original Mi MIX is larger. Physically. Pointing out that it's larger it silly because it IS measurably larger.