Xiaomi President smashes a walnut with a Redmi Note 7 in slow motion
Peter, 18 January 2019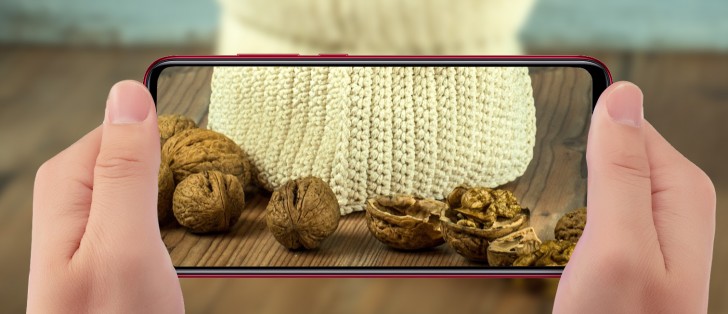 The Redmi Note 7 looked solidly-built in its official teardown video, but there's only one real way to prove that a phone is tough – smash a walnut with it. Okay, maybe that's not the proper way to do it, but who are we to argue? After all, this video was posted by Lin Bin, co-founder and President of Xiaomi.
And not just that, the video was shot in 960fps with a Mi 8 so you can see the carnage in slow motion. To be clear, it was the nut that got smashed to bits.
The Redmi Note 7 is getting the Night mode of more premium phones, so could this be a hint of upcoming 960fps mode? Currently, the phone officially supports 1080p @ 120fps and 720p @ 120fps. The Snapdragon 660 chipset supports up to 720p @ 480fps. Xiaomi managed to squeeze out 720p @ 240fps out of that same chipset on the Mi 8 Lite, though so there's some room to upgrade (but only if the camera module and other components are up to the task).
Keep in mind that even the Snapdragon 845 can't actually do 960fps but uses interpolation – except it has a much faster ISP to achieve it. Phones with DRAM stacked on their image sensor are another matter, they can pull off true 960fps for a short time.
Source (in Chinese)
Related
but he didn't showed the phone condition after that, maybe the phone has already broken though...
yey ! they found out a new way or another way where we can use the phone we can also using it for peeling wallnut :)
Just think.. Walnut cracking using Phone.. who does that...
Popular articles
Popular devices
Electric Vehicles