Xiaomi publishes its Sustainability Report 2020, which covers reducing waste, fighting COVID-19
Peter, 14 July 2021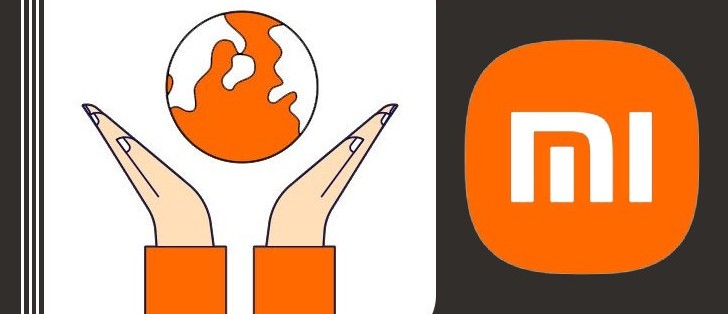 Xiaomi published its Sustainability Report for 2020, which goes beyond the environmentally-conscious measures undertaken by the company, it also addresses privacy, COVID-19 and earthquakes.
The packaging for the Xiaomi Mi 10T and Mi 10T Pro series contains 60% less plastic than previous retail packages. The target for the European market is reduce plastic use for packaging even further, which Xiaomi believes it can achieve by the end of the year.
Xiaomi has a program in China that allows users to send their old devices for recycling or responsible disposal. Starting in March this program was extended to several European countries as well: Germany, France, Italy and the Netherlands. This will expand further, the goal is to be able to collect and recycle all Xiaomi products in China, Europe and India.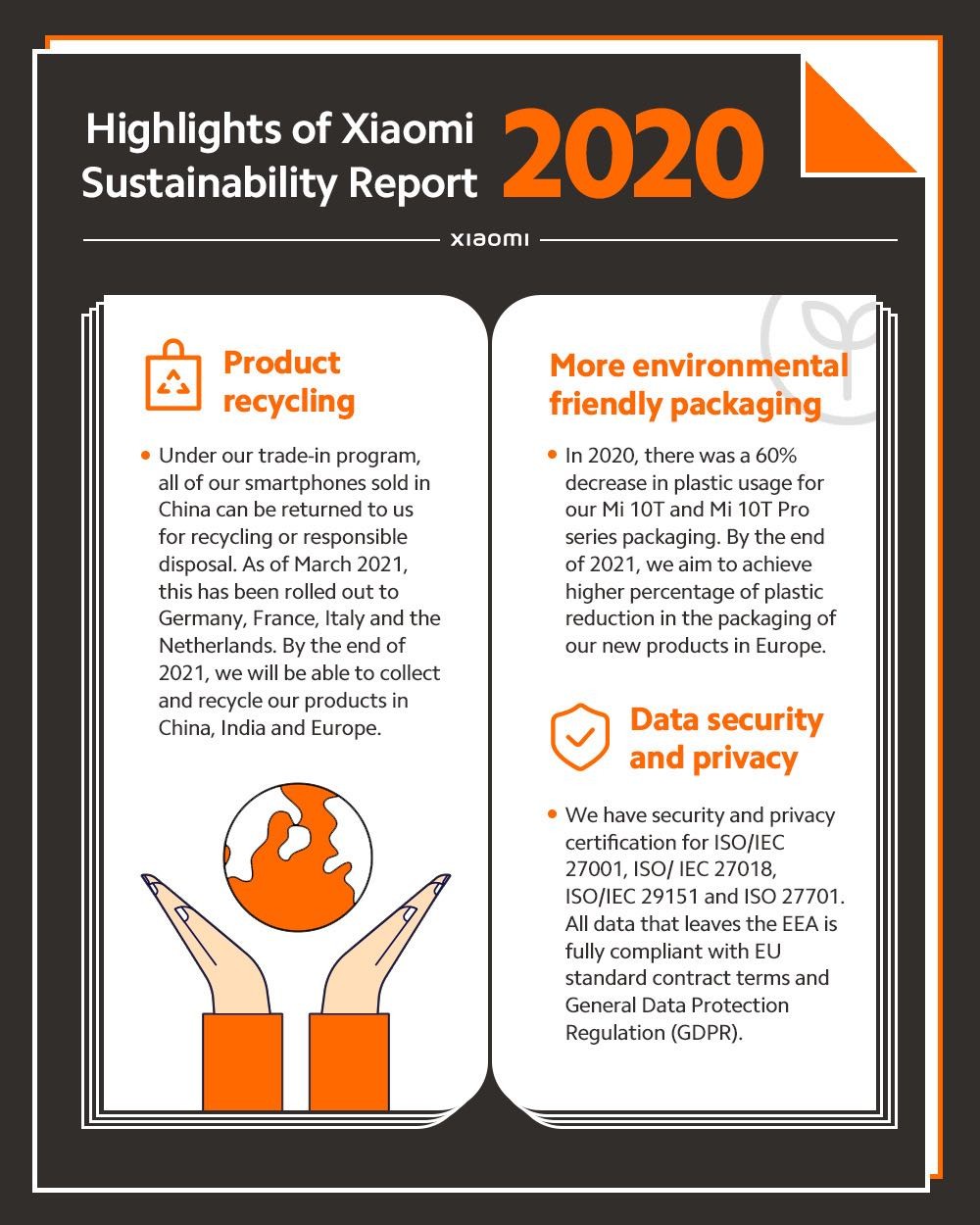 Xiaomi is supporting the development of an early warning system for earthquakes. Smartphones running MIUI 11 and later as well as Mi TVs can notify their owners of an earthquake within seconds of it occurring and they will show information about the nearest emergency shelter, emergency contact details, medical and rescue information.
This is already operational in China, last year the Xiaomi MIUI Earthquake Alert system detected 29 earthquakes of magnitude 4.0 and above and send out more than 9.4 million alerts. Soon this feature will be available in other countries as well.
In March 2020 Xiaomi donated tens of thousands of FFP3 masks to the Italian government. By the end of the year, it had donated 2.7 million masks globally, as well as tens of thousands of disposable gloves and protective suits. And for the kids in Spain who had to study at home, the company donated 1,000 smartphones. By July 15 2020 the Beijing Xiaomi Foundation had donated medical supplies worth CNY 5.9 million ($854,000) to 14 countries, including Italy, Spain, Japan, Korea, Indonesia and Myanmar.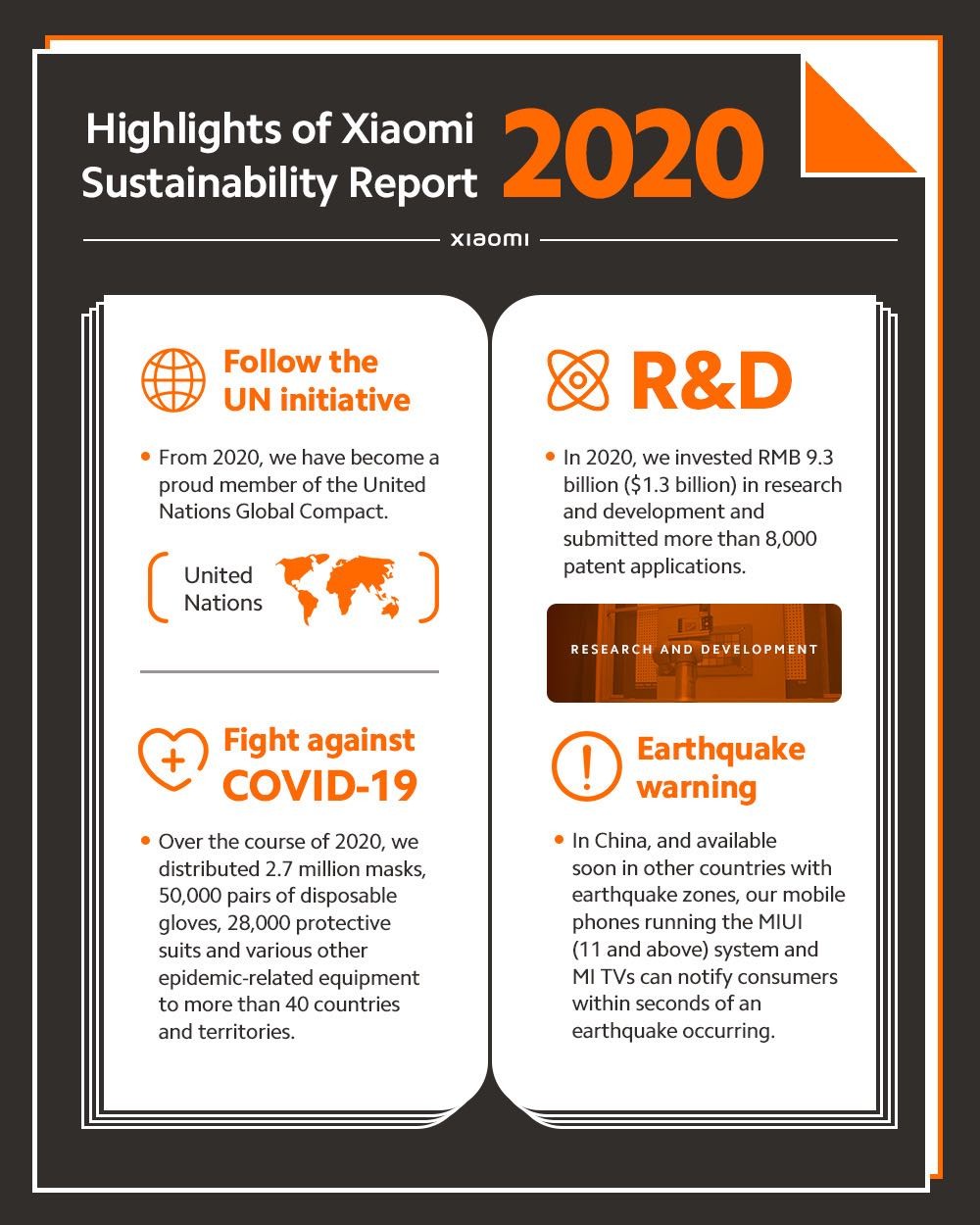 You can read the full 30-page report here.
Related
Xiaomi and sustainable doesn't sound right in the same sentence 😕
Anonymous
18 Jul 2021
myi
From what i know Xiaomi has like less than a 10th of full time employees than Samsung and releases many phonea so i think the limited staff working on miui have to be split among countless phones so very little optimization and if you don't like...
Popular articles
Popular devices
Electric Vehicles