Xiaomi Redmi 3S review: Game of Iterations
Game of Iterations
GSMArena team, 10 October 2016.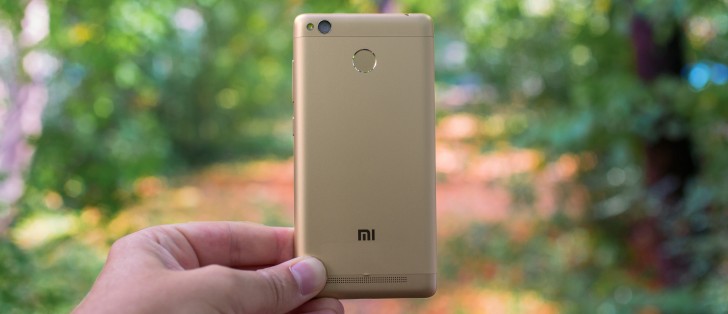 Performance
The Xiaomi Redmi 3S runs on the Qualcomm Snapdragon 430 with octa-core Cortex-A53 CPU clocked at 1.4GHz and new Adreno 505. It's a significant improvement over the Snapdragon 410 on the Redmi 2 and snapping at the heels of the Snapdragon 616. The Redmi 3S comes with 2GB RAM and 16GB storage whereas the more expensive Redmi 3S Prime gets 3GB RAM and 32GB storage.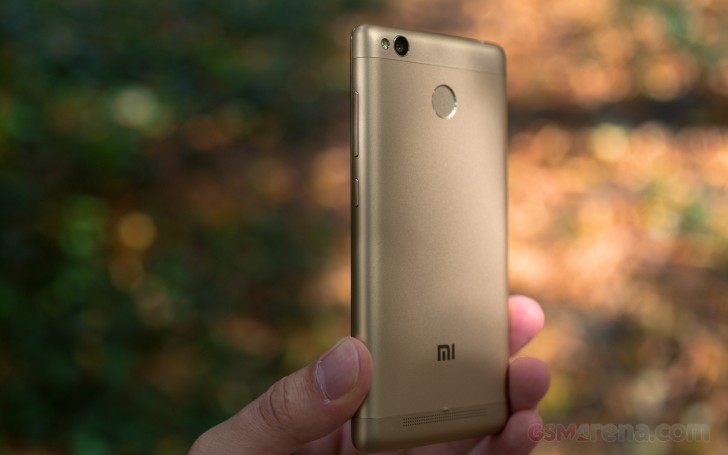 The eight identical processor cores and the newer Adreno 505 should give an edge on the Redmi 3S and its Snapdragon 430 over the other Redmi 3 phones powered by the Snapdragon 616 chip.
The single-core performance of an A53 core is nothing to talk about, really. It gets destroyed by the A72 processor inside the Redmi Note 3 (the Snapdragon model).
GeekBench 3 (single-core)
Higher is better
Xiaomi Redmi Note 3 (S650)
1543
Huawei P9 Lite
899
Meizu m3 note
807
Oppo F1s
706
Xiaomi Redmi 3S Prime
668
Xiaomi Redmi 3S
665
Xiaomi Redmi 3 Pro
655
Lenovo Vibe K5
616
Sony Xperia E5
540
Samsung Galaxy J5 (2016)
471
Eight A53 is not an impressive picture either, especially when those are clocked at 1.4 GHz. Those are pretty much on par with the raw processing power of the Oppo F1 (S616), Xiaomi Redmi 3 (S616), but are easily overshadowed by the (more expensive) Redmi Note 3 models (both Helio X10 and Snapdragon). The Huawei P9 Lite powered by the Kirin 650 is quite a threat, too. But the overall CPU performance is about right for the class.
GeekBench 3 (multi-core)
Higher is better
Xiaomi Redmi Note 3 (Helio X10)
4537
Huawei P9 Lite
3799
Xiaomi Redmi Note 3 (S650)
3695
Meizu m3 note
3028
Oppo F1s
2967
Xiaomi Redmi 3S
2876
Xiaomi Redmi 3 Pro
2874
Xiaomi Redmi 3
2842
Xiaomi Redmi 3S Prime
2803
Lenovo Vibe K5
2493
Sony Xperia E5
1490
Xiaomi Redmi 2
1460
Samsung Galaxy J5 (2016)
1437
AnTuTu 6, which gauges CPU, GPU and memory, places the Redmi 3S on top of the Redmi 3 and 3 Pro and the chip gets close to the Helio X10 performance.
AnTuTu 6
Higher is better
Huawei P9 Lite
52768
Xiaomi Redmi Note 3 (Helio X10)
45474
Meizu m3 note
44898
Xiaomi Redmi 3S Prime
41693
Xiaomi Redmi 3S
40976
Xiaomi Redmi 3 Pro
34937
Lenovo Vibe K5
33414
Sony Xperia E5
32248
Oppo F1s
30657
Samsung Galaxy J5 (2016)
27487
BaseMark OS II is another compound benchmark, which additionally tests web performance and system behavior. The Redmi 3S Snapdragon 430 indeed gave it an edge over its Redmi 3 siblings.
Basemark OS II
Higher is better
Xiaomi Redmi Note 3 (Helio X10)
956
Meizu m3 note
930
Oppo F1s
888
Xiaomi Redmi 3S
882
Lenovo Vibe K5
877
Xiaomi Redmi 3 Pro
826
Xiaomi Redmi 3
727
Samsung Galaxy J5 (2016)
576
Xiaomi Redmi 2
509
Finally, the Adreno 505 can perfectly handle any 720p content you throw at it, and that's noticeable in the GFX 3.0 on-screen benchmark.
The 1080p Offscreen test results, on the other hand, can show you how the chipset stacks against the competition as far as the raw GPU performance is concerned. You can see the Adreno 505 is more powerful by its Adreno 405 predecessor found in the previous Redmi 3 smartphones.
GFX 3.0 Manhattan (1080p offscreen)
Higher is better
Xiaomi Redmi Note 3 (Helio X10)
8.5
Huawei P9 Lite
7.8
Xiaomi Redmi 3S
7
Xiaomi Redmi 3S Prime
6.5
Xiaomi Redmi 3 Pro
5.8
Xiaomi Redmi 3
5.8
Meizu m3 note
5.4
Oppo F1s
5.1
Lenovo Vibe K5
4.8
Sony Xperia E5
3
Samsung Galaxy J5 (2016)
1.8
Xiaomi Redmi 2
1.8
And here are the onscreen results. The 720p resolution is handled with ease by the GPU and you'll have no problems with games whatsoever.
GFX 3.0 Manhattan (onscreen)
Higher is better
Xiaomi Redmi 3S
14
Xiaomi Redmi 3S Prime
13
Xiaomi Redmi 3
12
Xiaomi Redmi 3 Pro
11
Oppo F1s
10
Lenovo Vibe K5
9.4
Huawei P9 Lite
8.3
Xiaomi Redmi Note 3 (Helio X10)
7.9
Sony Xperia E5
6
Meizu m3 note
5.4
Xiaomi Redmi 2
3.9
Samsung Galaxy J5 (2016)
3.8
The BaseMark X GPU test places the Redmi 3S equal to the Huawei P9 lite and on top of its competitors.
Basemark X
Higher is better
Xiaomi Redmi Note 3 (Helio X10)
8540
Huawei P9 Lite
7681
Xiaomi Redmi 3S
7263
Xiaomi Redmi 3S Prime
7236
Xiaomi Redmi 3 Pro
5427
Xiaomi Redmi 3
5108
Meizu m3 note
4567
Lenovo Vibe K5
4263
Samsung Galaxy J5 (2016)
2180
Oppo F1s
419
The Snapdragon 430 chipset undoubtedly provides more than enough power for the Redmi 3S - especially since it runs everything on the undemanding 720p screen resolution. The chipset seems like a great match for the Redmi 3S ambitions for providing great day-to-day performance and an excellent feature package on budget pricing. The Adreno 505 provides OpenGL 3.1 compatibility, which pretty much was our only concern we had with the previous Redmi 3 phones. Nice choice of chipset, Xiaomi!
I had bought my Redmile 3 almost 3 years ago. I love, it's camera and other features are perfect for me. It's been a while since I've been using it as a result it's battery stopped charging. I've looking for a replacement all over Cape Town with no ...
My phone got locked it is not opening the diagram only one line coming and finger also not opening because of lockdown I can't go out and show to the service center