Xiaomi Redmi 4 Prime vs. Redmi 3s Prime: Primed up!
Primed up!
GSMArena team, 28 December 2016.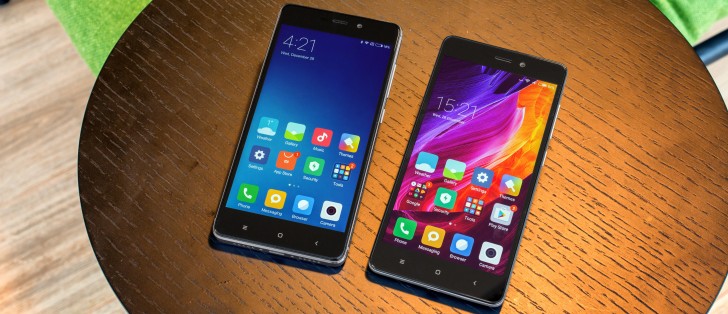 Retail package
All Redmis come in small paper boxes and those contain only the most crucial necessities - a 2A wall plug and a microUSB cable. Xiaomi is not bundling headphones or cases in this price range.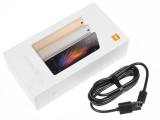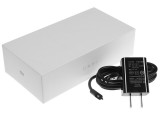 Redmi 3s Prime retail box • Redmi 4 Prime retail box
Size and weight
Xiaomi Redmi 3s Prime spreads at 139.3 x 69.6 x 8.5 mm and weighs 144g, while the Redmi 4 Prime footprint is slightly bigger at 141.3 x 69.6 x 8.9mm. The Redmi 4 Prime also weighs a bit more at 156g.
Design
The Redmi 3s Prime and Redmi 4 Prime may have a lot in common, but design is not one of these shared elements. While both Redmi have metal bodies with the satin finish on the back being their design highlight, the similarities end there.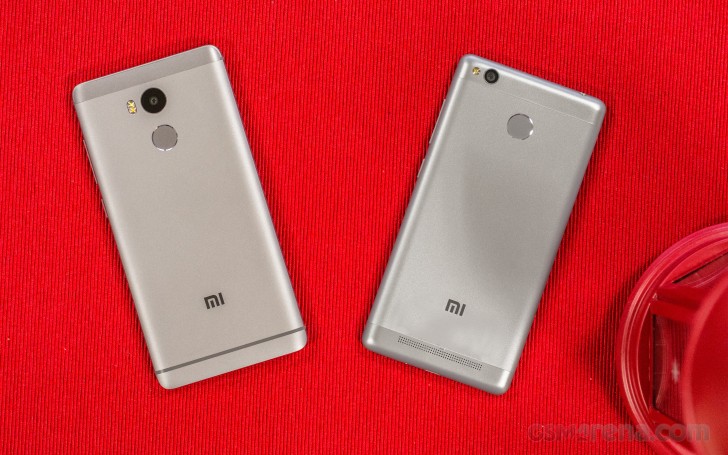 The Redmi 3s Prime is built in the spirit of previous generations Redmi phones with rounder edges and a frame that transitions smoothly into the rear cover piece. On the contrary, the Redmi 4 Prime has flat sides bordered by chamfers, and then the rear cover begins with a curve.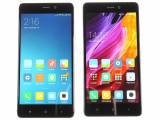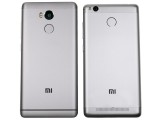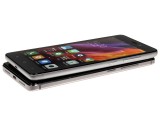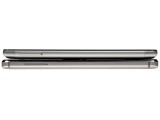 Xiaomi Redmi 4 Prime next to the Redmi 3s Prime
A closer peek on the back of the Redmi 3s Prime reveals the top and bottom bands are made of plastic, no surprises here, since those cover the phone's antennas. Then there is the Redmi 4 Prime, which keeps the top plastic strip, but the bottom one is replaced by an iPhone-like tiny gray line, which allows the 4 Prime to keep the metal going all the way to the bottom.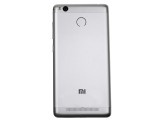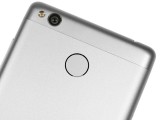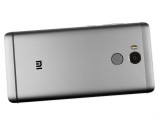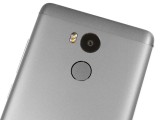 Redmi 3s Prime • Redmi 3s Prime • Redmi 4 Prime • Redmi 4 Prime
If the chamfers, the flat frame, and the antenna shields were not enough to make a difference for you, there is also the screen glass - the Redmi 3s Prime has a perfectly flat screen, while the 4 Prime's is curved along the edges in the trendy 2.5D manner.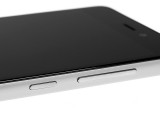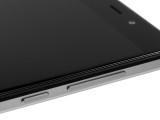 Redmi 3s Prime • Redmi 4 Prime
Finally, the handling of both phones is great, but the Redmi 4 Prime provides a bit more secure grip thanks to the chamfers around the frame.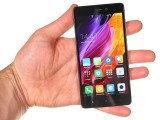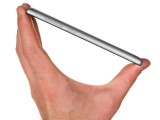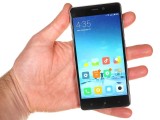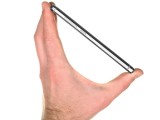 Redmi 3s Prime • Redmi 3s Prime • Redmi 4 Prime • Redmi 4 Prime
Winner: Xiaomi Redmi 4 Prime. Despite the strange mix of antenna strip designs, the more prominent frame with the nice chamfers and the 2.5D glass raise the Redmi 4 Prime looks above its predecessor. It's not only the better looker of the two, but its design is one of the best in the price range.
Screen
The display is where things start to get even more competitive. The Redmi 4 Prime uses a 5-inch IPS unit of 1080p resolution, which offers flagship-grade 441ppi pixel density and is actually a premium choice in this segment.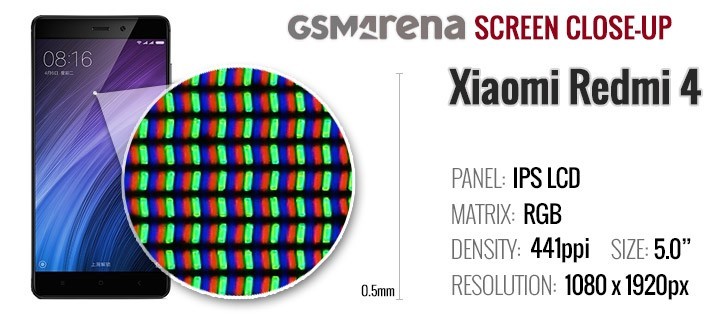 The Redmi 3s Prime, on the other hand, offers a lower 720p resolution, which drops the pixel density down to 294ppi over the same 5-inch diagonal. Even though this number seems low when compared to the Redmi 4 Prime, it's still great for a budget smartphone.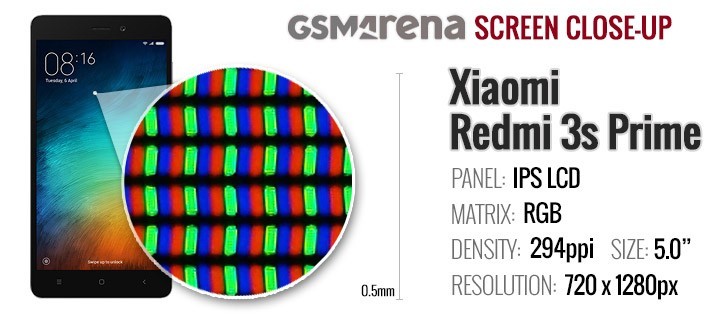 Both screens offer very good viewing angles and a crisp image, but if you put them next to each other, you will clearly notice the crisper picture on the Redmi 4 courtesy of the higher resolution.
Naturally, we tested both screens and things turned out very similar. The black levels are OK for LCD panels and, combined with the relatively high brightness, both Redmi 3s Prime and Redmi 4 Prime achieved respectable contrast ratios. There is a tiny bit of difference in the blacks of the Redmi 3s - they turned out a bit deeper, hence the higher contrast, but it's a rather insignificant difference and that can't be seen with a naked eye.
Display test
100% brightness
Black, cd/m2
White, cd/m2
Contrast ratio
Xiaomi Redmi 4 Prime
0.475
528
1112
Xiaomi Redmi 3s Prime
0.43
518
1205
With an average deviation (DeltaE) of 7.1 the screen's color accuracy of the Redmi 3s Prime is about average. The colors are punchy, but if you want a more color accurate representation you may want to try the Warm Color option in Display Settings - it changes the color calibration to a very balanced one with an average DeltaE of 4.4.
The Redmi 4 Prime has a reasonably accurate color accuracy in Standard mode with an average DeltaE of 5.0. Opting for Warm colors takes average DeltaE to 4.6, close to the Redmi 3s Prime 4.4 result.
Overall both screens can be tuned for very good calibration, but the default mode of the Redmi 4 Prime is more accurate than the one on the Redmi 3s Prime.
Outdoors, the Xiaomi Redmi 3s Prime is an above average performer regarding sunlight legibility. The glass on top of the display is reflective, but most of the time you'll have no problem viewing the screen content.
The Redmi 4 Prime glass is no better, and in fact, it scores less than the Redmi 3s Prime and thus offers only average visibility under bright sunlight.
Sunlight contrast ratio
Samsung Galaxy S6 edge+
4.615
Samsung Galaxy S7 edge
4.439
OnePlus 3
4.424
Samsung Galaxy S7
4.376
HTC One A9
4.274
Samsung Galaxy Note7
4.247
Samsung Galaxy A3
4.241
OnePlus 3T
4.232
Google Pixel XL
4.164
ZTE Axon 7
4.154
Samsung Galaxy S6 edge
4.124
Samsung Galaxy Note5
4.09
Huawei Nexus 6P
4.019
OnePlus X
3.983
Vivo Xplay5 Elite
3.983
Apple iPhone 7
3.964
Oppo R7s
3.964
Huawei P9 Plus
3.956
Samsung Galaxy A7 (2016)
3.918
Samsung Galaxy C5
3.911
Samsung Galaxy C7
3.896
Samsung Galaxy A5
3.895
Samsung Galaxy J7 outdoor
3.879
Samsung Galaxy J2 outdoor
3.873
Samsung Galaxy A8
3.859
Samsung Galaxy A9 (2016)
3.817
Motorola Moto X (2014)
3.816
Samsung Galaxy J7 (2016) outdoor mode
3.802
Xiaomi Redmi Pro
3.798
LG V20 Max auto
3.798
Sony Xperia XZ
3.795
Samsung Galaxy A5 (2016)
3.789
Apple iPhone 6s
3.783
Meizu Pro 5
3.781
Microsoft Lumia 650
3.772
Samsung Galaxy J7 (2016)
3.756
Oppo F1 Plus
3.709
Vivo X5Pro
3.706
Sony Xperia X Compact
3.694
Apple iPhone SE
3.681
Huawei Mate 9
3.68
Samsung Galaxy A7
3.679
Meizu PRO 6
3.659
BlackBerry Priv
3.645
Apple iPhone 7 Plus
3.588
Apple iPhone 6s Plus
3.53
Motorola Moto Z Play
3.526
Samsung Galaxy J3 (2016) outdoor mode
3.523
Samsung Galaxy J3 (2016)
3.523
Acer Jade Primo
3.521
Microsoft Lumia 950
3.512
Oppo R7 Plus
3.499
nubia Z11
3.466
Samsung Galaxy J7
3.422
Meizu MX5
3.416
LG V20
3.402
Oppo R9s
3.352
Oppo R7
3.32
Xiaomi Mi 5s
3.276
Samsung Galaxy J2
3.235
Sony Xperia X Performance
3.234
Xiaomi Mi Note 2
3.228
Motorola Moto X Play
3.222
Huawei P9
3.195
Lenovo Vibe Shot
3.113
Motorola Moto X Force
3.105
LG Nexus 5X
3.092
Huawei Mate S
3.073
Microsoft Lumia 640 XL
3.065
Sony Xperia X
2.989
Huawei Mate 8
2.949
Xiaomi Redmi 3S
2.913
Sony Xperia XA Ultra
2.906
LG G5
2.905
HTC One S
2.901
Xiaomi Redmi 3s Prime
2.893
Xiaomi Mi 5s Plus
2.884
Sony Xperia Z5
2.876
Microsoft Lumia 550
2.851
Xiaomi Redmi 3 Pro
2.803
Sony Xperia Z5 compact
2.784
Meizu MX6
2.751
LG V10
2.744
Xiaomi Redmi 3
2.735
Sony Xperia M5
2.69
Huawei P9 Lite
2.679
Xiaomi Redmi 4 Prime
2.679
Vivo V3Max
2.659
Xiaomi Mi Mix
2.658
Xiaomi Mi 4i
2.641
Sony Xperia XA
2.609
Motorola Moto G4 Plus (max auto)
2.582
Motorola Moto G4 Plus
2.582
Xiaomi Mi 4c
2.574
LeEco Le Max 2
2.567
Asus Zenfone 3 ZE552KL
2.563
Microsoft Lumia 640
2.563
Lenovo Moto G4
2.544
Oppo F1
2.528
Sony Xperia Z5 Premium
2.525
Huawei Honor 7 Lite / Honor 5c
2.506
Sony Xperia M4 Aqua
2.503
Oppo F1s
2.481
Motorola Moto G
2.477
Lenovo Vibe K5 Plus
2.473
Huawei G8
2.471
Huawei nova
2.467
Sony Xperia Z
2.462
Lenovo Vibe K5
2.459
Meizu m3 max
2.447
Huawei Honor 7
2.406
Sony Xperia E5
2.386
ZUK Z1 by Lenovo
2.382
HTC 10
2.378
Samsung Galaxy J5 (2016)
2.378
Meizu m1 note
2.362
Huawei nova plus
2.329
HTC One E9+
2.305
Alcatel One Touch Hero
2.272
Apple iPhone 4S
2.269
Lenovo Vibe K4 Note
2.254
Sony Xperia C5 Ultra
2.253
Xiaomi Redmi Note 3 (MediaTek)
2.249
Sony Xperia C4 Dual
2.235
Xiaomi Mi Note
2.234
Motorola Moto G (2014)
2.233
LG Nexus 5
2.228
Huawei P8
2.196
Huawei Honor 6
2.169
Xiaomi Redmi Note 2
2.166
OnePlus Two
2.165
HTC One X
2.158
LG Aka
2.145
Xiaomi Redmi Note 4
2.145
Archos 50 Diamond
2.134
Xiaomi Redmi Note
2.119
Acer Liquid X2
2.084
Huawei P8lite
2.078
Moto G 3rd gen max manual
2.026
Xiaomi Mi Max
1.996
Sony Xperia E4g
1.972
OnePlus One
1.961
Meizu m3 note
1.923
Meizu m2 note
1.892
BlackBerry Leap
1.892
ZTE Nubia Z9 mini
1.759
Sony Xperia U
1.758
Asus Zenfone Selfie
1.68
Motorola Moto E (2nd Gen)
1.675
ZTE Nubia Z9
1.659
Jolla Jolla
1.605
Motorola Moto E
1.545
Sony Xperia M
1.473
HTC Desire C
1.3
Sony Xperia C
1.283
Meizu MX
1.221
Sony Xperia E
1.215
Winner: Xiaomi Redmi 4 Prime. Both screens are very good in their own class and do praiseworthy on the tests, but the Redmi 4 Prime's higher resolution is a real treat and if put side by side, everyone will pick the Redmi 4 over the 3s.
Battery
Both Redmi 3s Prime and Redmi 4 Prime are powered by similar 4,100 mAh battery units. Those phones have different screens and chipsets, though, so we expected to encounter some difference.
The Xiaomi Redmi 3s Prime running on Snapdragon 430 outed an 85h endurance rating and posted respectable scores across all tests.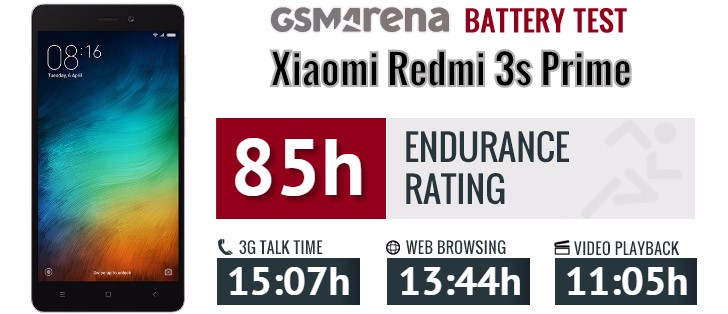 The Redmi 4 Prime and its Snapdragon 625 did better with a final endurance of 91 hours. It also bested the web and talk scores of the Redmi 3s Prime, but underperformed on video playback.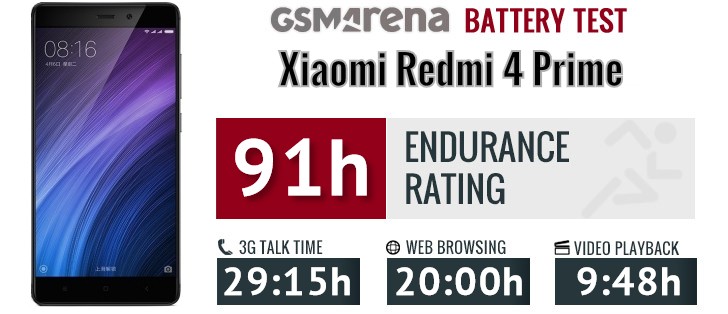 Both phones support regular charging over a 5V/2A adapter, which may not be as fast as the newer QuickCharge standards, but still do a good job.
Winner: Redmi 4 Prime. It's a simple matter of numbers and the Redmi 4 Prime wins, though not by a huge margin.
Damn!!! So much heat in the discussion! Come on people, let's agree to disagree and just buy the one that you like. Are you both (3s prime fan and 4 prime fan) engineers?
Anonymous
13 Mar 2017
THA
In GSMArena's review of the regular 3s, the battery life was 104 hours. However, the 3s Prime only scored 85 hours in this test. Can someone explain this?
DaveG1981
28 Feb 2017
39x
What it came down to for me was the Global Edition of MiUI and Band 20 (800MHz) LTE support. My 3S Prime has both. As yet the 4 Prime hasn't got a similar edition available.